Now the dust has settled on a jam-packed, foot-to-the-floor first weekend of footy action, it's time to dissect and display the first set of winners and losers for 2023.
While eight clubs were able to get their campaigns off to the best possible start, a further octet of losers and a pair of inseparable sides take their place on the ladder's 18 rungs.
However, this column isn't concerned solely with the ladder or scoreboard. It is here that we will delve into the weird, the wonderful and the often overlooked on both sides of the boundary line.
Without further ado, here are the winners and losers from Round 1 of the 2023 AFL season.

Winners: Debutants
It was a big week for the debutants, whether playing their first in the AFL or at their new club, these players dominated the headlines.
There was no more significant standout than Harry Sheezel, with 34 disposals in his North Melbourne inauguration. That ranks him third for most disposals on debut in the history of the VFL/AFL.
Get excited Roos fans.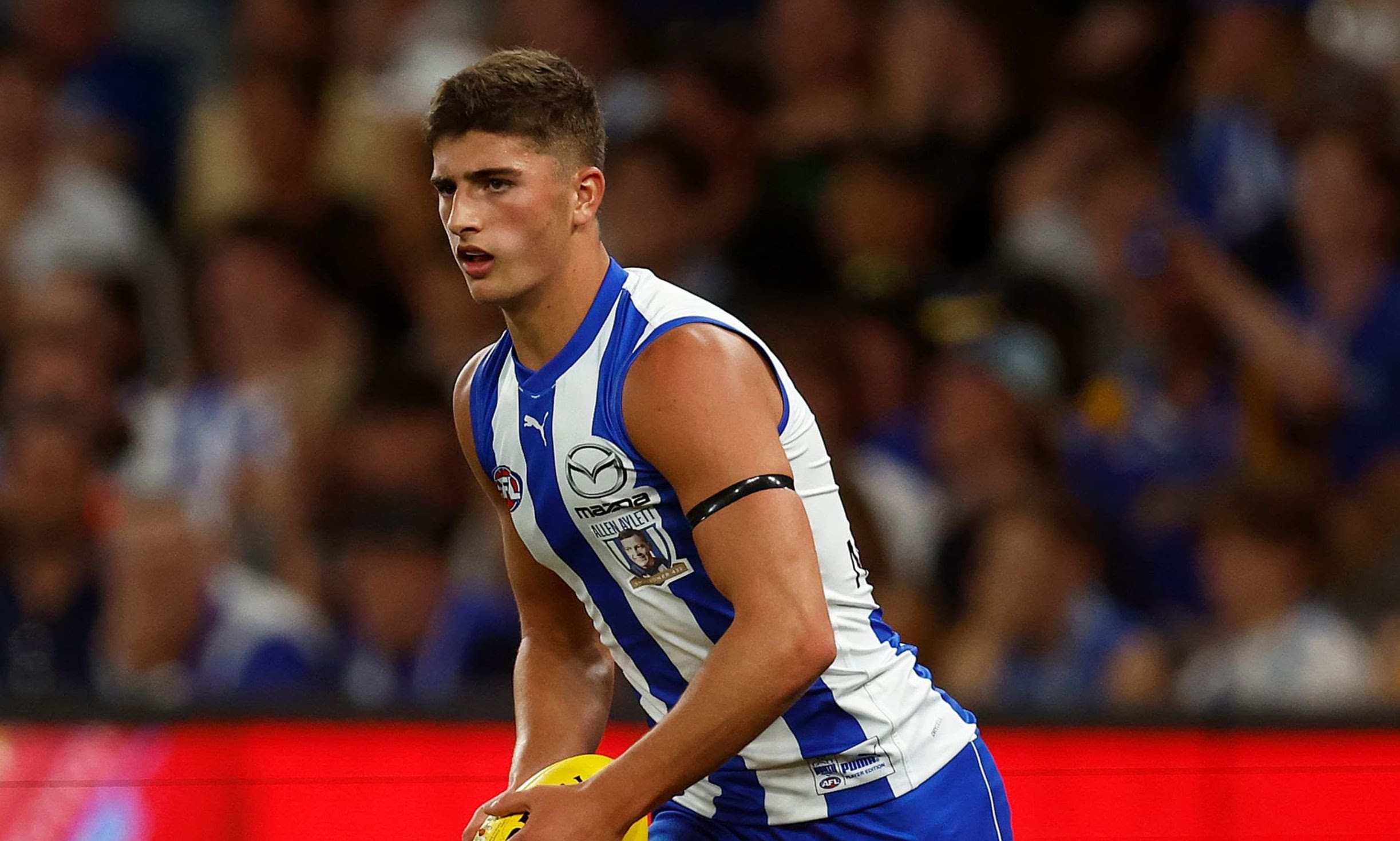 The performance of Sheezel definitely softened the blow for the Shinboners, who had to look on as Jason Horne-Francis played a breakout game for Port Adelaide. Alongside fellow club debutant, Junior Rioli, Horne-Francis had a huge impact on the Power's shock win over flag-fancies Brisbane.
Elsewhere, club debutants Tim Taranto, Izak Rankine, Will Setterfield, and Tom Mitchell showed why they were heavily targeted in the offseason.
First-gamer Cameron Mackenzie was impressive in a disappointing Hawthorn performance, while Ollie Hollands showed off his incredible tank for Carlton.
Loser: MCG Turf
Scheduling an Ed Sheeran concert two weeks ahead of Round 1 may not have been a good idea. Following the aftermath of Sheeran's record-breaking concert, almost half of the MCG turf had to be relaid. The result? Not so good.
In a strange spectacle, the grass was covered in cypsela grass seeds, was reportedly slippery, and may have contributed to several of the weekend's injuries.
In a statement by General Manager of Player and Stakeholder Relations Brett Murphy, some players noted that "sections of the ground were slippery and inconsistent from other parts of the ground."
With a big Friday night clash between Carlton and Geelong looming, we can only hope the turf will be ready.
However, with a swarm of cypselae spores floating and landing all over the 'G across the weekend, curator Matthew Page may well be forced into a week of weeding before then.
Winners: Recycled Coaches
After time away from the hot seat, three recycled head coaches started their new club tenures with a win.
Brad Scott, who arrived at Essendon during a chaotic offseason, has his team on top of the ladder after a dominant display against Hawthorn. Alastair Clarkson and Ross Lyon also find themselves in the top 8 with close wins over West Coast and Fremantle respectively.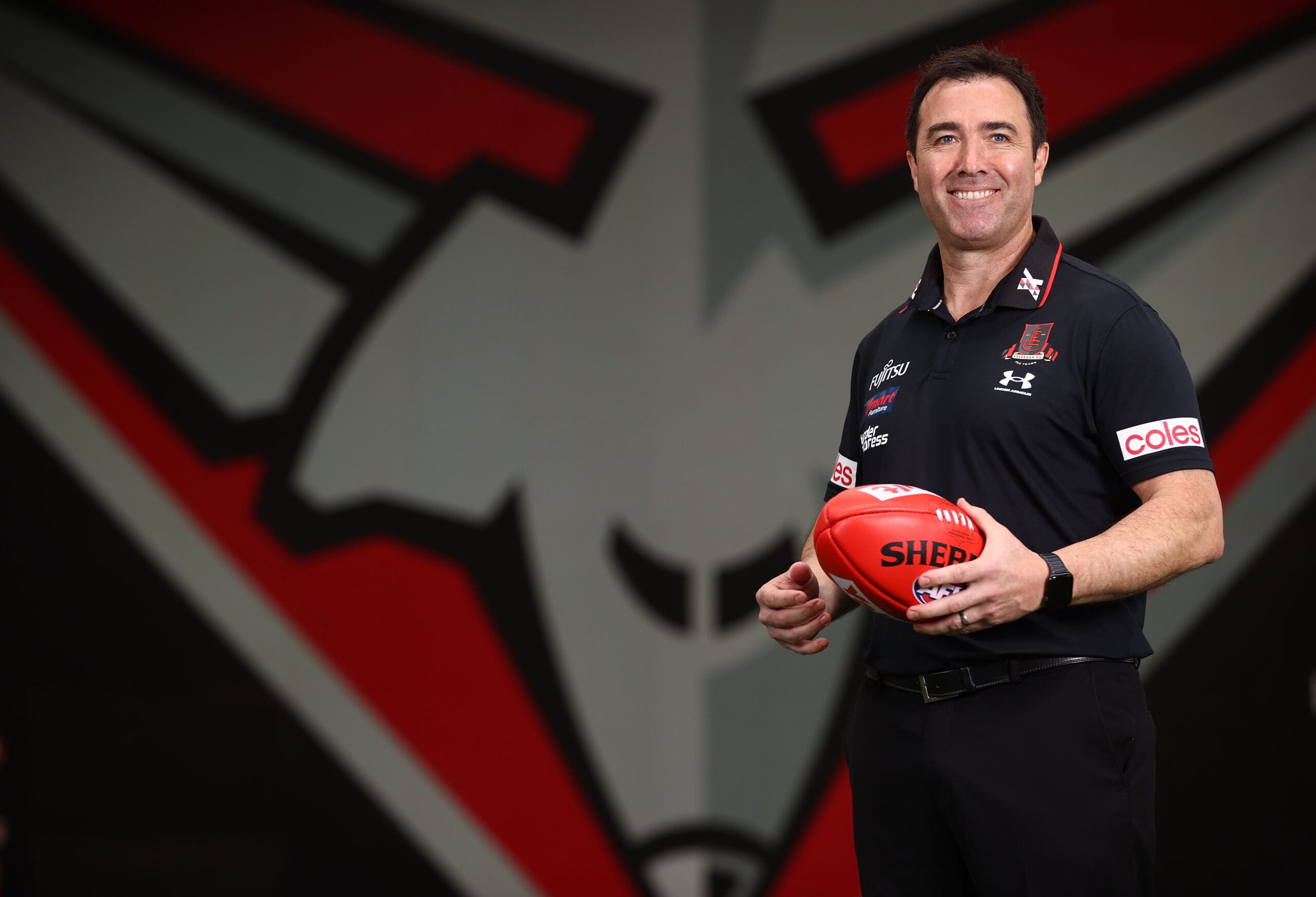 Bringing experience and tested game plans to underachieving sides seems to be a winner, at least after Round 1.
Losers: Western Bulldog's 'Big Four'
On Saturday, the Western Bulldogs lined with four forwards over 196cm, including 200cm+ giants Sam Darcy and Rory Lobb. Between the four of them, they kicked 2 goals.
Aaron Naughton was the most effective of the lot, with a goal and 5 marks, but was nowhere near his best. Youngster Jamarra Ugle-Hagan showed some promise but finished the night 1.3 in an inaccurate display.
Maybe the failure can be explained by Lobb's ankle injury (he has since undergone surgery and will miss Round 2 and beyond) or by Melbourne's backline strength. Whatever the case, we won't be seeing this combination against St Kilda, with Darcy likely to move down back to replace Liam Jones.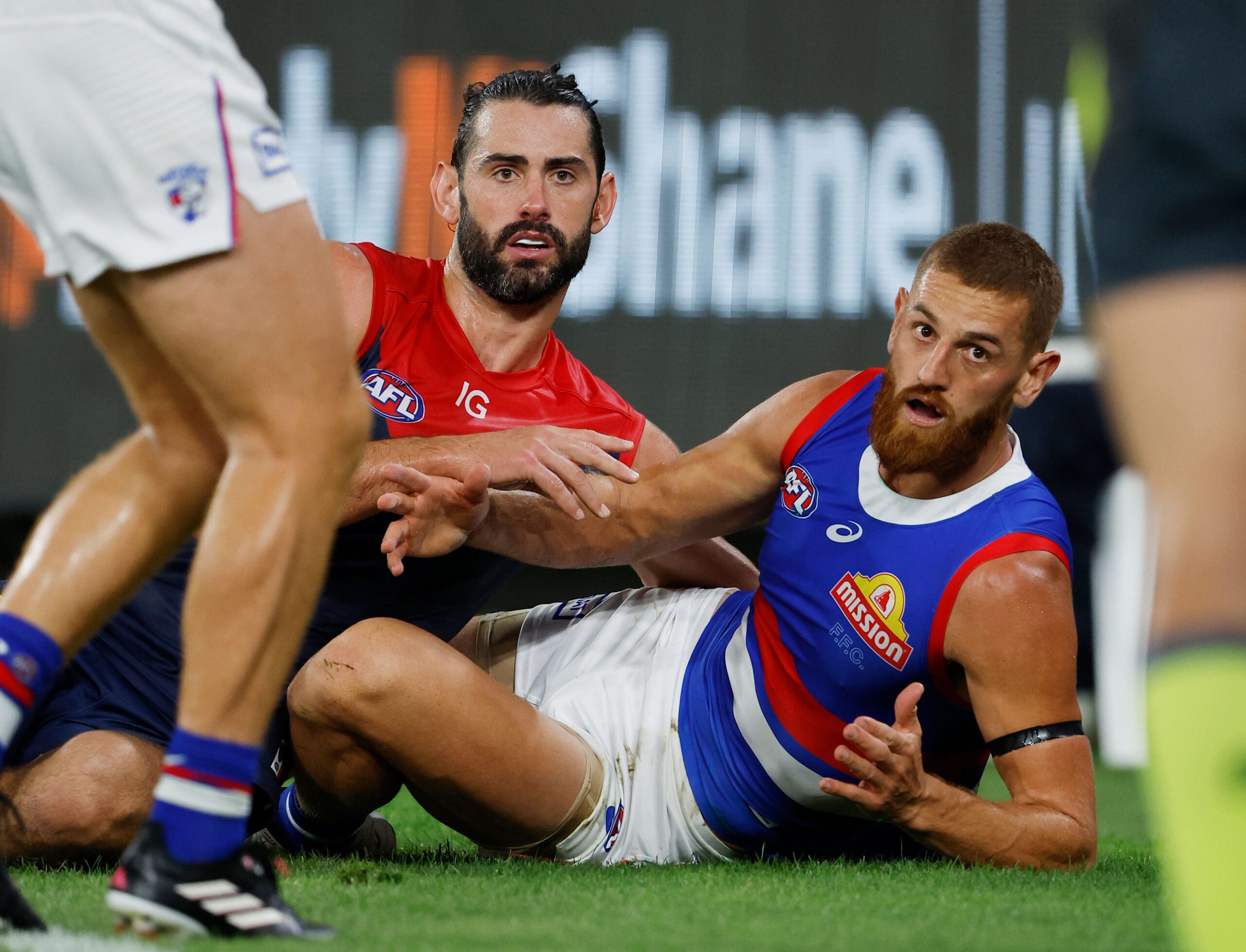 Winners: AFL Crowds
With a grand total of 392,248 AFL fans in attendance, Round 1, 2023, has become the third most attended round in the league's history.
Thursday's Richmond vs Carlton and Friday's Geelong-Collingwood clash had 88,084 and 86,595 attendees respectively. Games at the MCG, Marvel Stadium, and Adelaide Oval were resounding successes, while Giants Stadium and Heritage Bank Stadium in Gold Coast, not so much.
Losers: GWS Social Media Team
With Harry Himmelberg taking an early Mark of the Year contender in Round 1, the Giants copped some flak for their Round 1 crowd. Their response? Probably shouldn't have hit 'send'.
Winner: Anthony McDonald-Tipungwuti
Essendon had a lot to like about their 59-point dismantling of Hawthorn on Saturday, but nothing got the crowd more excited than the arrival of Anthony McDonald-Tipungwuti.
Coming on as a substitute in the fourth quarter, Tippa was greeted with a huge welcome from the Bombers faithful. And, when he found himself at the end of a fast Dons' passage, he converted truly, and to massive applause.
It was one of the feel-good moments of Round 1, and although McDonald-Tipungwuti wasn't yet full-game-ready, his first appearance after a shocking retirement in 2022 was a good one.
You have to love this man.

Welcome back, Anthony McDonald-Tipungwuti.#AFLHawksDons pic.twitter.com/Q0eEKp43iM

— 7AFL (@7AFL) March 19, 2023
Losers: Bumpers
A series of suspensions have been handed out as the result of several high-impact bumps over the weekend. Kysaiah Pickett was whacked with a 2-game ban, after carelessly bumping Bulldog Bailey Smith at head height after his kick.
Similarly, Sydney icon Buddy Franklin was told to take a week off after a medium-impact bump of Suns defender Sam Collins.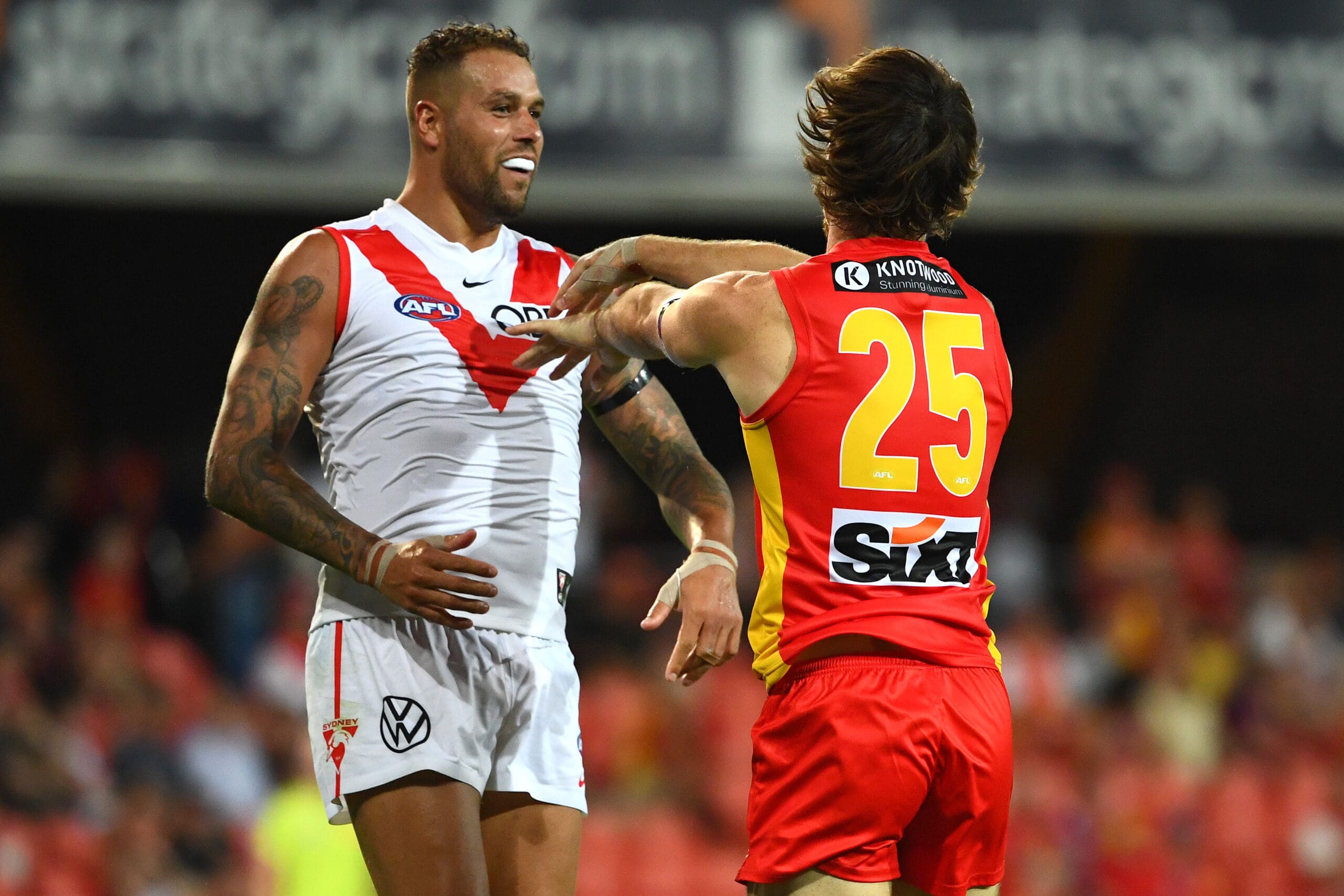 The worst of the three offences was a huge hit on Giant Jacob Wehr by Shane McAdam. The Adelaide Crows forward have been referred to the AFL Tribunal, and will likely face a 3-week suspension.
With a slew of concussion lawsuits recently lobbed on the AFL's doorsteps, the entire footy world will be watching on to see just how long McAdam's holiday will be.
Winners: Fast Ball Movers
In 2023, fast ball movement reigns supreme. Recent rule changes have made slingshot, fast-paced football more effective than ever, and the teams who've taken notice have flourished.
St Kilda was able to out-move a slow, defensive Fremantle side, and come out on top. Port Adelaide's burst from the midfield and half-back caught the Lions off guard en route to a massive Round 1 upset.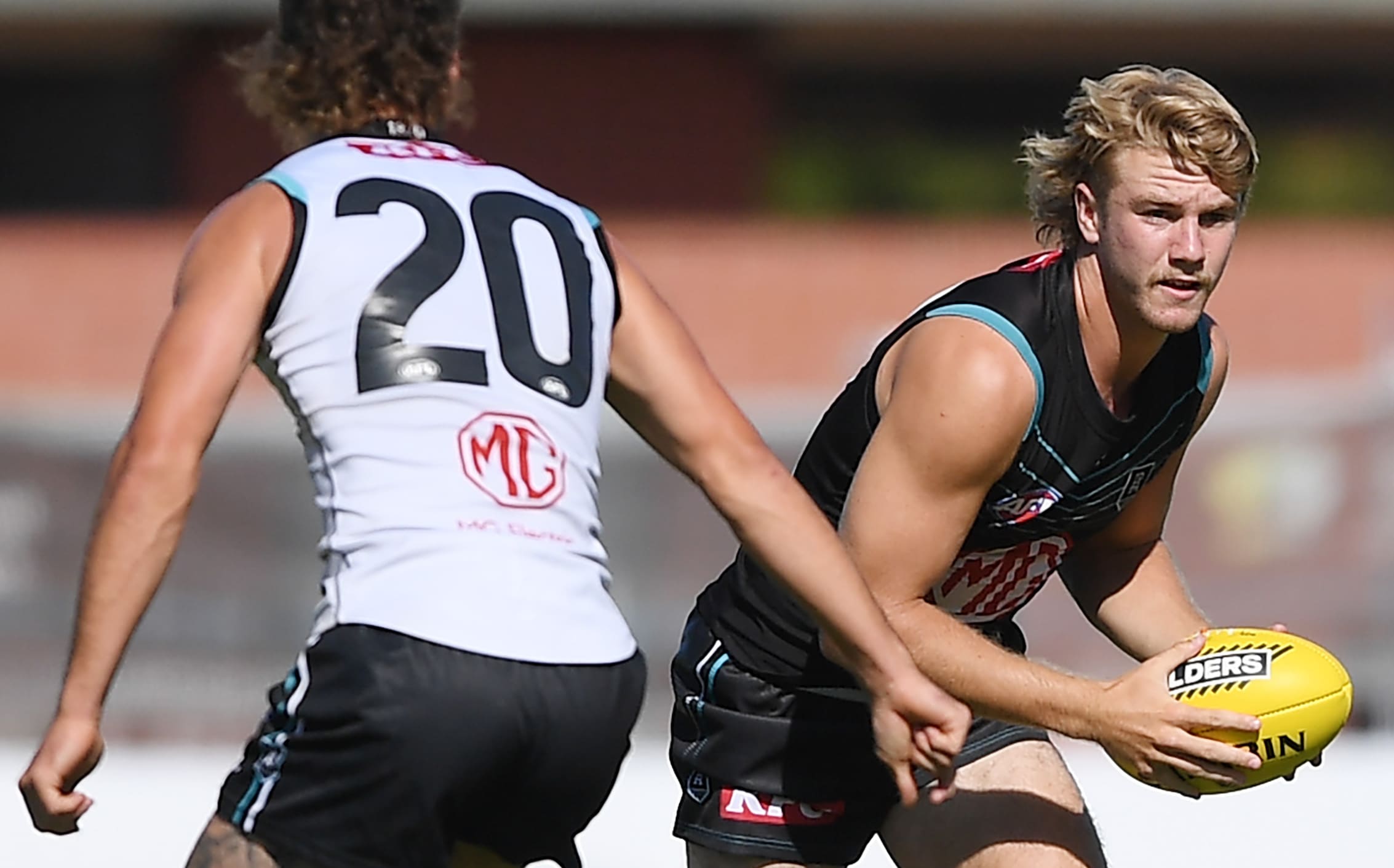 At the MCG, we saw Collingwood and Geelong in a high-scoring, exciting affair, and not only were the teams impressive, but they were bloody fun to watch, too. Expect to see bigger scores this year.
Loser: Pre-season Hype
It happens every year. AFL fans are so excited about meaningful footy that we exaggerate the importance of practice matches.
Two of the best pre-season performers, the Brisbane Lions and Adelaide Crows, did not carry their impressive form in Round 1. The Crows looked strong in the first half against GWS, but their pressure game and speed dropped off considerably in the second.
The Lions never got going. Aside from a winning second quarter, the likes of Josh Dunkley, Lachie Neale, and Charlie Cameron failed to fire at Adelaide Oval.
After the game, Chris Fagan cited preseason hype as a possible factor in the loss: "Whether we turned up here today and thought perhaps we were going a bit better than we were, it's hard to say," he said.
"Very, very disappointing performance and not one that's typical of our club in the last four years."
Winners: Amateur anatomists
We're not sure whether this was a pure marketing mishap or whether the MCG's turf detailers are all gynaecology majors, but shout out to these amateur anatomists for highlighting this inclusive easter egg.
Is there a rough sketch of a uterus and fallopian tubes on the pitch? Very progressive of the afl 👏 pic.twitter.com/eW9OPlfZTI

— Gordi (@GordiMusic) March 16, 2023
Loving how inclusive the @AFL finally have become.

The current afl logo looks like a Uterus.#AFL#afltigersblues @aflwomens #aflrichmondVCarlton pic.twitter.com/nsdSUrfbsv

— Sally (@SupSki) March 16, 2023
Winner: This souvenir hunter
We doubt the league, the ball boy or the Hawthorn Football Club were too stoked with this third-term souvenir hunter, but you can bet your bottom dollar that his classmates were stoked to have the chance to kick a schmick new Sherrin during recess on Monday.
Old mate was GONE 😂#AFLHawksDons pic.twitter.com/oq39avvQcc

— 7AFL (@7AFL) March 19, 2023