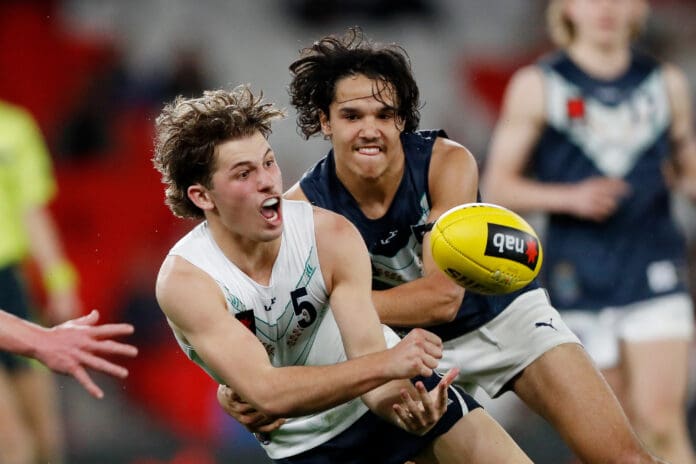 Essendon fans have every right to be getting excited about what 2023 and beyond may look like after taking home a strong draft haul.
The Bombers welcomed Elijah Tsatas with Pick 5 on night one of proceedings but it was on the second night that they got arguably their best work done.
It was widely expected that the Bombers would be forced to part with their first pick of the second night which sat at 25 at the start of the evening, in order to secure father-son prospect, Alwyn Davey Junior.
Thankfully for Adrian Dodoro and his list management team, the Oakleigh Chargers star slid all the way to Pick 45, where he was bid on by Hawthorn with Essendon happily matching.
Twin brother Jayden was selected nine selections later. Jayden's number slid due to dual ACL injuries, which will see him likely miss the 2023 season.
Dodoro, who has a personal connection with the twin brothers dating all the way back to when their Dad was at the club, said it was a tremendous honour both personally and professionally.
"Personally it's fantastic," Dodoro told Zero Hanger.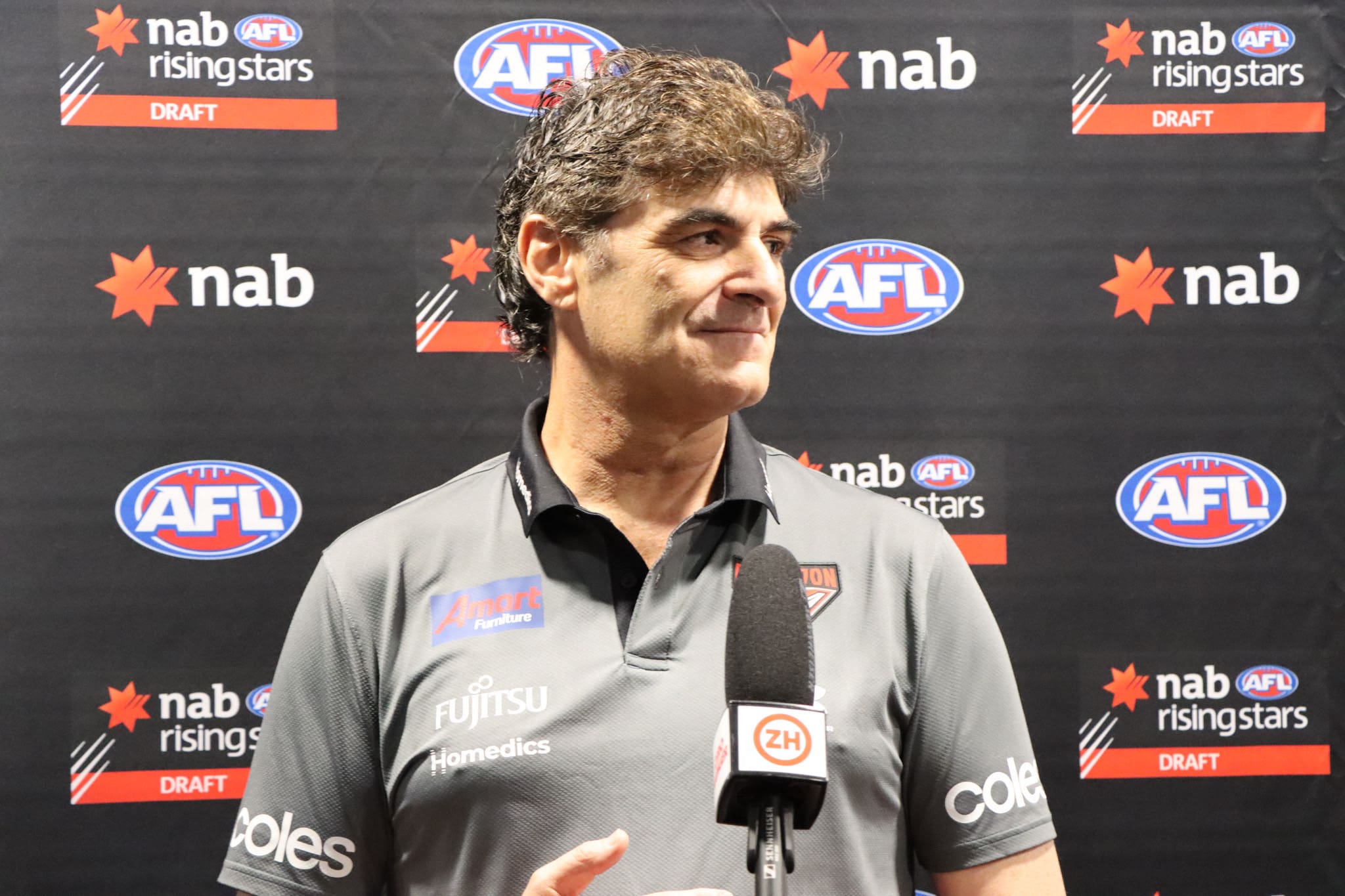 "To draft Alwyn Snr and then the twins, I think we're the first club in the history of the game to have twins drafted under the father-son rule.
"It's huge for our football club, they're bonafide talent. Obviously, Alwyn had a great year this year and many people had him in the first round of the draft so we were pretty lucky, we got a bit of a steal."
"I think 12 months ago when they were training at the club Jake Stringer said that they would have played senior football Round 1 this year."
Dodoro said the plan to land the Davey twins at Tullamarine dates back to their dad's 100th game in Round 23, 2013. Davey Snr didn't have the best of games the week prior but the club knew getting him qualified for the father-son rule would pay off.
"It was part of a plan to get him to 100 games because the boys were growing up in our change rooms and they looked special at three, four, five years of age," Dodoro said.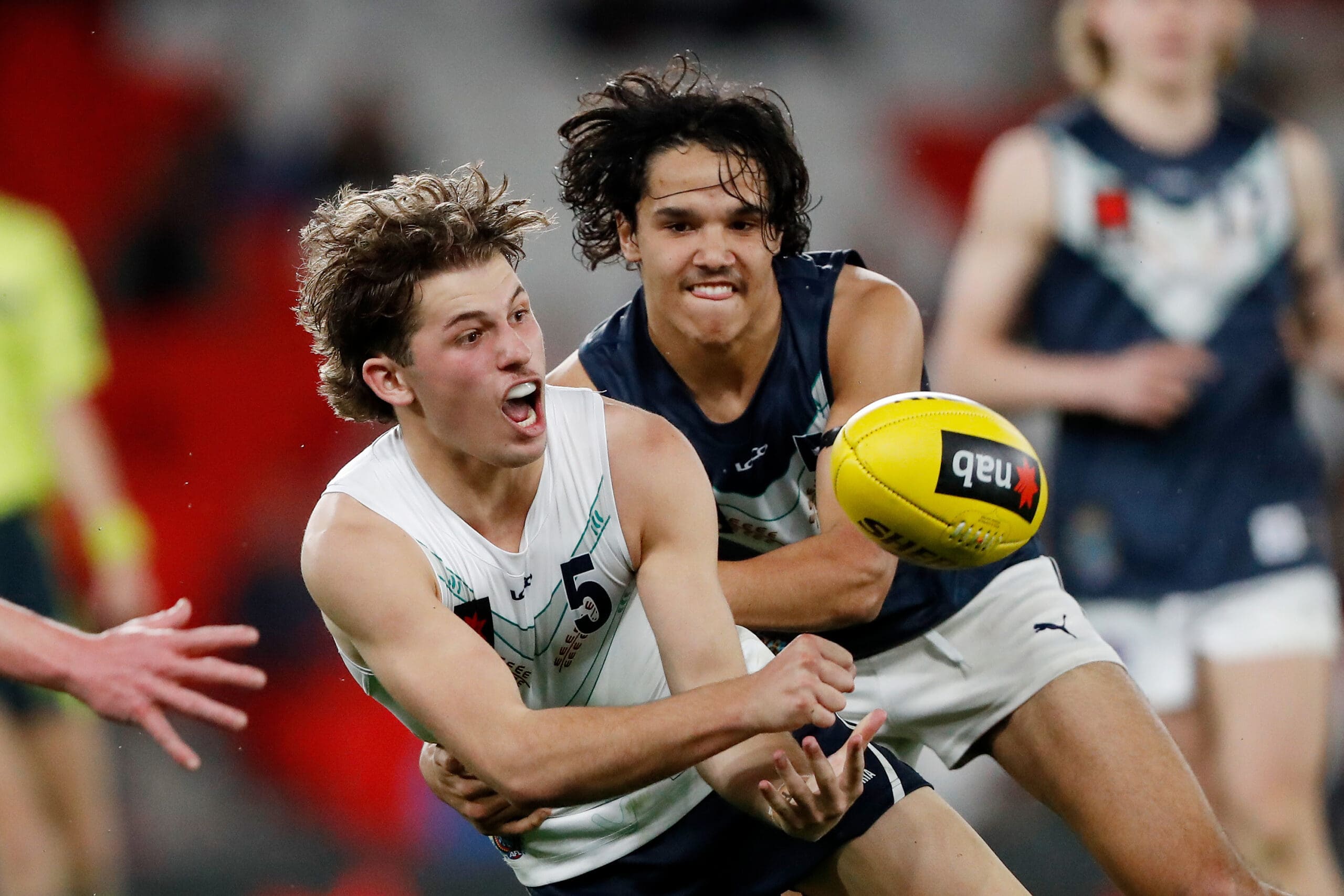 "We just knew there was something about the boys."
Having been spared their Pick 25, the Bombers selected key defender Lewis Hayes. The Eastern Ranges product is a 199cm defender who will provide much-needed support for the Bombers' backline.
Next Generation Academy prospect Anthony Munkara didn't have his name called out on draft night version two, but Dodoro confirmed he was now a Bomber.
"Anthony will be coming on board as a Category B Rookie," Dodoro confirmed.