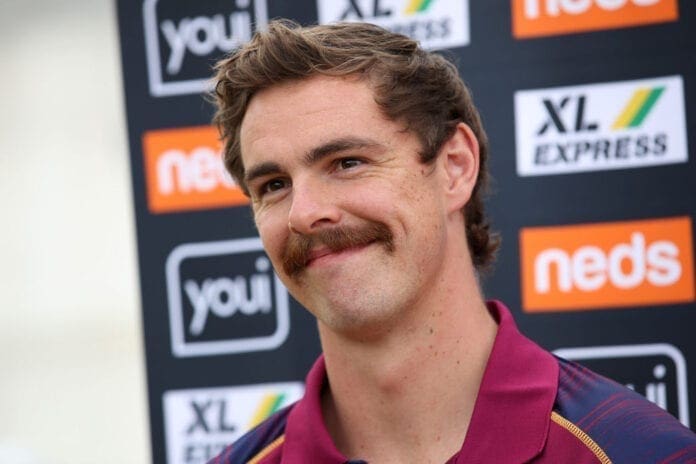 Brisbane recruit Joe Daniher has openly spoken about his decision to leave the Bombers as a free agent at the end of last season.
Daniher left his boyhood club after 108 games across eight seasons.
Many speculated that his decision to leave was due to a disagreement over the handling of his recovery from persistent injury troubles over the last three years, but in an open and candid interview with The Courier Mail's Chris Honnery, Daniher explains that the decision to leave the Bombers was down to the need for a change in lifestyle and a change in luck.
"I had to weigh up everything in my football career and in my life at the time," Daniher said in an exclusive interview with The Courier Mail.  
"All those factors, which there was a lot of, put them together and the answer for me was to come up to Brisbane and have a change and change the luck of the previous few years."
The decision to leave the Bombers was met with support from his family, despite the relationship his father and uncles have with the club.
Daniher's father, Anthony, played 118 games for the red and black, while uncles Chris (124 games), Neale (82 games) and Terry (294 games) have a proud history at the club.
"As I said, I'm very lucky that I have a family who really supports me and supports my endeavors. I know I'll have their support in whatever I do," Daniher said.
Life at the Lions got off to the best of starts for the 26-year-old who kicked four goals in a practice game against the Gold Coast Suns.
Daniher formed a potent partnership with Eric Hipwood, who also kicked four goals to power the Lions to a 47-point win.
Lions younger Cameron Rayner said after the game that it is going to be hard for opposition defenders to contain Daniher and Hipwood.
"When you see Eric at the top of the 60 roll and kick it to Joey, you feel for some of those defenders," Rayner said post-game and reported by Ben Waterworth for Fox Sports. 
"Joey's an extraordinary player, we're very lucky to have him and hopefully he goes well."