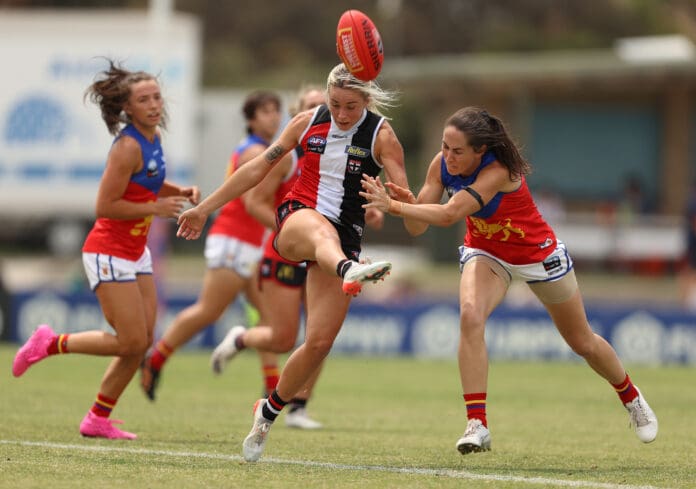 Following another exciting weekend of AFLW, the MRO has once again been called upon to determine the sanctions for some rough plays, with four players in the spotlight for the wrong reasons.
Among these, Cats defender Sophie Van De Heuvel was examined for forceful front-on contact with Suns ruckman Vivien Saad during the second quarter of their Round 6 clash.
The incident was classified as low impact, high contact leaving, Van De Heuvel with a $400 fine. She can accept a reprimand with an early plea.
Moving onto the Saints vs Brisbane Lions clash at Wilson Storage Trevor Barker Oval on February 13, two Saints were surveyed by the MRO for rough conduct.
The first was explosive Saint Nicola Xenos, who was charged with rough conduct for a dangerous tackle on Lion Belle Dawes.
Like Van De Heuvel's incident, Xenos' impact was deemed low impact, high contact and thus she escaped with a $400 fine.
The other issue for the Saints came in the form of another dangerous tackle, this time by Tarni White on Sophie Conway.
Due to this tackle being more aggressive and impactful, it was deemed by the MRO to be careless conduct and medium impact. As a result, White has been handed a one-game suspension.
Lastly, Magpie Ebony O'Dea has been charged with rough conduct against Eagle Emma Swanson at Mineral Resources Park Stadium on Sunday.
Based on the evidence, the MRO saw no reason to suspend O'Dea and she was fined a $400 sanction for careless conduct, medium impact and body contact.