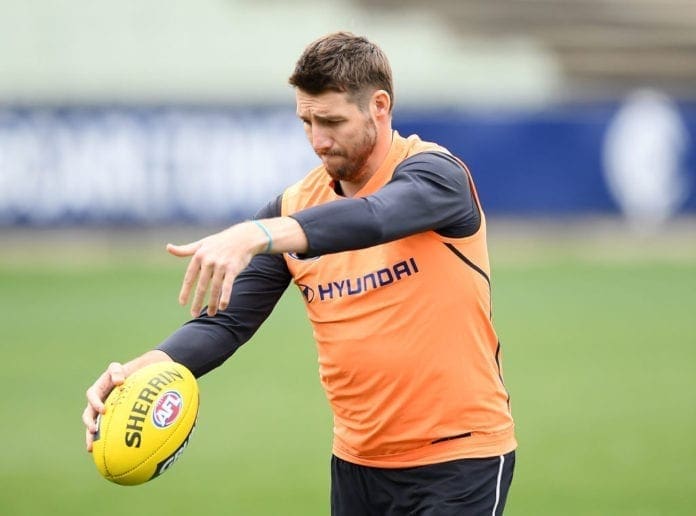 Dale Thomas has decided to call time on his career having enjoyed an illustrious 256-game career across 14 years.
Thomas will play his 100th and final home game for the Carlton Football Club against St Kilda on Saturday afternoon.
Thomas said he was content with his decision to hang up the boots despite still being able to perform at a high level.
"While this is something I didn't want to hear, I was realistic that it was a chance to have happened. I also understand the direction the Club is going, and I certainly understand that decisions have to be made," Thomas told the club's website.
"I have experienced so much in my career since walking in as a blond-haired kid from Drouin back in 2005.
"The opportunity to live out my boyhood dream for the last 14 years has been incredible, I am proud of everything I've been able to achieve.
"While the end has come quickly, I have no regrets whatsoever and am looking forward to these last two weeks, especially playing at the 'G for the last time in front of our fans."
Carlton General Manager of List Management and Strategy, Stephen Silvagni said Thomas would leave the game having achieved so much in the game.
"Daisy's career is one that most players can only dream of – to overcome the challenges he has faced through injury and yet still play over 250 games is a real credit to him," he said.
"He has left a unique footprint on our game and earned the respect of our members and supporters during his six seasons at the Club.
"We look forward to giving Daisy the farewell he deserves at our final home game this week against the Saints on Saturday."