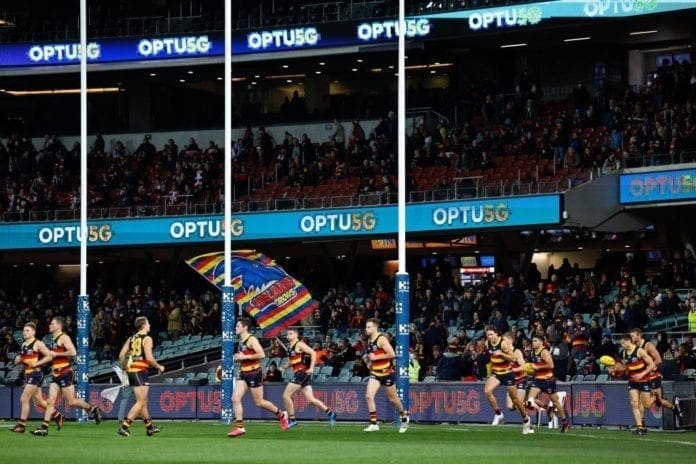 The Adelaide Crows' plans to build a state-of-the-art training base at the former Brompton Gasworks has reached an end, with the club now turning its attention to Thebarton Oval.
The Crows had filed plans for developments at either location, with a recent recommendation from Renewal SA stating that the Gasworks in Bowden were not a "preferred development".
The redevelopment has been flagged as a world-class training, administration and community facility for the club, with plans now set to take place at Thebarton, home of the Adelaide Footy League.
"We owe it to our Members and supporters to explore these opportunities however we must never jeopardise the Club's financial sustainability when considering any investment of this magnitude," Adelaide chairman John Olsen said in a club statement.
"Our extensive due diligence and multi-criteria assessment has also shown our desired football outcomes could be achieved equally at either site, while our key Member and fan engagement initiatives could be delivered at Thebarton.
"We are determined to build a state-of-the-art training and administration facility which underscores our football-first focus and our unwavering commitment to deliver the type of on-field success we all want.
"This is an inter-generational project that will positively impact the Club and its players, coaches, staff, corporate partners, Members and supporters for decades to come."
The club's plans are understood to include a new oval, community plaza and running track, with the Crows having received $15 million from the federal government.