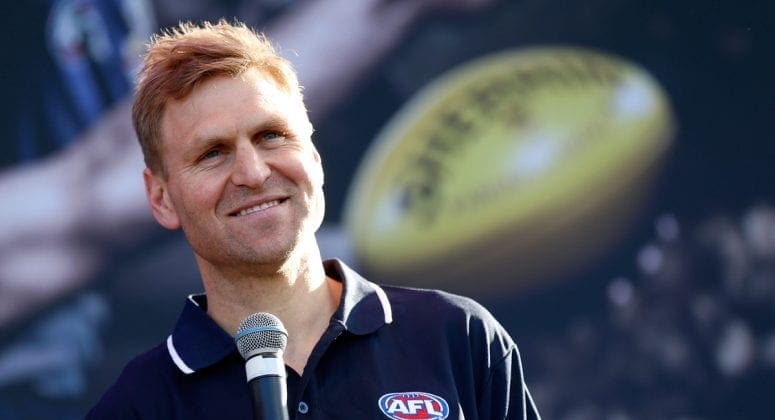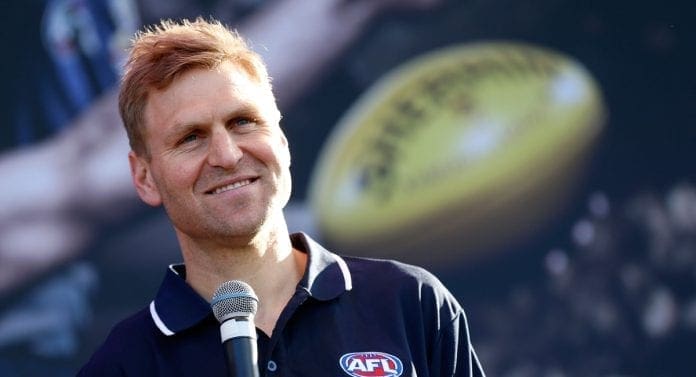 Port Adelaides great Kane Cornes says three club captains need to improve and do it quickly.
Cornes has said targeted GWS' Stephen Coniglio, Adelaide's Rory Sloane and Hawthorn's Ben Stratton.
"Captains are on the agenda today. I've got three of them in my sights for differing reasons and two of them are new captains so we'll give them a bit of grace that they're adjusting under tough circumstances," he told SEN's Whateley.
Coniglio was given the role at the end of last season after signing on to stay at the Giants and has had a more subtle output compared to his usual lofty standards.
"I'm watching Stephen Coniglio play and he's not the player we've seen over the last three or four years," he said.
"Now, pressure of a big contract, new captaincy … as simple as this sounds, he doesn't want to kick a drop punt.
"I was watching him play against Port Adelaide and he was picking the ball up and he's in field positions kicking check-sides and snaps around the body instead of kicking drop punts so 46 per cent kicking efficiency.
"They've thrown him around the place to try and get him involved, but he's not having the influence that he should for a player that's paid as well as he is and for his standing in the game so there's some pressure on him to respond."
Cornes believes Sloane is also having a down year, but it comes in a year his club can ill-afford it. The Crows are winless and occupy the bottom of the ladder and haven't looked like winning a game so far.
"Rory Sloane has been all at sea. Now, he's banged up," he said.
"I'm not sure he's come into a game with a full bill of health, but I'm yet to see him really have any moment where he can drag his team along and make a statement for a team that's under fire.
"Year on year his form is really down."
Lastly, Cornes turned his attention to Hawks skipper Stratton. Hawthorn have been up and down this year and Stratton is leading out the AFL's oldest list.
"It was a questionable choice as captain at the time and I think that remains to be seen."
"I'd just love to see them turn over a new leaf. James Sicily is the man for me. Make the call for him to lead them for the next five to six years.
"He's not perfect, but I've loved his development. I see him with a similar temperament to a Jack Riewoldt who had some moments in his career when he was younger … Sicily, his development is what I've loved.
"He's improved a lot and I think he has the fire in the belly, the leadership and the brilliance to be the captain of that footy club.
"It's a risk, but he'd be the one that I'd go to."