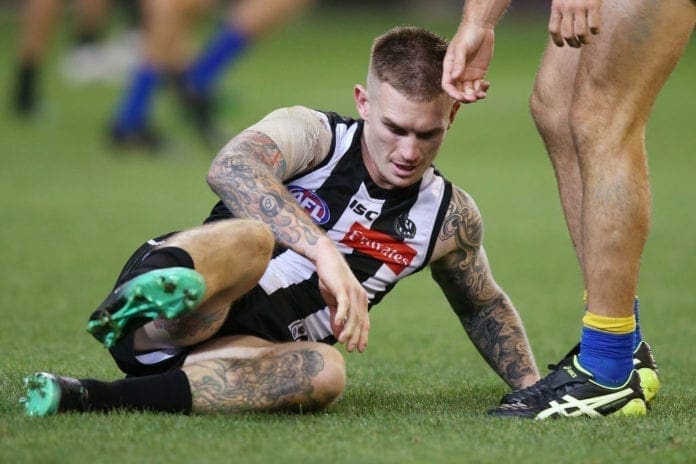 Collingwood star Dayne Beams has opened up on the severity of his recent mental health problems in hope of helping others get their lives back on track as he has.
The 30-year spoke with Hamish Mclachlan on AFL.com.au's The Last Time I Cried series about the darkest day of his life.
Beams admitted to deliberately crashing his car earlier this year, not in a bid to end in his life but in a cry for help.
"There was a moment where ... I can't remember to be honest because I was concussed in the incident ... but I crashed my car deliberately," Beams said.
"I didn't want it to be fatal, I didn't want to die but it was a cry, it was a massive cry ... I needed help."
Beams also dispelled rumours which surfaced in the past relating to his mental health battle.
"There's a lot of things that aren't true that have been said about me," Beams said.
"There's no doubt I had some addiction issues and there will be a time when I go into them and try to help people in depth, but at the moment I'm clean."
Reflecting on his past actions, Beams said he was 'selfish' but didn't know where to turn.
"I just didn't know how to get out of the s*** that I was in," Beams said.
"I feel like you need to hit rock bottom to go back up and for me that was the lowest I got.
"I don't know why I felt like that. That was what I needed to do, but it just was at the time.
"The thought of putting my kids and my wife through that makes me feel sick."