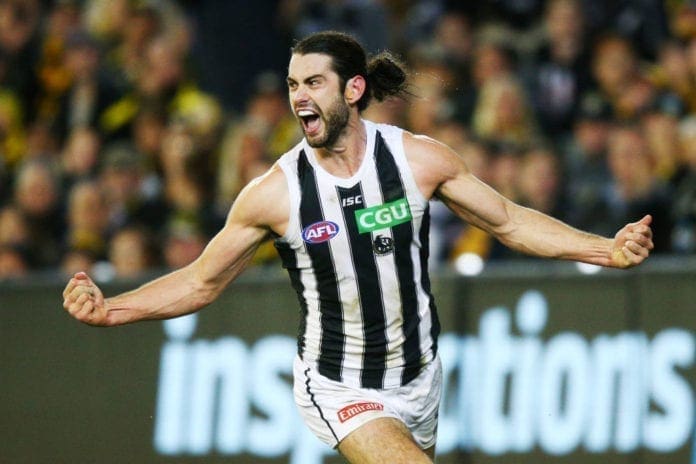 Off the back of an improbable nine-game winning streak, Collingwood are currently sitting inside the top four with a month left before the finals.
A feat made all the more significant as it has been cobbled together without the help of million-dollar ruckman, Brodie Grundy.
The dual All-Australian hasn't featured since Round 6 when he injured his knee against Essendon on Anzac Day.
With their power of work completed in the South Australian's absence, the question has been raised - does Collingwood need Brodie Grundy in their side?
Simply put, yes they do.
Despite the win streak - most of which are less than two kicks- the Magpies are getting beat up in the middle, so at the first possible convenience, the Pies should be injecting Grundy into the 22.
Early in the year, when Grundy was in the team, they were ranked top four in points from stoppages and clearances. Now they're 18th. They also rank last for centre clearances.
While it is impressive that Craig McRae's Magpies keep on winning despite rating so low in this area, it is something he'll want to improve. Grundy offers him an avenue.
All but two of these victories have been decided by less than two goals, so it's easy to picture a scenario where Collingwood alternative loses these types of games.
They haven't though, and that's a testament to their never-say-die-attitude.
In said games, however, the Pies were beaten comprehensively at stoppages.
Rounds 10 to 15 of this season set the stage for Collingwood's first five wins of the current streak. In that time, they ranked 15th for clearance differential and 12th for stoppage differential.
More recently, against the Suns, the clearance count was 56-84, 66-80 against North Melbourne and 52-82 when facing the Bombers.
In their most recent heart stopper last Sunday, Sam Draper convincingly beat both Mason Cox and Darcy Cameron.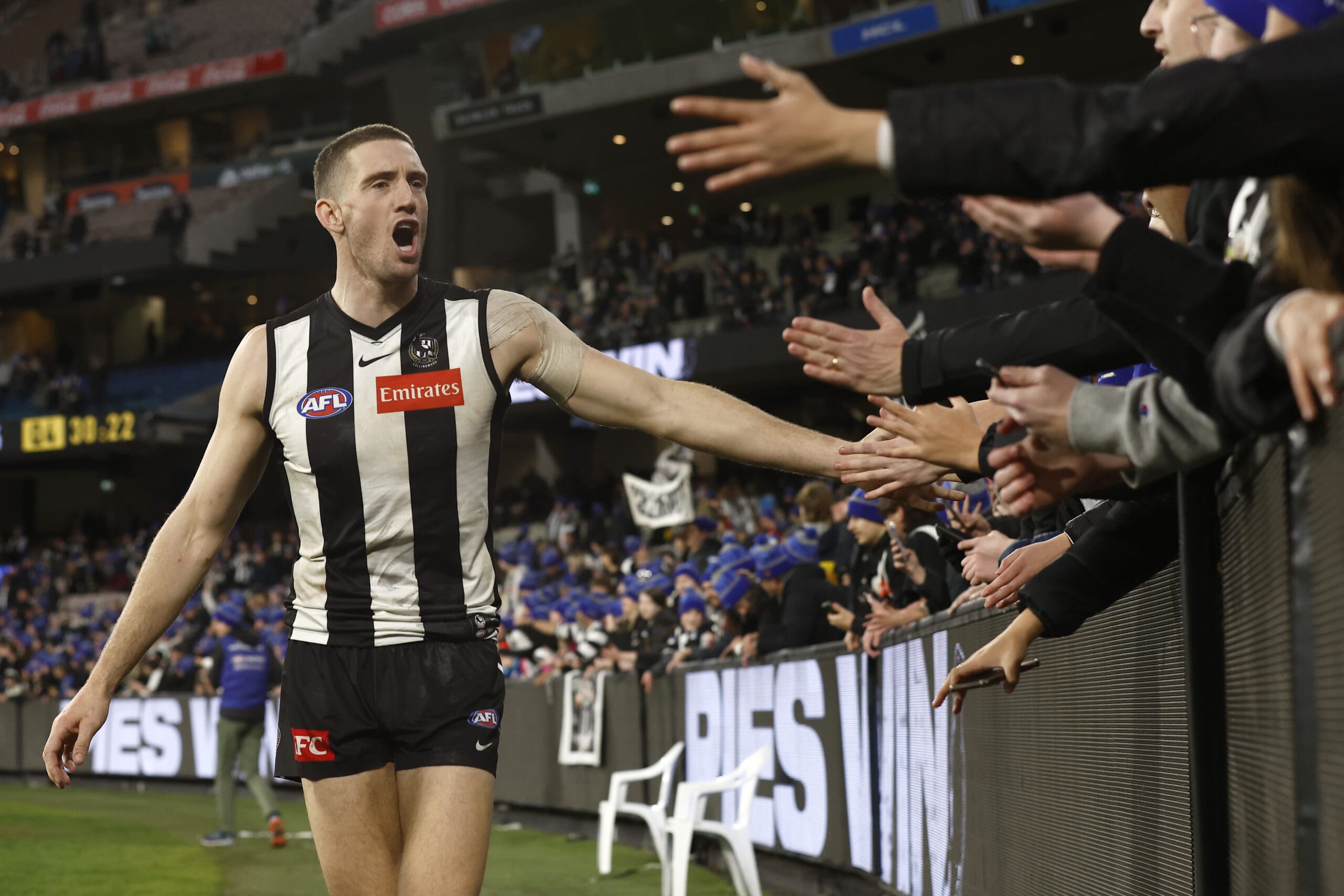 Despite the Draper touch-up, Cameron has become the Pies' number one ruck since Grundy went out, a role he has thrived in.
The former Swan has been one of the club's best performers this season, and Cox has played his best in years, so it leaves the dilemma everyone is talking about, how does Grundy come in?
It seems likely Grundy and Cameron will share the rucking load more than before, perhaps even 50-50. the bearded big man could even spend more time forward, and bring some unpredictability as the Woods continue their walk towards the finals.
Still, Collingwood has kept teams in games of late, some of whom they should arguably be beating comfortably.
Across the course of the next month, as well as in the finals, can this brand of altruism be afforded against top sides?
Perhaps the injection of Grundy will act as the antidote to Collingwood's recent habit of tight contests and grandstand finishes.
With the dual Copeland Trophy winner making big money, people have entertained the idea of offloading that finance to perhaps bring in more players.
Looking at the players that have been flagged as targets for Collingwood, Daniel McStay in particular, does a move of this magnitude make sense?
Would it be smart to move on Grundy, most likely pay a portion of his salary, just like Adam Treloar at the Bulldogs?
That could leave the Pies possibly paying $700,000 for players not on their list, as well as shifting in an ill-fitting piece. No discredit to McStay but he isn't setting the world on fire.
Grundy has proven he can be a dominant ruckman, remember, he was five-points off from being a premiership ruckman. So, while the 28-year-old is yet to taste the ultimate success, his worth to McRae is evident.
Say Collingwood trades out Grundy, what happens if Cameron gets injured? That leaves Cox and an underdeveloped Aiden Begg.
'Fly's Pies are flying high, and all without their million-dollar man. Now, it's time for him to return, and remind everyone why he's such an important piece of Collingwood's latest premiership push.