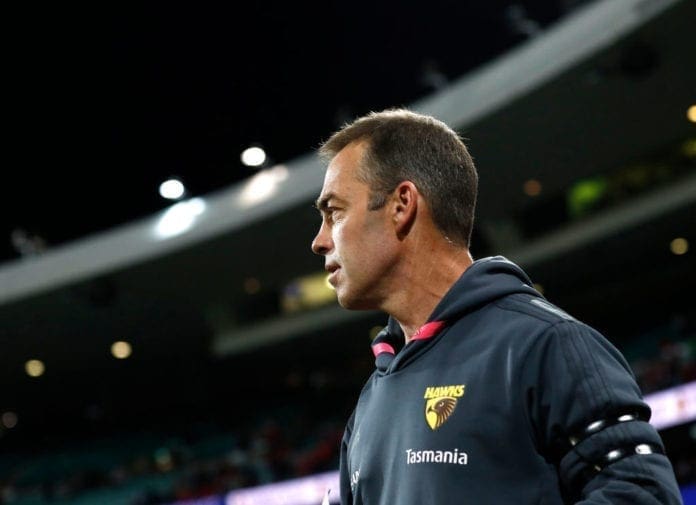 Former Hawthorn coach Alastair Clarkson has stated he is "more than likely" to return to the AFL coaching landscape.
Clarkson handed over the Hawks' senior coaching duties at the end of last season to club great Sam Mitchell, ending a 17-year stint at Waverley.
The four-time premiership coach amassed a decorated tenure with Hawthorn and quickly became a highly coveted figure for clubs searching for new senior coaches in the off-season.
Both Carlton and Collingwood were understood to be keen on acquiring Clarkson's signature for 2022 before the 53-year-old opted to take break this year.
Now on the eve of a new season, Clarkson told SEN that he has weighed up a potential return but is yet to decide on what his future holds.
"It's amazing how stress-free you become this time of year given that we're on the eve of a pretty exciting season," he said.
"Now that I've had this little bit of a break, and it might be longer too, I'm undecided on what I'll do.
"I think more than likely I'll coach again, but given what I've experienced over the last six months, there's some blue sky over the side of this coaching caper."
Clarkson is currently undertaking a short-term role within a task force planning to decipher a potential outcome on the AFL's Tasmania expansion.
The Apple Isle could be granted the 19th license of the league should a vote from all 18 AFL presidents show go Tasmania's way, with Clarkson seen as a fitting inaugural senior coach for an AFL newcomer.
For Clarkson however, the timing of his return to the coaching ring will be determined by which clubs are sought after his services.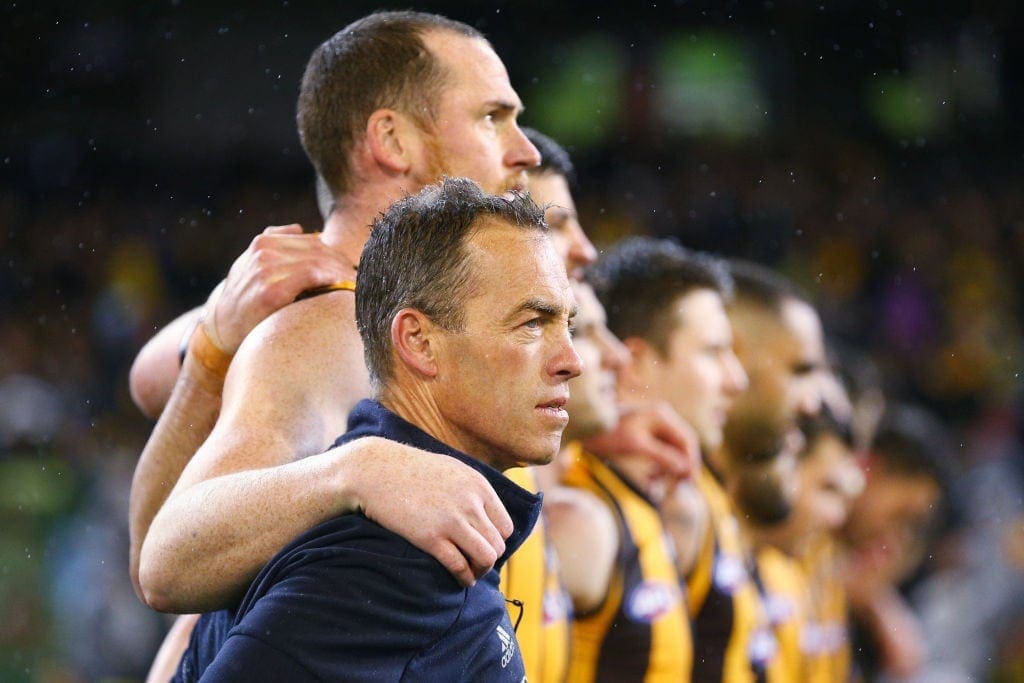 "Probably what club it is and where I am in that particular stage," Clarkson said.
"The two most powerful clubs when I was growing up (were Carlton and Collingwood). I was mesmerised as a young country kid.
"Last year I had the opportunity perhaps to put my hand in the ring for either one of those clubs to coach and the circumstances didn't suit myself or my family at that point in time.
"So, who knows if I will coach again."
Clarkson's name has also been heavily tied to the Gold Coast Suns given Stuart Dew remains unsigned for the 2023 season, potentially aligning with Clarkson's return to coaching.
Should the former Hawks senior coach opt for a move to Queensland, he would inherit a youthful list capable of competing for finals football in the coming years, one similar to his first squad at Hawthorn in 2005.