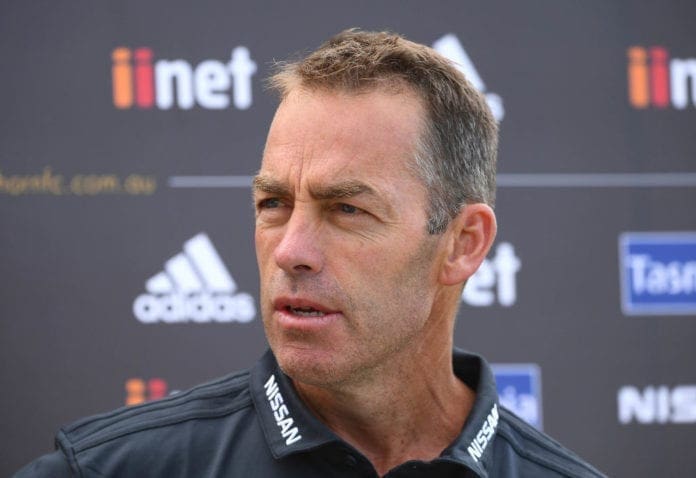 Alastair Clarkson will spend up to four months in the United States in pursuit of further professional development before he returns to AFL coaching in 2023.
The four-time premiership coach is relocating to the state of California in order to be immersed in the operations of leading American sports franchises and to explore other business and educational opportunities.
The Age reported that he left Australia last weekend under the existing pandemic-related restrictions that permit outbound travel for essential business.
Four-time premiership coach Alastair Clarkson has landed in America where he will explore business opportunities, study and observe sporting clubs as he prepares for the next chapter in his life. @petryan reports https://t.co/xPSTfqOeSP

— Real Footy (AFL) (@agerealfooty) October 12, 2021
Speaking to The Herald Sun, Clarkson's manager, James Henderson, confirmed details of the educational trip.
"'Clarko' is now in the US for the next four months or so," Henderson said.
"He has a full-on schedule in sport, business, and further education.
"He's thrown himself in the deep end as usual."
Despite this 12-month stint away from the game, Clarkson will still be seen as the most sought-after coach in the league, having already declined an offer to coach Carlton in 2022.
Collingwood also showed an early interest in luring the 53-year-old to coach next season before opting to employ triple-premiership Lion Craig McRae instead.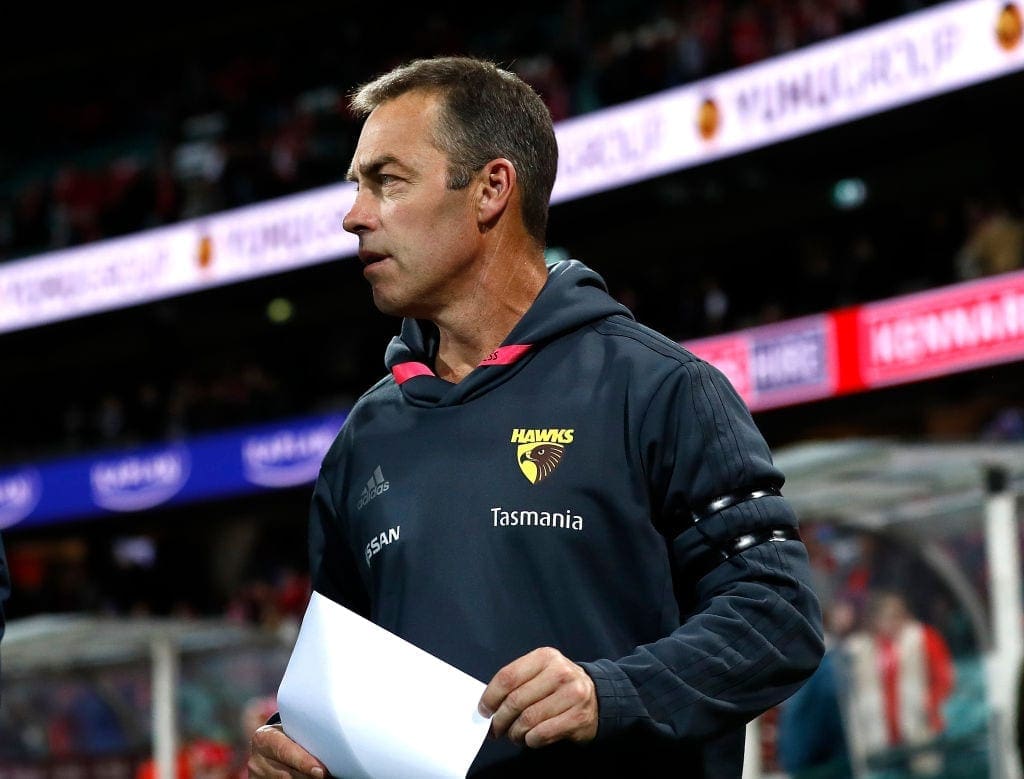 Speaking to AFL 360 earlier in the season, Clarkson stressed that he needs a break after 17 seasons at the Hawks.
"It (recent coaching offers) wasn't strong enough to overpower my thinking in terms of what my family and I need right now, and that's a 12-month spell," Clarkson said.
"I need a spell. I've only got two gears and that is flat out or stop, and I am just not ready to go flat again right now."
SEE ALSO: Sam Mitchell speaks on Hawthorn's future
Clarkson elected not to coach the Hawks in 2022 under the original succession plan with Sam Mitchell, with the club required to pay out $900,000 for the final year of his contract.