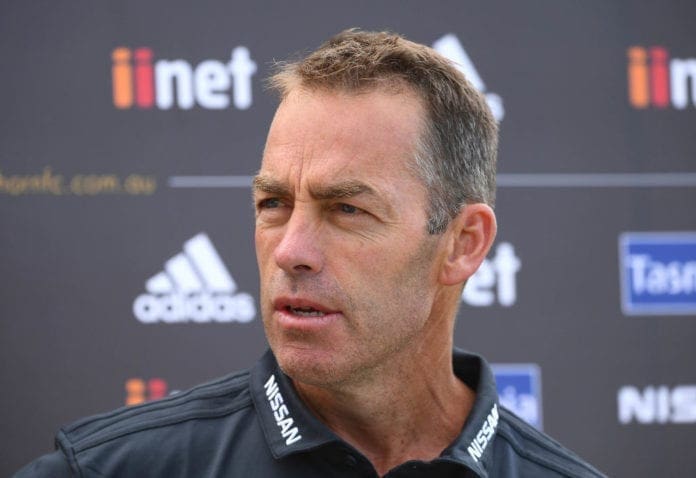 Hawthorn coach Alastair Clarkson has delivered an emotional speech to the media following a busy past few weeks of conjecture surrounding his future with the club.
Since the Hawks' announcement that Clarkson will step away from his duties at the end of next season and hand the reigns to assistant Sam Mitchell, questions and theories have ignited debate as to where the champion coach's future lies.
A reported rift between Clarkson and Mitchell had emerged earlier this week, causing more concern for those from the outside looking in.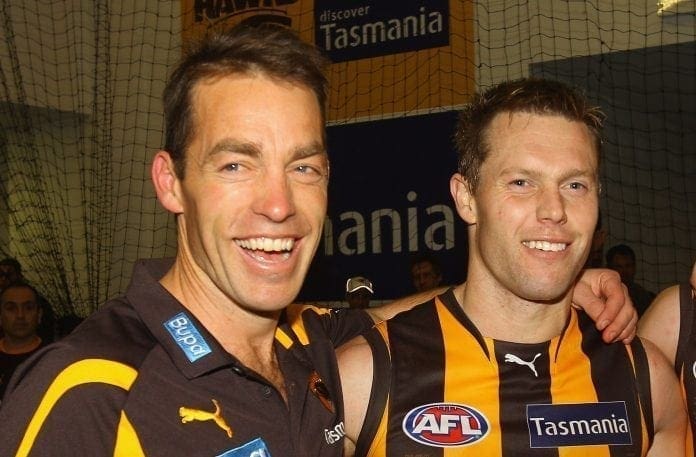 However, when fronting the media for his weekly press conference on Friday, Clarkson began proceedings by clearing some air.
"It's a little bit disappointing it's had to transpire the way it has… it should be a really exciting period for he and us as a club," he said.
"On six different occasions I've signed a contract with this club, and on every one it was in sickness or in health, we're going to continue until the end of the contract.
"In lots of occasions when going on with this journey we've been in a healthy position, but like in life, there'll be times when it's a challenge.
"Once I was no longer going to be the coach of the Hawthorn Football Club at the end of next year, the sceptics were saying 'he'll move straight away.'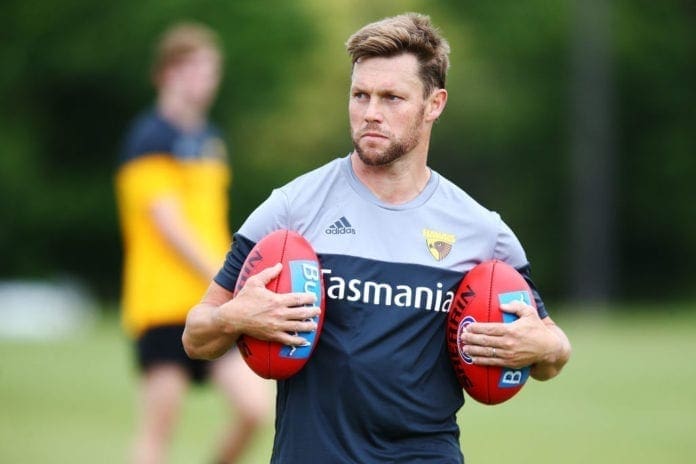 "I'm going to continue on and do this role until the end of next year."
Clarkson admitted that he and Mitchell made a "mistake" with the timing of the decision and beliefs of the immediate reactions from the media and AFL world.
"The mistake that both of us made… these decisions are usually made post-season when there's a coaching change, they're rarely made in-season, (especially) when a transition is mooted.
"We were hoping this would just be business as usual, 'let's deal with what's going on on the side here so we can inform our members and the footy world this is going to be the transition.'
"We understood there'd be speculation… I laugh in one way because if they're saying that they don't know me really well.
"What we've realised in the last week is that it's not me that really should be solely looking after the day to day of what's happening at the club now and it's not Sam that should be just solely responsible for what's going in the future.
"It's Sam and I looking after what's going to go on.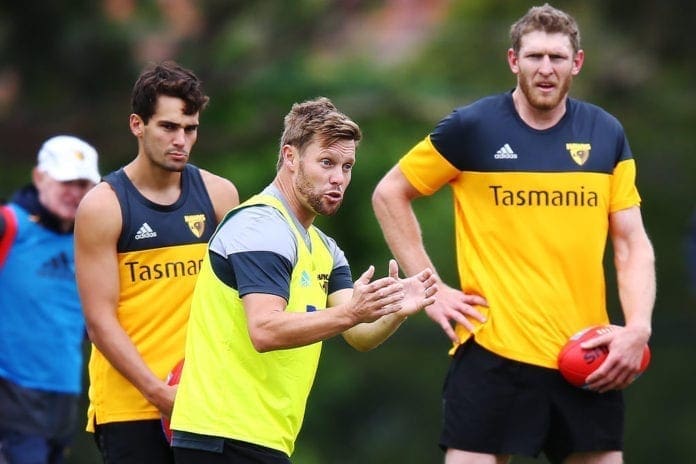 "He's got my full support - he's had it for 17 years and despite what been said over the last four weeks he's got it for the next 18 months really because ... I want these relationships to be lifelong."
Clarkson also revealed that he and Mitchell meet on a daily basis, with reports of a fiery mediation perhaps seen in the wrong light.
The four-time premiership coach has led the Hawks since 2005, managing 209 wins from 359 matches as senior coach at Hawthorn.