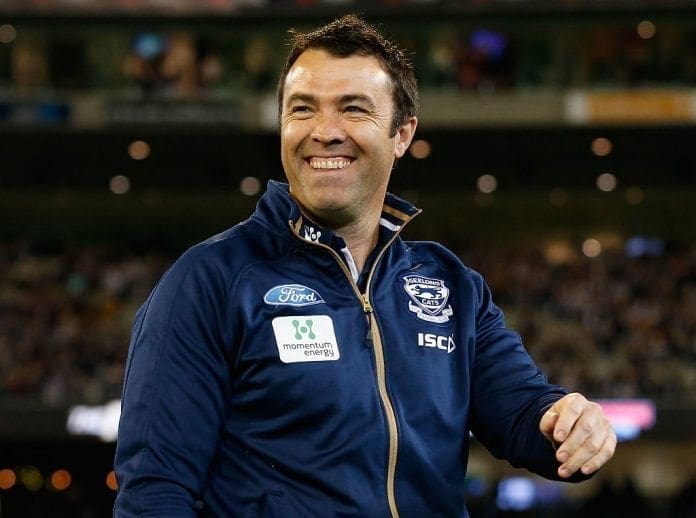 Now dual-premiership coach Chris Scott has revealed that meetings with several players at the end of last season gave him the backing he needed to go around again in 2022.
Scott, who has been senior coach at the Cats since 2011, was left questioning his future at the club after an 83-point drubbing to the hands of eventual premiers Melbourne last September.
Speaking on Fox Footy's AFL 360, Scott said that he'd gone to several players of all ages for their thoughts on whether he was the right man for the job in 2022 and beyond as the club looked for another premiership push.
The support and confidence received was enough for the Cats' coach to stay on and gave him the confidence to eventually lead them to premiership glory in 2022.
"You have put me on the spot. It's a good time to get me after a few drinks," Scott said from Cats' premiership celebrations.
"Yeah, I will be honest. I did (think about it). I made it hard for them. I said, if you have any doubt at all you have to tell me.
"It was a bigger group than just Joel (Selwood) and Pat (Dangerfield) and I have done a version of that (meeting) almost every year, but at the end of '21 in particular they were emphatic and the support was the basis of my drive in 2022."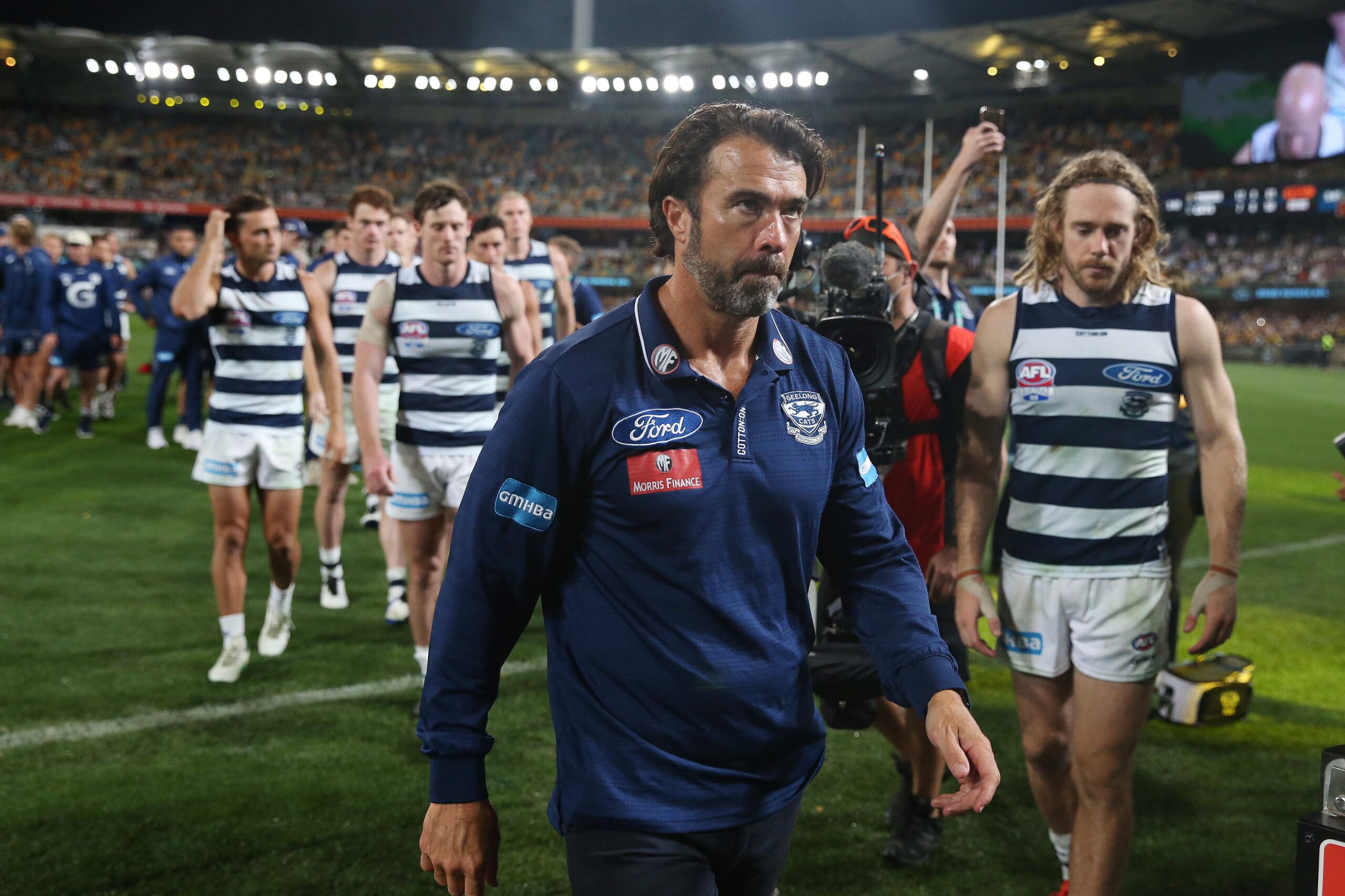 When questioned by AFL 360 co-host Mark Robinson on whether he would've walked had any of the players had doubts, Scott said: "Yeah. If they had hesitated."
Since those discussions, Scott hasn't looked back as the impressive Cats implemented a faster game style, brought in new coaches and players, and openly managed their ageing list to prime them for September.
After an unconvincing 5-4 start to the season, the Cats would win 16 on the bounce to storm home to a 10th premiership for the club and their fourth in 11 years.
"Probably the most important thing to me at Geelong I make sure I'm doing what's right for the club, and that means if what's best for me isn't what's best for the club, so be it," Scott said.
"So I did think really hard about whether we could do it, and if we couldn't, we needed to change tack and maybe part of that change involved me.
"But by the time the end of the season rolled around I was committed and I was sure with the people we had around that we could put a plan together that would give our guys a chance.
"The part that gave me the most confidence was when I woke to our players. It reminded me of 2010.
"Because I was really nervous and apprehensive coming to Geelong as a 34-year-old coach, but in the first month when I spoke to the players they gave me a sense of calm that came from their drive and commitment.
"I saw the same thing at the end of 2021. Patty and Joel were certain they could play better in 2022 than 2021, and they delivered in spades."