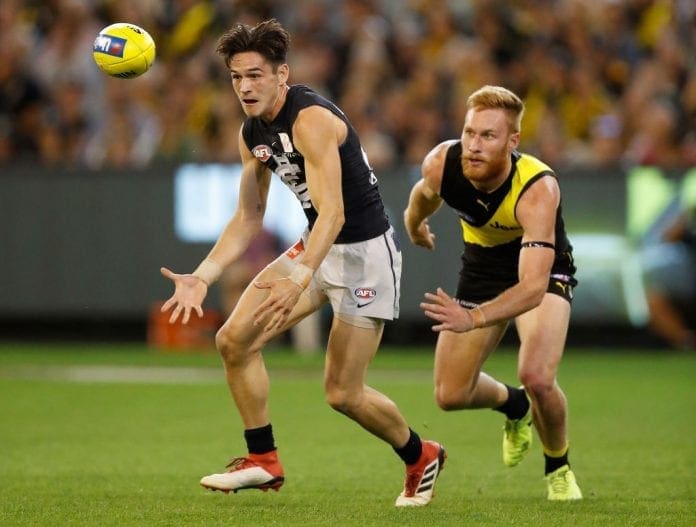 AFL fans were left bewildered this week following Champion Data's elite player rankings, with the likes of Collingwood tall Mason Cox, Port Adelaide forward Steven Motlop and Carlton goal-sneak Zac Fisher all making the cut despite ordinary seasons.
Their inclusions, among many others, left fans questioning how the ratings system's results came to be, with Champion Data's Daniel Hoyne lifting the lid on the algorithm used and why certain names made the cut above others.
Speaking on SEN, Hoyne revealed that the list comprised of statistics strictly based from the 2020 season, with the top 10 per cent of players in each position being ranked as elite.
"These are just based purely on the 2020 season so it compares position against position, so the top 10 per cent of players in each position get categorised in the elite bracket," Hoyne said.
"The top 11 to 35 per cent get categorised in the above average bracket and so on from there.
"It's been our method for a number of years now. There's a more in-depth formula that we've been working behind the scenes on for the last couple of years to be able to compare players across each position rather than just position by position.
"The shortened game time last year unfortunately threw our data right out so we had to keep it simple this year and base it all on 2020 data and just position by position."
Mason Cox was made the poster-boy of the rankings by many publishers, with his selection in the league's 'elite' leaving a large portion of fans puzzled by the rankings.
Cox played 11 matches in 2020, booting 14 goals for the season, numbers that failed in comparison to some of the big-name players that missed the cut-off.
MASON COX
Forward

Collingwood

2020 SEASON AVG

6.3
Disposals

3.2
Marks

1.3
Goals
Hoyne revealed that Cox thrived in the more significant categories when it came to his season statistics.
"That's a really interesting one on our end, so these ratings are based on the AFL player ratings and that takes into account how you win it, where on the ground you win it and what you do with it," he said.
"It's really measuring impact if you like. Players that are winning the ball in contested possessions in a dangerous part of the ground get rated really highly as opposed to those who are winning it uncontested and going sideways or lateral and not really having that impact.
"The other thing too is accuracy. It gets treated harshly, either in a positive sense or a negative sense and Mason Cox, his accuracy last year was I think the second or third best in the competition.
"He doesn't win too much of his ball, but when he does it's contested possessions and because he plays as that key forward it's contested possessions in dangerous parts of the ground, but more to the point it's just his accuracy in front of goal was so strong that his rating gets increased.
"Knowing the formula, you can look at a Mason Cox and absolutely people would be surprised, I was surprised as well, then sort of understanding the formula, whether or not you agree with it is a different story, but that was the reason.
"If his accuracy dropped back to the AFL average, given he doesn't win too much of the ball his rating would slip down quite dramatically."
Fisher played just the eight matches last season, managing just the six goals for the year as a small forward.
Speaking on Fisher's inclusion into the list, Hoyne said it was the 22-year-old's ground-ball efforts that placed him in the AFL's upper echelon.
"His ground ball play in the forward half of the ground is probably his number one asset and was his number one asset last year," he said.
"He was the second best ground ball player inside 50 in the competition last year.
"Again if you get back to that model of winning the ball, how you're winning it and if you're winning it in dangerous areas, he's winning it at ground level in the front half of the ground which is really hard to do.
"His pressure side of the game is actually quite strong and averaging 13 disposals for his position on top of how he's winning it is the reason why he rated so highly."
ZAC FISHER
Forward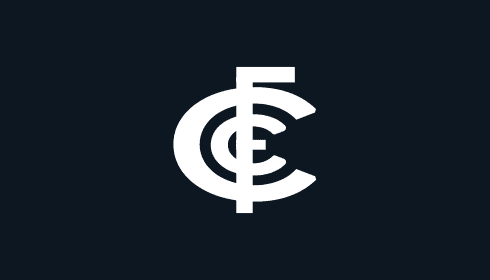 Carlton

2020 SEASON AVG

13.4
Disposals

1.6
Marks

0.8
Goals