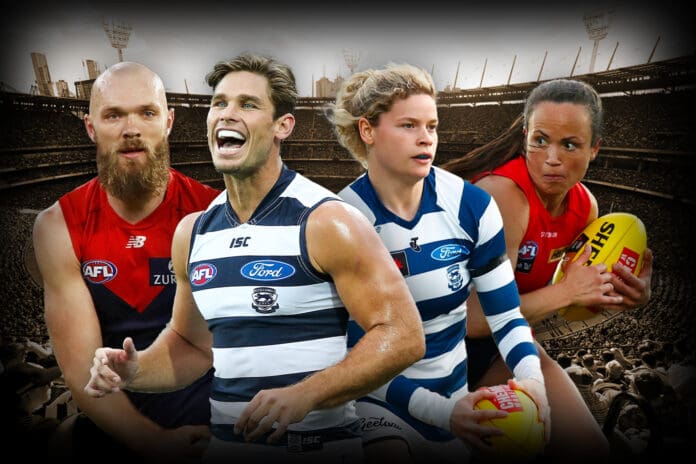 A 'Club Championship' standing is a concept that has been adopted by several sporting bodies across the globe that combines the shared goal of a club through both their men's and women's programs.
With premiership points in each league of equal value, combining the home and away season records and percentages of all 18 AFL clubs from the 2022 AFL season and Season Seven of the AFLW gives us our very own Club Championship ladder.
Between both competitions, clubs combine for 32 matches to create a tightly contested ladder in the first editions since all 18 clubs have a team for both the men's and women's divisions in the top flight.
Geelong secured the minor premiership in the AFL in 2022, recording 18 wins for the year - two more than any other club.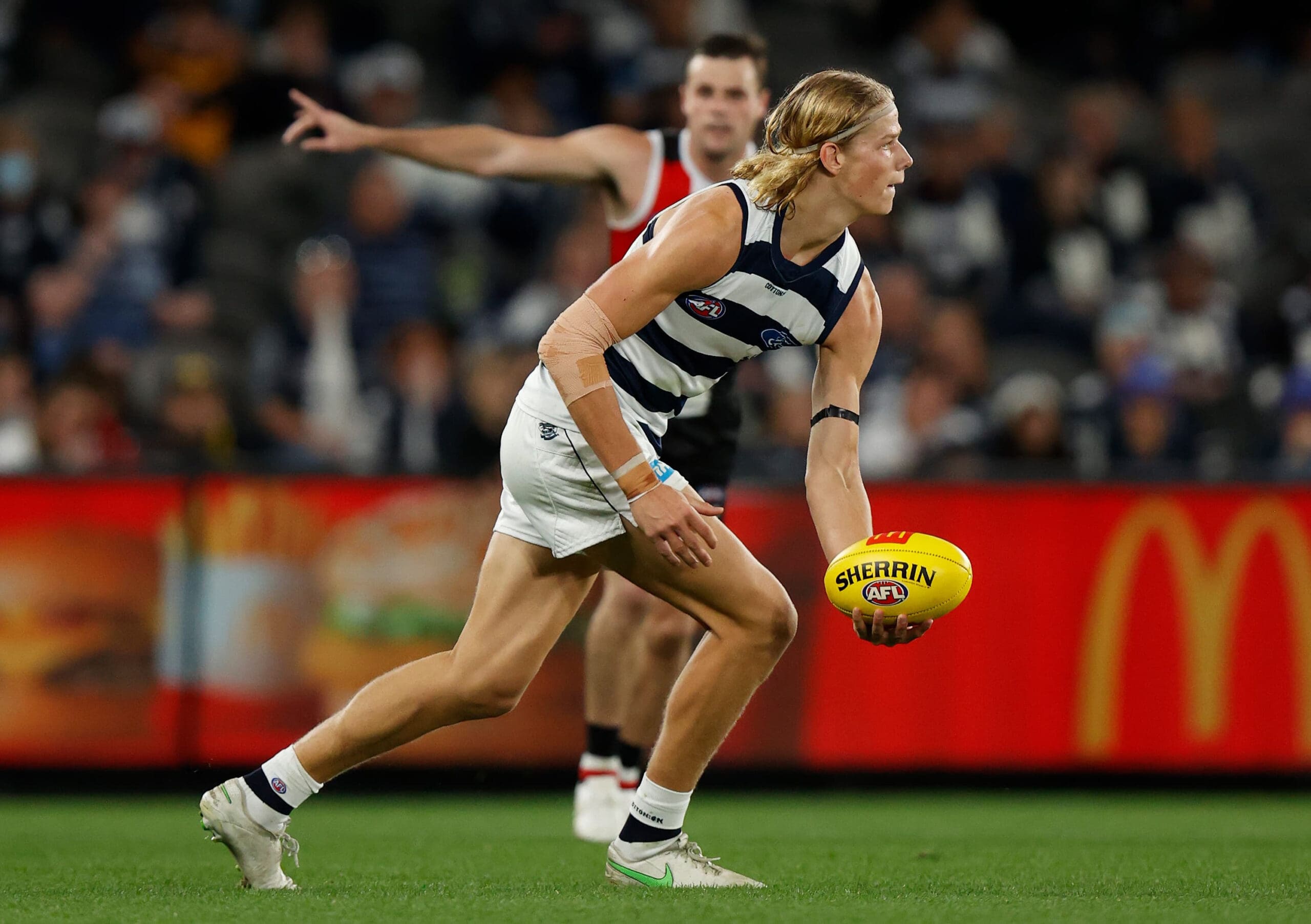 Brisbane were crowned minor premiers in the seventh season of the AFLW after losing just the sole game and recording a percentage of 282.4 - stunningly just 0.3% ahead of Melbourne, who also recorded nine wins for the year.
The narrow buffer between the Demons and top spot, unfortunately, continues for the red and blue, who tallied a total of 25 wins and 7 losses when combining their last two campaigns.
Geelong amassed the same win-loss record thanks to their dominant AFL run and a surprise top-five finish to their AFLW home and away season. 0.7% is all that separates the Cats and Demons atop the Club Championship standings, with both sides sitting on 100 premiership points for their efforts.
Their AFLW minor premiership, coupled with their top-six finish for their men's side, sees the Lions round out the podium with one less win than Geelong and Melbourne.
Collingwood finish in fourth overall with 23 wins and 9 losses, while the likes of Richmond and the Western Bulldogs also sit in the top third of the ladder thanks to finals finishes in both competitions.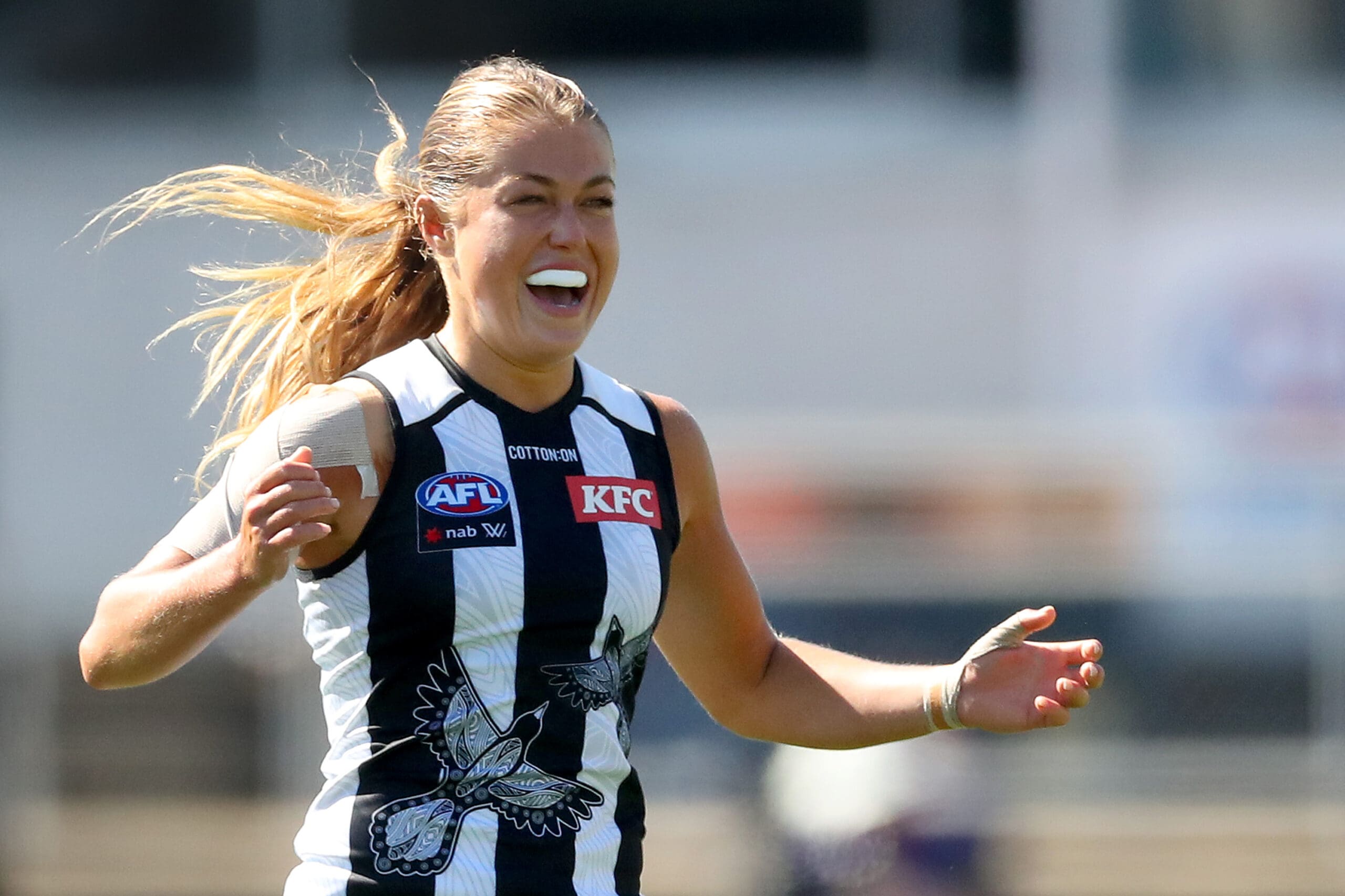 Fremantle and Sydney also record top-eight finishes due to strong records from their men's sides, while the Crows have their women's side to thank for a place in the top half, seeing their wins column split at eight each across the AFL and AFLW.
A disappointing year for West Coast across the club sees the proud Perth club finish in 18th on the Club Championship - tallying just four wins.
North Melbourne - who saw their women's side record four more wins than their men's - have an 18-point gap over the Eagles at the foot of the ladder.
2022 AFL-AFLW Club Championship Ladder
| | | | | | | | | | |
| --- | --- | --- | --- | --- | --- | --- | --- | --- | --- |
| Position | Team | P | W | L | D | PF | PA | % | Pts |
| 1 | Geelong | 32 | 25 | 7 | 0 | 2530 | 1710 | 148.0% | 100 |
| 2 | Melbourne | 32 | 25 | 7 | 0 | 2455 | 1667 | 147.3% | 100 |
| 3 | Brisbane | 32 | 24 | 8 | 0 | 2692 | 1992 | 135.1% | 96 |
| 4 | Collingwood | 32 | 23 | 9 | 0 | 2128 | 2007 | 106.0% | 92 |
| 5 | Richmond | 32 | 20 | 10 | 2 | 2486 | 1997 | 124.5% | 84 |
| 6 | Western Bulldogs | 32 | 19 | 13 | 0 | 2299 | 2109 | 109.0% | 76 |
| 7 | Fremantle | 32 | 18 | 12 | 2 | 2006 | 1886 | 106.4% | 76 |
| 8 | Sydney | 32 | 16 | 16 | 0 | 2274 | 2193 | 103.7% | 64 |
| 9 | Adelaide | 32 | 16 | 16 | 0 | 2133 | 2220 | 96.1% | 64 |
| 10 | Carlton | 32 | 14 | 16 | 2 | 2110 | 2056 | 102.6% | 60 |
| 11 | Gold Coast | 32 | 15 | 17 | 0 | 2180 | 2171 | 100.4% | 60 |
| 12 | St Kilda | 32 | 14 | 18 | 0 | 2012 | 2088 | 96.4% | 56 |
| 13 | Port Adelaide | 32 | 11 | 20 | 1 | 2061 | 1999 | 103.1% | 46 |
| 14 | Essendon | 32 | 11 | 21 | 0 | 2086 | 2441 | 85.5% | 44 |
| 15 | Hawthorn | 32 | 11 | 21 | 0 | 2032 | 2420 | 84.0% | 44 |
| 16 | GWS | 32 | 10 | 22 | 0 | 1896 | 2347 | 80.8% | 40 |
| 17 | North Melbourne | 32 | 8 | 23 | 1 | 1719 | 2626 | 65.5% | 34 |
| 18 | West Coast | 32 | 4 | 28 | 0 | 1668 | 2838 | 58.8% | 16 |