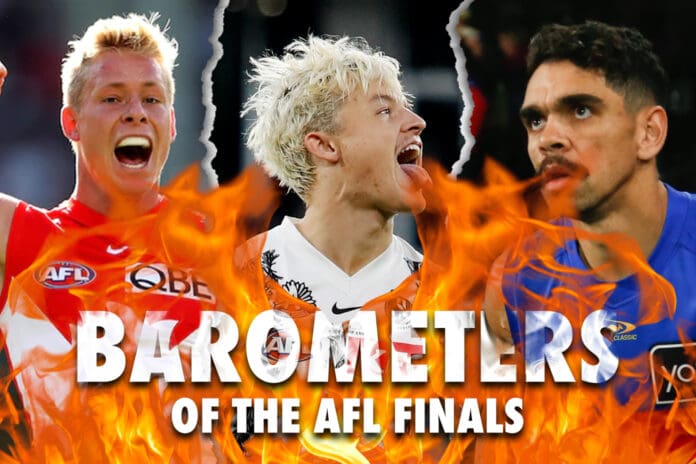 Standing on the cusp of the 2022 AFL Finals series, eight clubs and their fans are buzzing in the hopes of a big September ahead.
Whilst all 22 players on each side will play a big role for their teams, sometimes one player can rip the game up to shreds, grabbing their team by the scruff of the neck to win them a final.
One has to look no further than the 2020 Grand Final where Dustin Martin singlehandedly dragged his side to victory to see the impact one player can make.
Players who can turn it up to help their teams in an astonishing way are the exact types of players that every coach looks for.
Such players are colloquially termed "barometers".
The best way to judge a barometer is to observe if their team wins when they are not playing at their best compared to when they are.
With finals just around the corner, we take a look at each top eight side's barometer.
Geelong Cats - Jeremy Cameron 
Jeremy Cameron has had a stellar 2022, booting 59 goals across his 21 games, seeing him finish third in the Coleman Medal.
Such a year saw the superstar break into the All-Australian side for the third time in his career.
The ex-Giant has had numerous games where he has broken a game open himself, most notably against Collingwood in Round 3 where he kicked six goals, three of which were in the last quarter.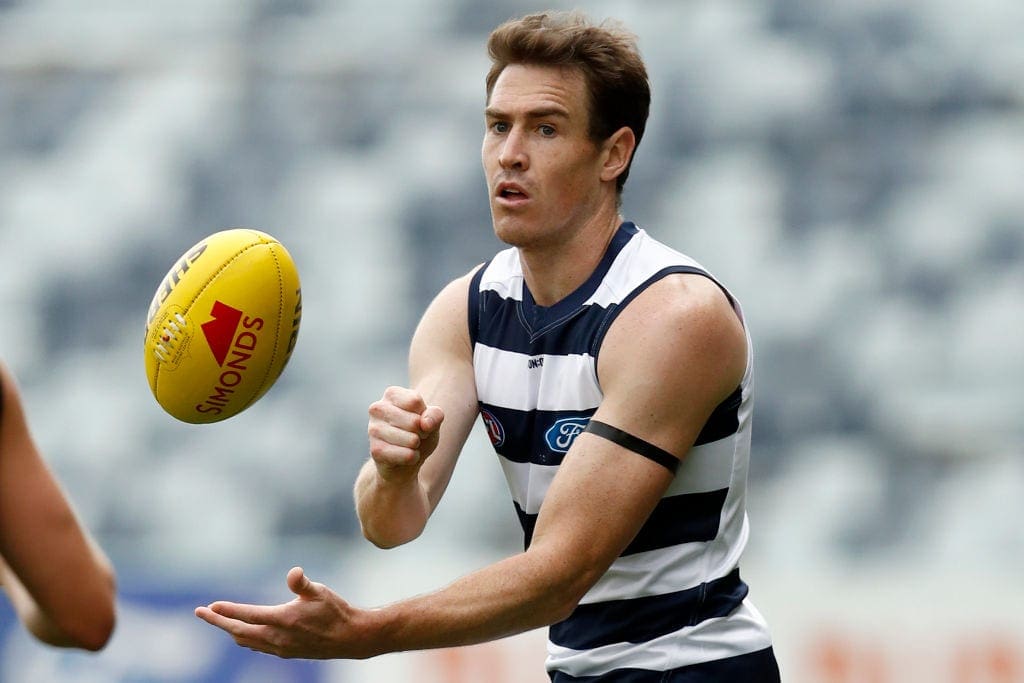 Amazingly, despite averaging 3.23 goals in wins this year, the key forward has only kicked four goals in the Cats' four losses this year.
Thus, it would seem as though Cameron will have to have a big September for Geelong to be a top chance for the flag.
Melbourne Demons - Christian Petracca
This one is probably the most obvious of all of them, especially considering how special Petracca was in last year's grand final.
In the 13 games where Petracca has accumulated over 30 touches in 2022, Melbourne won 11, with the two losses both coming at the hands of the Pies.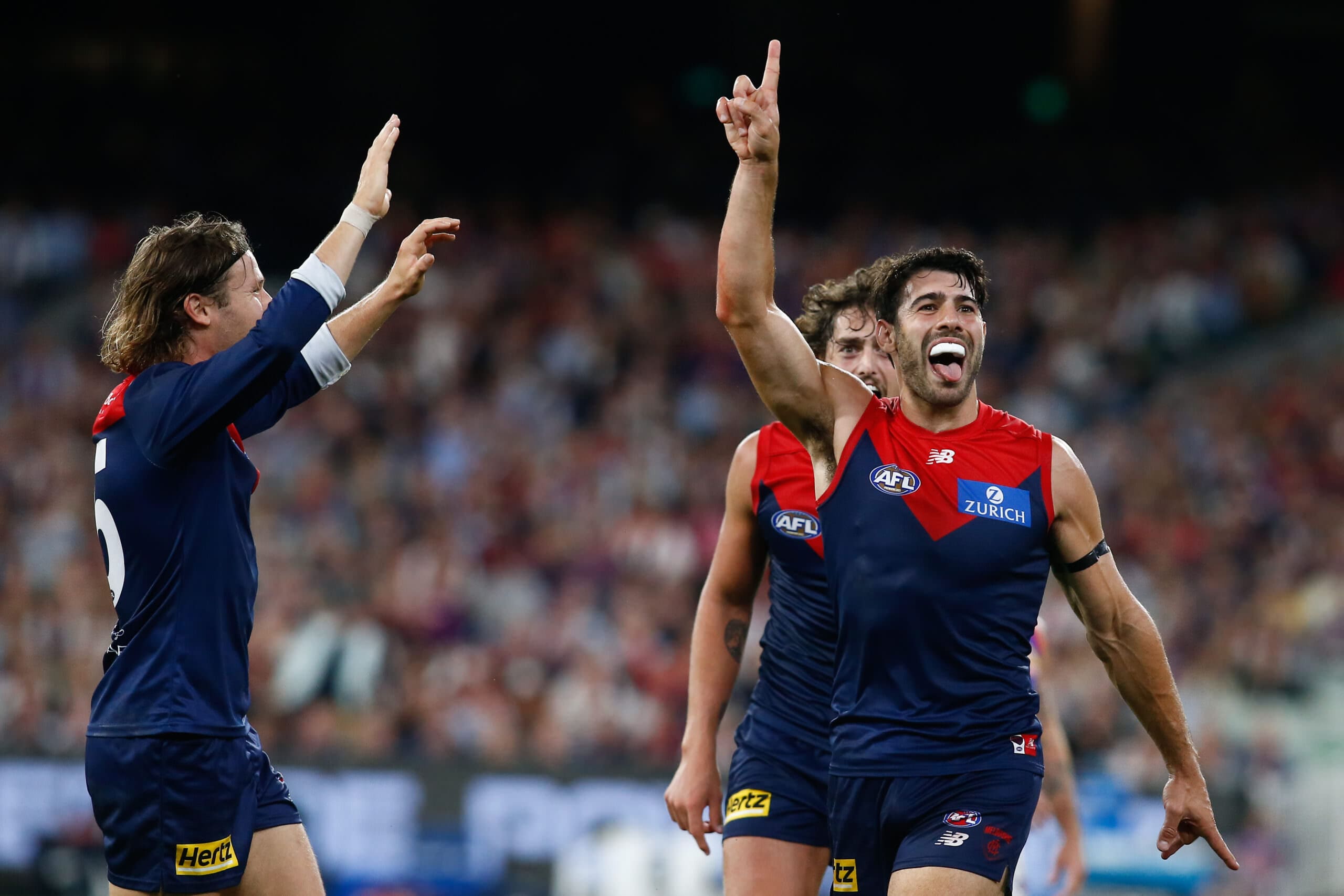 With the ability to hit the scoreboard regularly as well, Petracca is the perfect player to break open a game.
Most importantly of all, the Norm Smith medallist is a big-game player who has performed at his best in the Demons' most crucial games.
Sydney Swans - Isaac Heeney
Isaac Heeney has had a fabulous season for the Swans, kicking 46 goals on his way to his first All-Australian blazer.
For a mid-sized forward, Heeney has been remarkably consistent kicking at least one goal in all but two games all year.
As is the case with most barometers, the Swans Academy product's two scoreless games both led to disappointing losses against teams who didn't make the eight.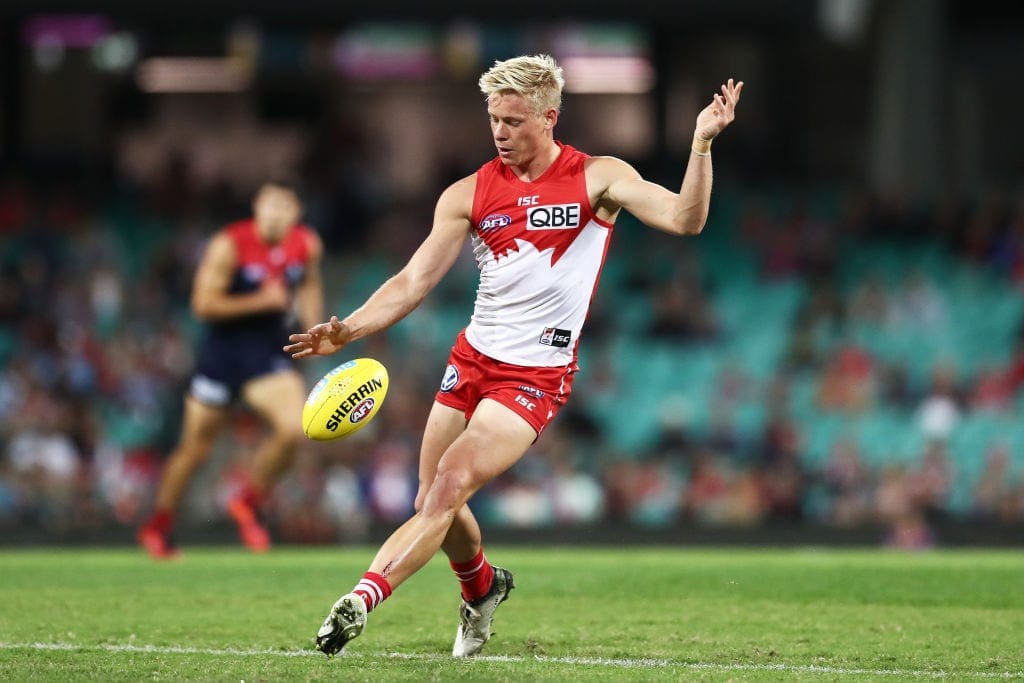 Meanwhile, in the eight games Heeney kicked three or more goals in, the Bloods won seven.
Hence, if the star can kick three or more goals on Friday night, it'd be likely that the Swans progress to a home preliminary final.
Collingwood Magpies - Jack Ginnivan
Not only is Jack Ginnivan one of the most controversial players in the AFL, but he also has the ability to break open a game.
This was crystal clear on ANZAC Day when the small forward booted five goals on his way to the ANZAC Day Medal.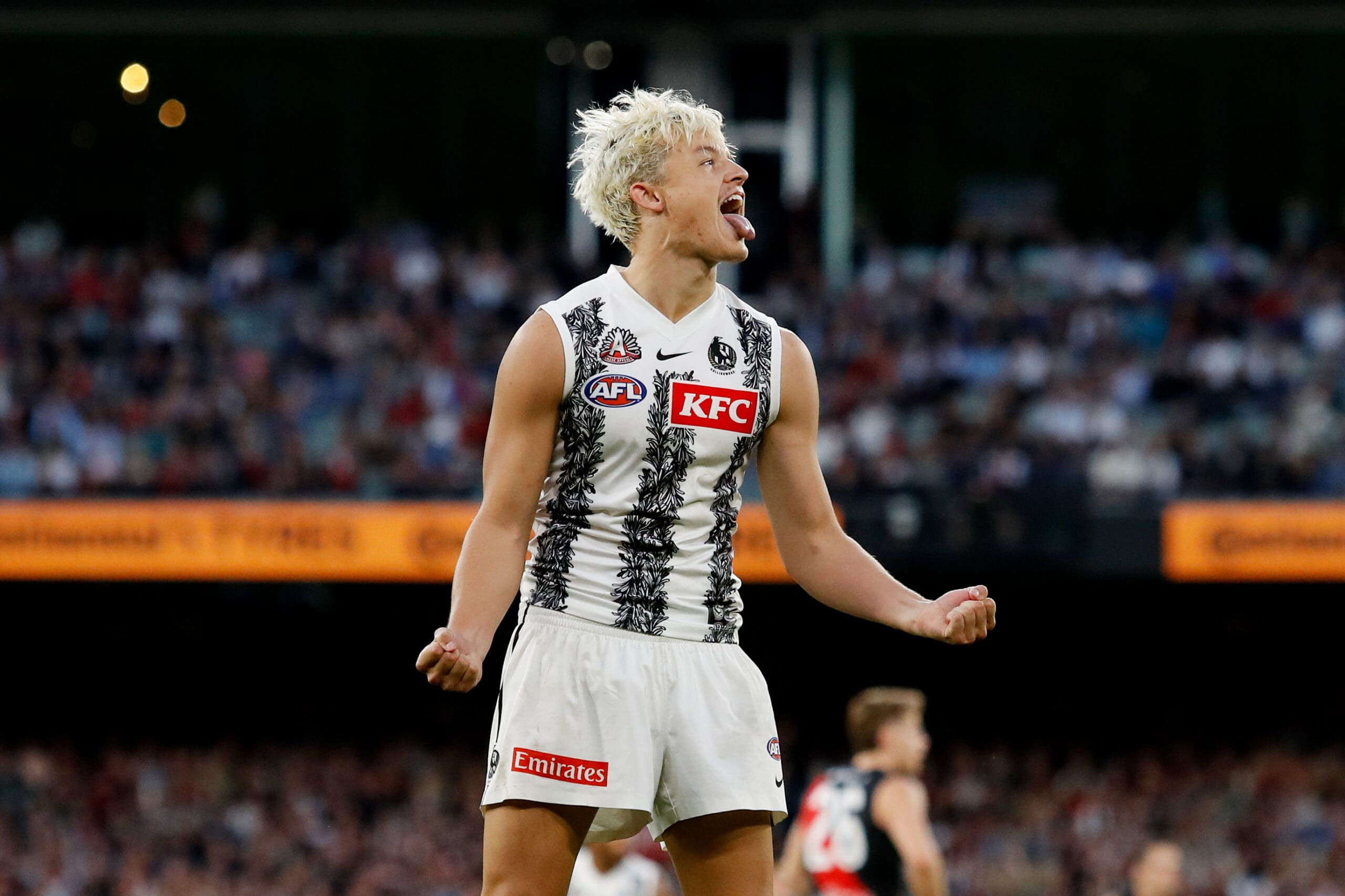 Out of the six times the 19-year-old reached the three-goal mark, Collingwood has won five.
When Ginnivan is up and about, there is a different feel about the Pies.
Fremantle Dockers - Michael Frederick
Michael Frederick has become somewhat of a revelation in 2022, acting as a real livewire in the Dockers' forward line.
Out of the seven games in which Frederick has been goalless this year, Fremantle has only won two of them.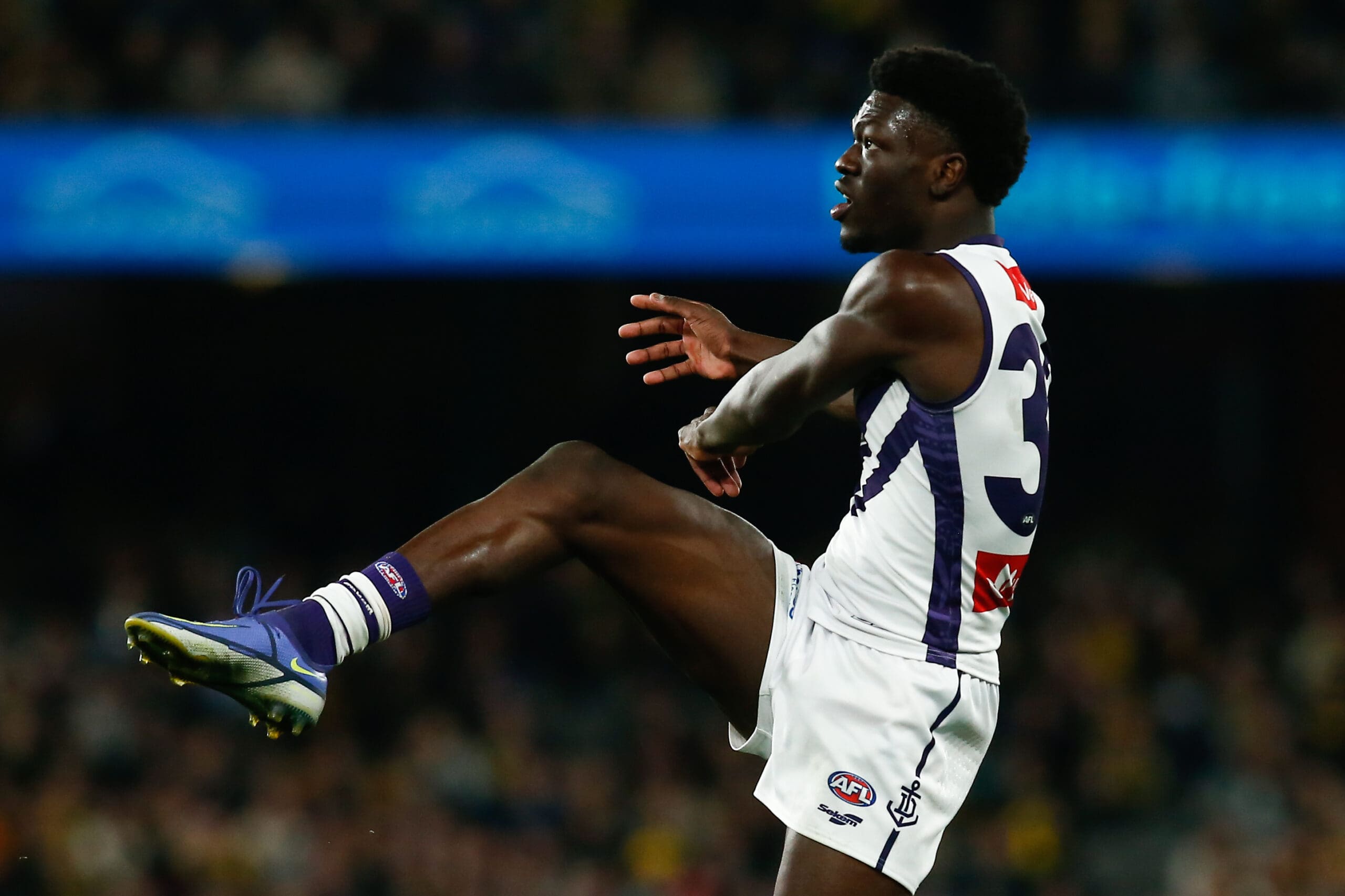 On the other hand, when he has kicked a goal in a game, Longmuir's side has only lost one game.
With scoring being a major problem for the Dockers, Frederick may just be the man that leads Fremantle on their way to a successful Finals run.
Brisbane Lions - Charlie Cameron
Charlie Cameron is the embodiment of a barometer player. At times, it seems like he can't be stopped and other times, he seems absent.
Generally, when he's hot, the Lions are tearing teams apart, and when he's not, they look average.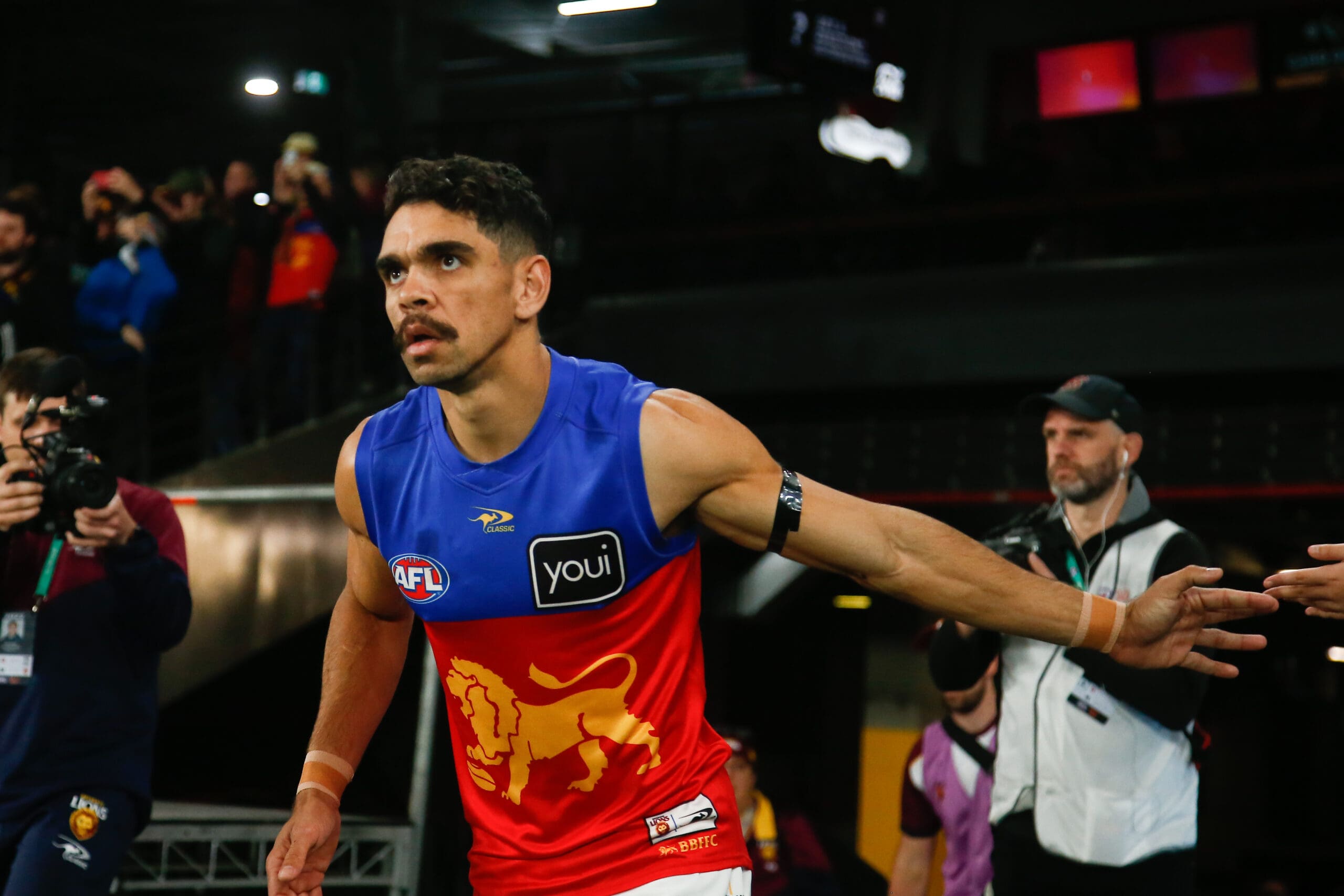 Delineating this, Cameron has kicked four or more goals in four games this year, all of which the Lions won.
In comparison, in his two goalless games, Brisbane lost both.
With a big clash against the Tigers on Thursday night, Cameron will hope to use his speed and skill to take down Richmond's defence, particularly in the absence of Dylan Grimes who previously has had his measure.
Richmond Tigers - Dion Prestia
Dion Prestia is as important a cog in the Richmond system as just about any player in the competition.
Accentuating this, in 2021, the Tigers won 71.4% of their games when the "human meatball" played compared to just 28.6% when he didn't play.
Moving on to this year, Richmond has won 69% of their games with Prestia playing at least a half, whilst without him the Tigers have only won 33% of games.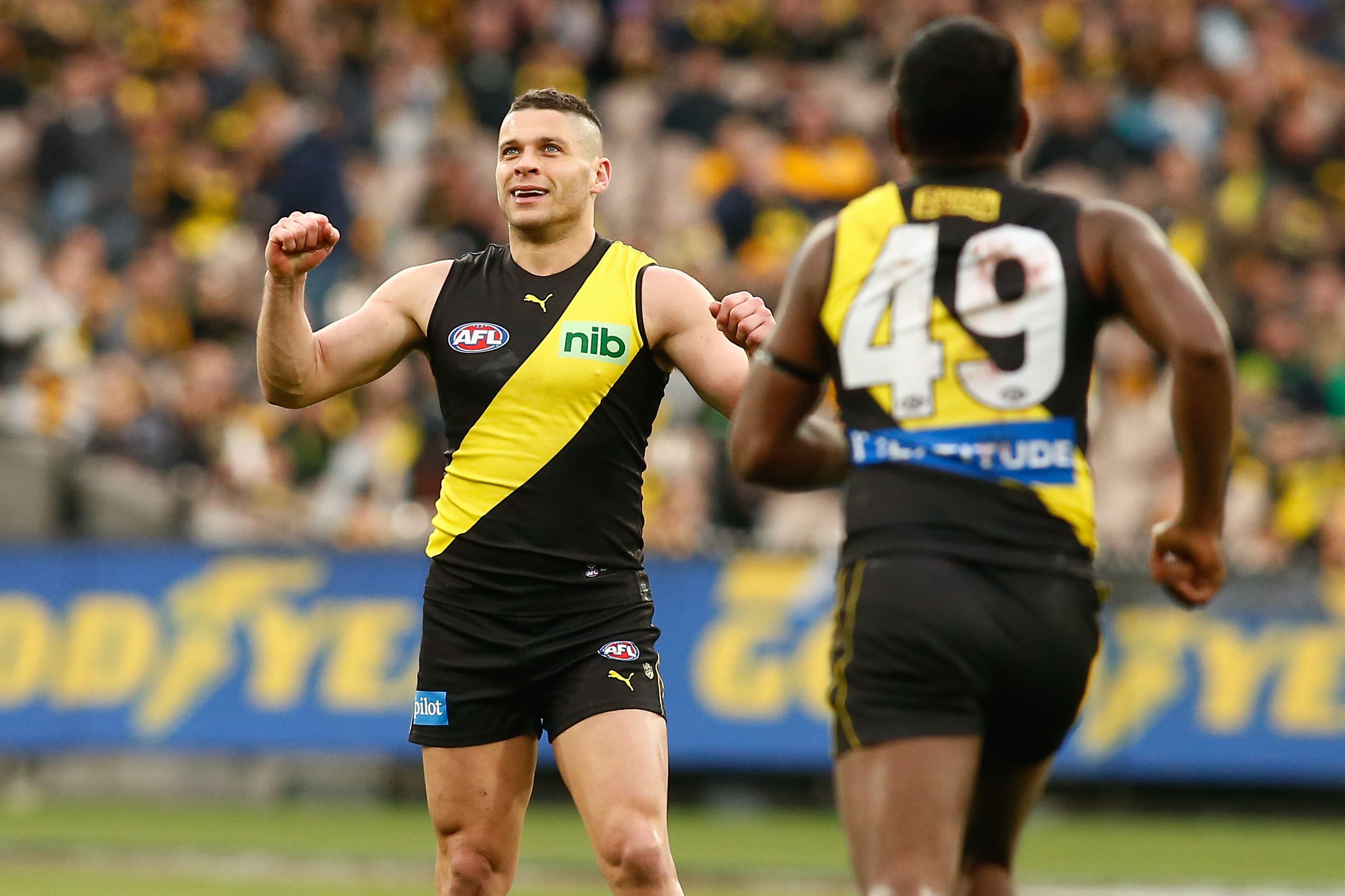 Unlike the others, Prestia is seemingly just a barometer if he plays and sees out the whole game.
His ability to do the dirty work in a midfield that otherwise struggles with clearances and contested possessions sees him as Richmond's barometer.
Western Bulldogs - Aaron Naughton
Aaron Naughton has one of the biggest games of his career in store for him against the Dockers on Saturday night.
Not only is he playing in a must-win final but he is playing his 100th game in his own state.
With Josh Bruce and the rest of the forward line struggling, Naughton will need to be big against a stingy Fremantle defence.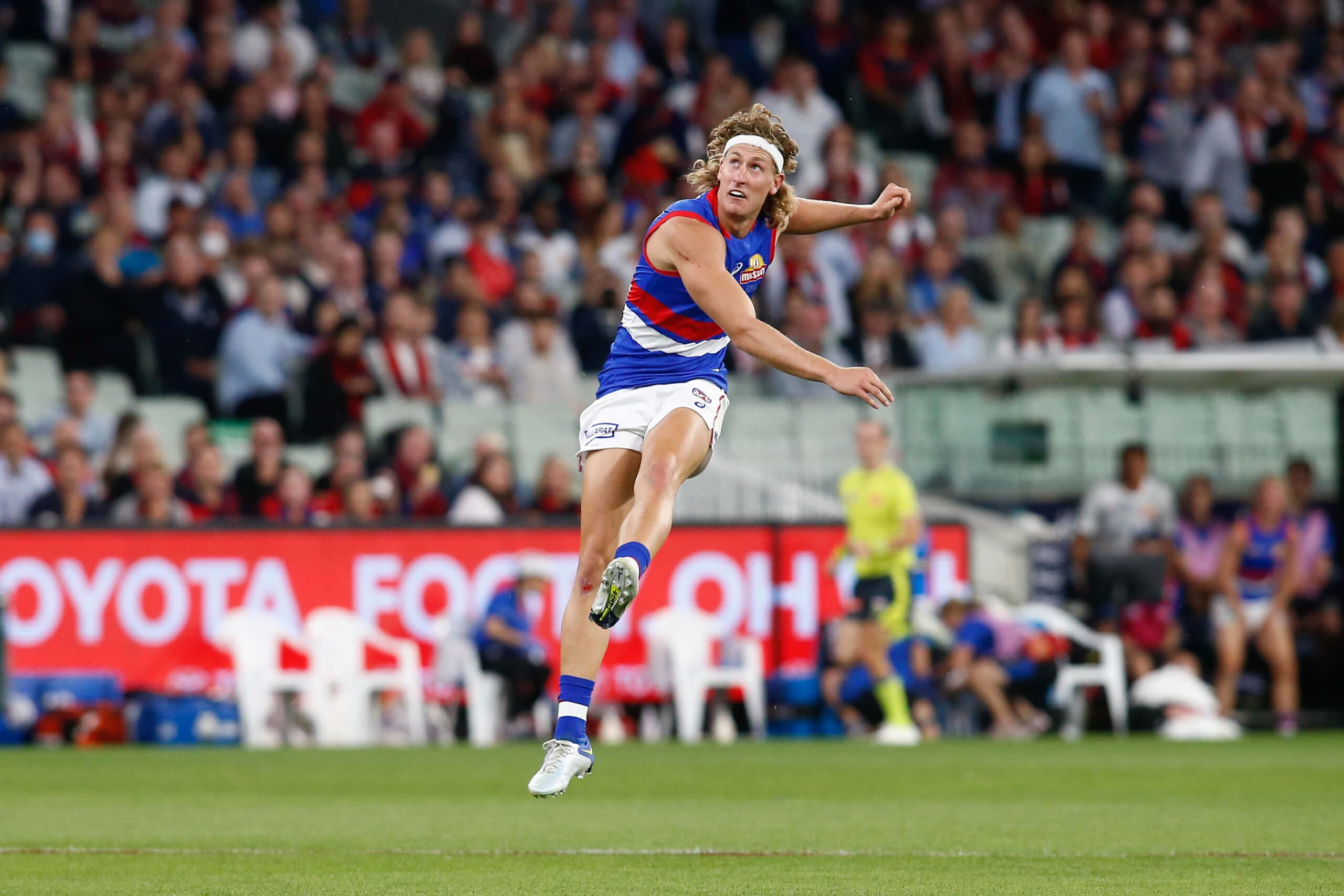 In his ten games kicking three or more goals, the key forward has dragged his team to eight wins.
Interestingly, however, he kicked three goals against the Dockers earlier in the year but the Bulldogs still lost.