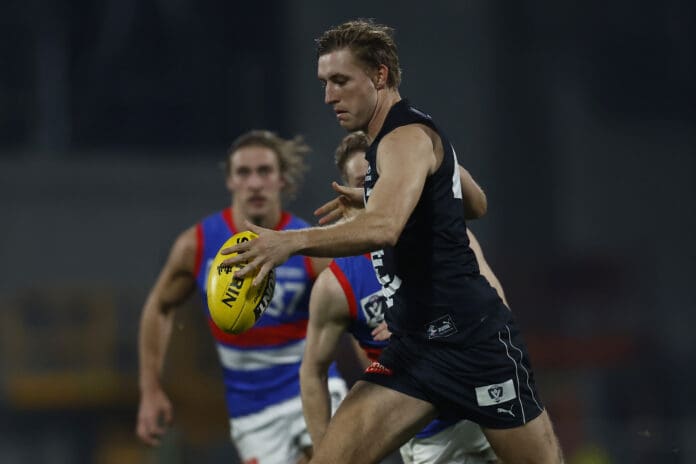 Fringe Blues Will Setterfield and Paddy Dow are continuing to assess their options amidst a busy trade period for Carlton.
Young midfielder Dow is contracted for 2023 but has found it difficult to find opportunities in the Blues' star-studded midfield unit.
Setterfield, who plays a similar role, has also found it difficult to find opportunities this year, and despite breaking into the lineup late in the year he hasn't received a contract for 2023.
Carlton has expressed interest in retaining Setterfield but have agreed to assist Dow in finding a new opportunity, according to list management boss Nick Austin.
"It is still pretty early, we are in discussions at the moment, he (Dow) has got some talent as a footballer," Austin told AFL Trade Radio.
"AFL opportunities at Carlton for Paddy have dried up. We have agreed to try and help him get an opportunity.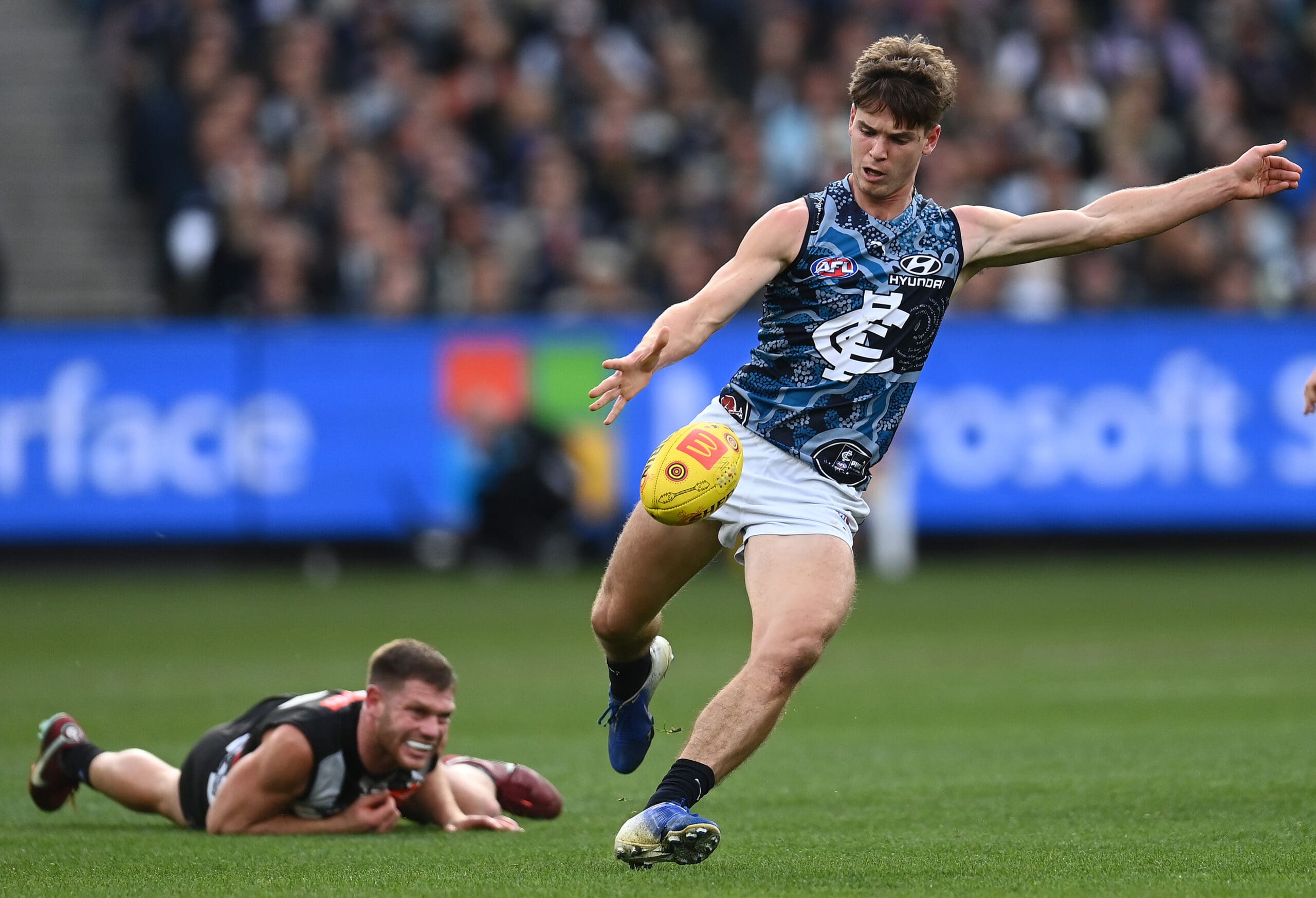 "We're hoping for his sake there is someone out there that's willing to give him that [opportunity]."
Rival clubs are reportedly interested in Setterfield, forcing the Blues to expedite contract discussions with the 24-year-old.
"I haven't had any discussions with Essendon, we're still working through with Will's management with what his future looks like," Austin said when questioned on the Bomber' interest.
"Again, he's out of contract and it's his right to see what is out there.
"In a perfect world we'd love to retain Will.
"He's got the desire to play AFL footy, whether that's at Carlton or elsewhere is something he's got to weigh up."
Carlton have secured wingman Blake Acres this trade period in what shapes as the only acquisition Austin will make prior to the draft windows.