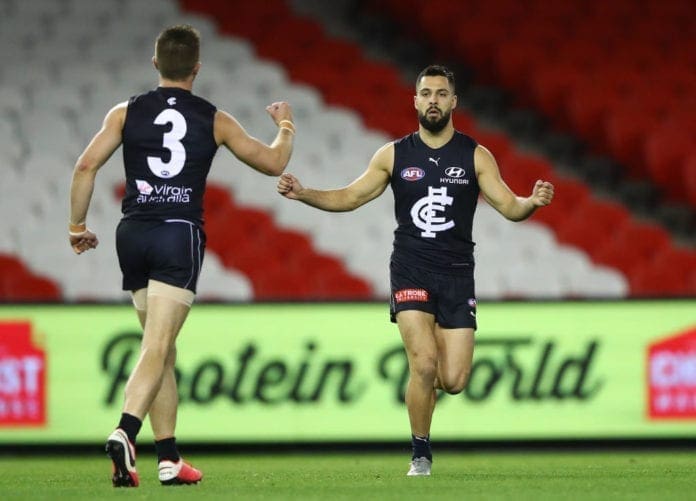 Carlton has apologised for "unacceptable" behaviour after Michael Gibbons inappropriately touched a cameraman.
Footage emerged of Gibbons touching an Amazon videographer on the rear end during the Blues post-game celebrations on Friday night.
Blues staff were quick to tell off Gibbons for his actions and coach David Teague had a word with him afterwards.
Carlton head of football Brad Lloyd that the club addressed the incident and did not condone Gibbons' actions.
"The behaviour was addressed in the team meeting immediately after the game by senior coach David Teague, with the playing group affirming that such behaviour was clearly not to be tolerated.
"The club acknowledges its position as role models in the community and apologises for any offence caused."
The production company JAM TV said the cameraman did not take offence.