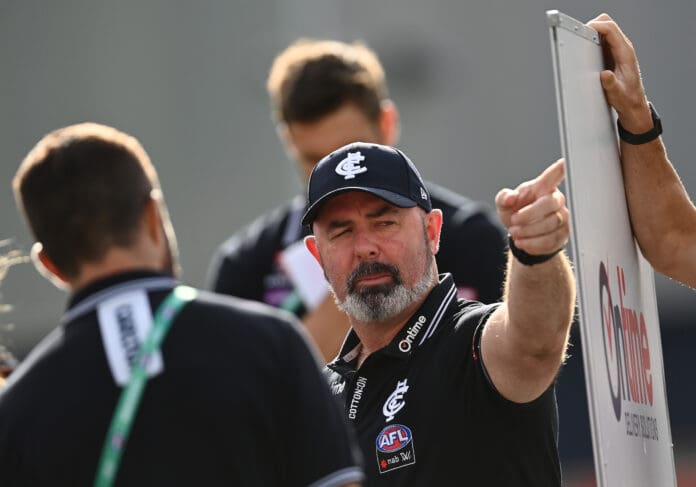 Carlton's board will commence a review into the club's AFLW program in an attempt to "effectively shape the program moving forward" following a disappointing Season Seven campaign.
The Blues recorded a 14th-placed finish, its lowest rank in the team's seven-year history, following an off-season that saw a wide range of key players depart for rival clubs.
Following on from their two-win season, Carlton's board of directors are set to spark a review into their club's AFLW program to "explore all avenues for improvement".
On Wednesday night Carlton released a club statement confirming the review, with President Luke Sayers addressing members via email.
"We are using this period of time to undergo a process of review throughout our AFLW program," Sayers' letter reads. 
"This process has been initiated at the direction of the Board, in order to create a clear picture on how we can effectively shape the program moving forward, to put us in the best possible position to strive for on and off-field success. 
"Our AFLW program has experienced a big 2022, playing an unprecedented two seasons in the one year.   
"Clearly though, those seasons didn't produce the on-field results we were hoping for and as a Board, we have a responsibility to be proactive to ensure we explore all avenues for improvement. 
"We will closely analyse where we are at as an AFLW program and ensure we are set up to not only improve the overall performance of the team but establish ourselves for the long-term as the competition evolves." 
Carlton are set to provide their findings from the review, which is already underway, in the new year.
The AFL is yet to confirm key dates for the 2023 AFLW season.