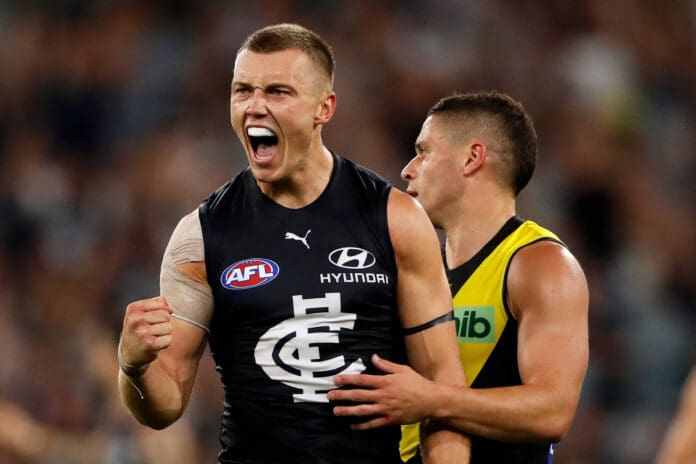 The AFL is set to give Carlton and Richmond the green light to open the 2023 season, with the contemporary tradition of the two Victorian clubs lifting the curtain on a Thursday night returning.
Last year saw the Blues vs Tigers opener shoved to the second game of the season, ending a streak of season openers dating back to 2015 for the two powerhouse clubs as a grand final 'rematch' between Melbourne and the Western Bulldogs was brought forward to the Wednesday night.
With a Geelong vs Sydney edition seen unlikely to take place in the opening round of the year, the AFL is set to turn its attention back toward a Richmond and Carlton clash to kick off the new season.
According to The Age, the AFL is set to confirm the clash as its first fixture of the year when the league releases its draw for the new year in December.
Last year's clash between Richmond and Carlton pulled in 72,179 fans on a Thursday night as Melbourne crowds made a strong return, however the season opener between the Demons and Dogs amassed below 60,000 at the MCG.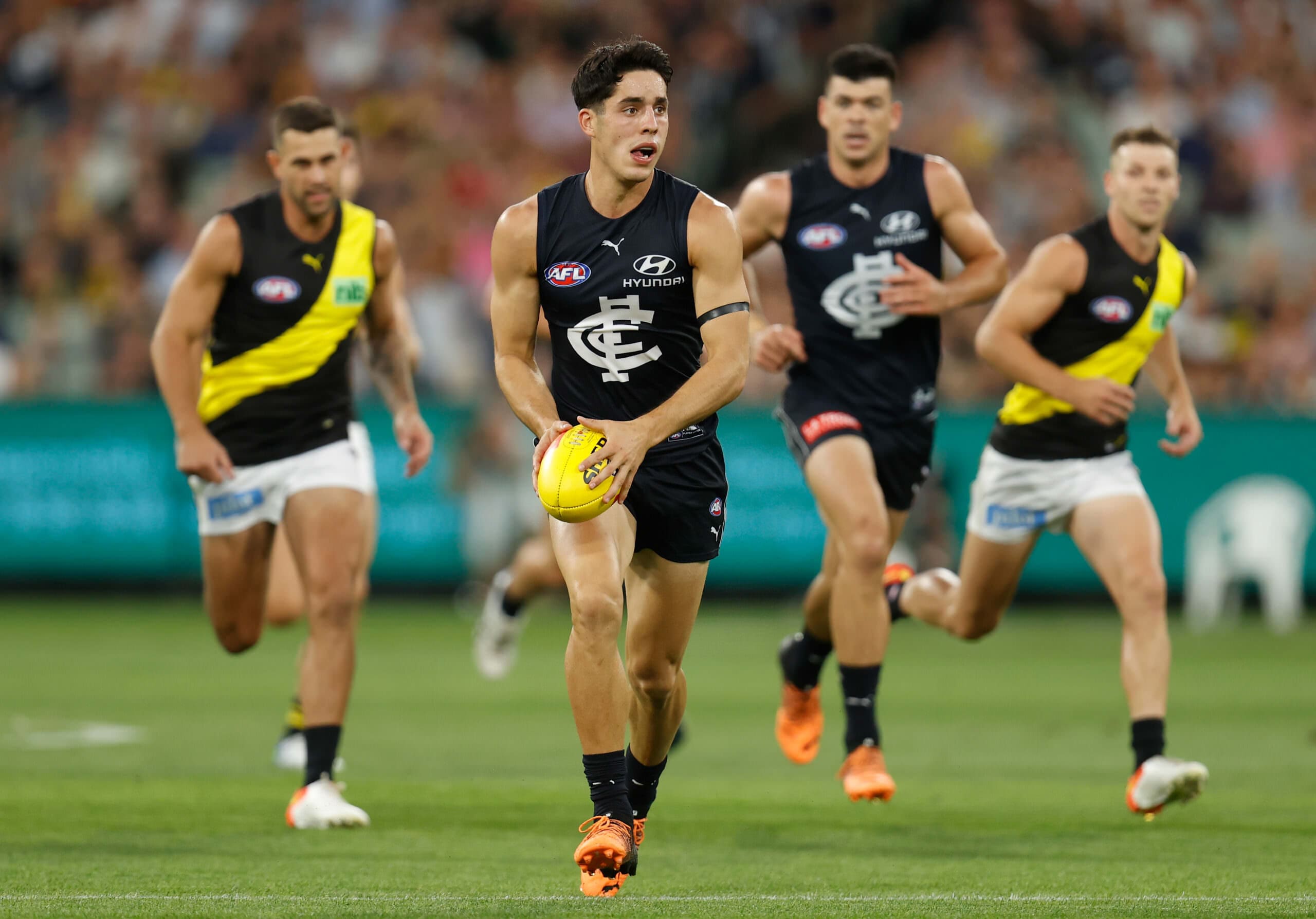 The 2023 AFL fixture is beginning to take shape after the league confirmed a 23-round campaign for next year with the introduction of a 'Magic Round' for Round 5.
That weekend will see all nine games played in South Australia across four days, with to be spread across the state.
The AFL is expected to confirm the opening 15 rounds of fixture as part of its initial release, scrapping the floating fixture model that was utilised to combat the COVID pandemic.
Finals details for Round 16 onwards are likely to be released midway through next year.