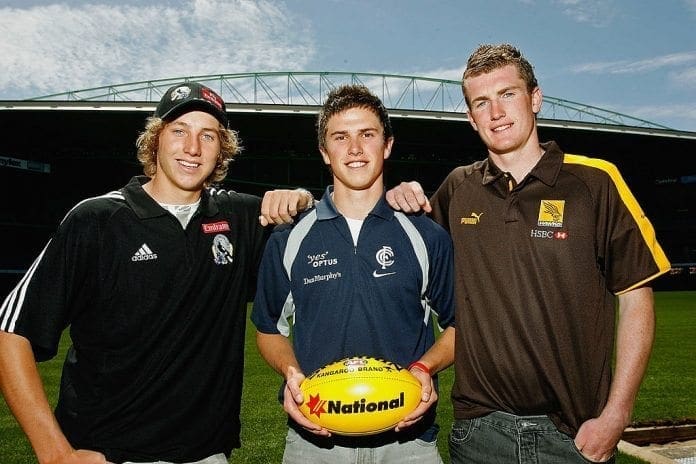 The AFL National Draft is the place where all sides possess the opportunity to completely reshape their futures.
Unsurprisingly, those sides that have drafted the best this century have turned out to be the most successful sides.
Over time, there have been countless stars that have come from the draft and gone on to change the future of their club.
However, more often than not, draftees are no more than role players at best.
Despite having far more good players to choose from, quite often a later pick can turn out to be a better player than a top five or even the No.1 pick.
Such absurdities make one think about how many potential superstars have been overlooked in the draft that ended up working normal jobs.
Take four-time All-Australian Tom Stewart for example, who was overlooked in four successive drafts before finally breaking through, all the while working as a chippie.
In order to observe any trends of such successful late picks, we take a look at some key patterns across the course of the century.
After extensive research and calculations using a points system listed below, many trends have appeared across the numerous AFL drafts with regard to the "lucky" and "unlucky" picks.
Ranking System:
Games (50 games = 5 points, 100=10, 150=15, 200=20, 250=25, 300=30, 350=35)
Best and Fairest (20)
Coleman Medal (50)
All-Australian (30)
Brownlow Medal (100 for 1st, 50 for 2nd and 25 for 3rd)
Norm Smith (100)
We take a look at the picks that have historically been most successful, the picks that have been most consistent and the best bolter picks since the turn of the century.
Most Successful Picks
Despite the common conception that the earlier picks would have the most successful careers, according to our ranking system, Picks 3, 5 and 40 turned out to be the best places a player could be drafted.
Headlining Pick 3 are superstars Chris Judd and Dustin Martin, who have both won everything a midfielder could possibly win across their dominant careers.
The two of them significantly boost the average of the third pick which stands at a ridiculous 83 points.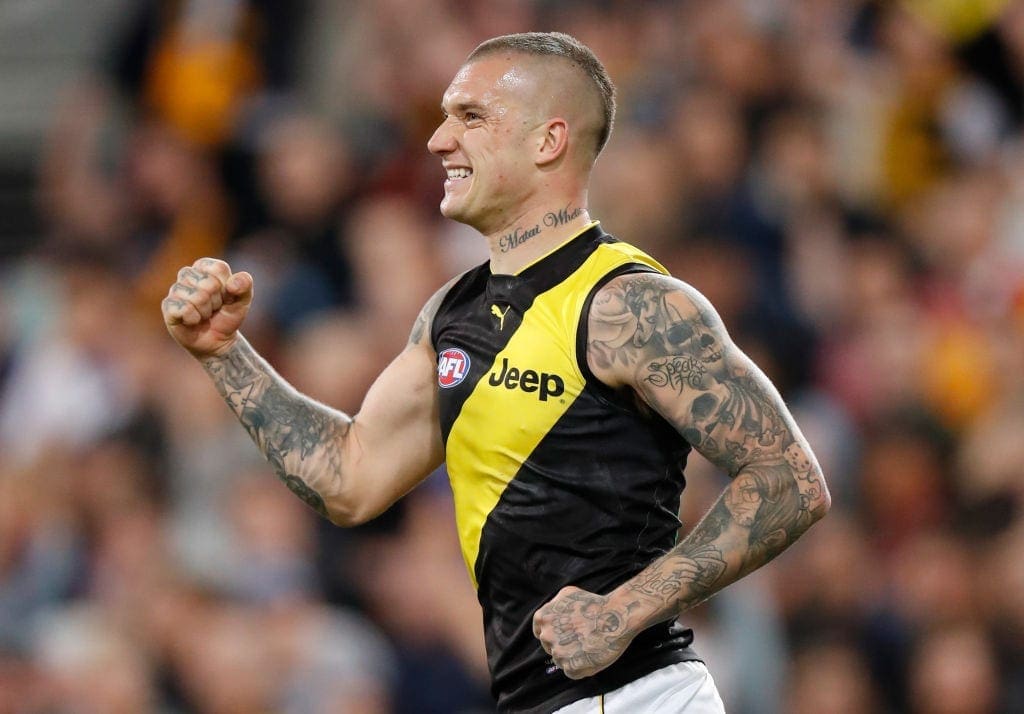 Pick 5 has a greater host of stars than Pick 3, however, the average sits slightly lower due to the number of players who have played little to no games at this pick.
The most notable players taken at Pick 5 include club legends Buddy Franklin and Scott Pendlebury, with Travis Boak and Jarrad McVeigh also scoring heavily.
However, by far the most eye-catching of all the most successful picks is Pick 40, which has a whopping average of close to 67 points.
Sitting at the back end of the second round, Pick 40 has seen superstars such as Gary Ablett Jr, Matthew Lappin, Michael O'Loughlin, Jobe Watson, Josh P. Kennedy, Luke Parker and the aforementioned Tom Stewart.
In hindsight, all of these players would have been taken in the top 10 in a heartbeat and yet were overlooked by almost every club once or even twice.
The 40th pick in the draft doesn't exactly seem like the type of place you would find a superstar but for one reason or another 38% of players taken here this century ended up becoming club legends.
Interestingly, three of these eight players were taken as father-son options.
As expected with such a low draft pick, there are numerous players who scored less than 10 points, in turn reducing the total score of Pick 40.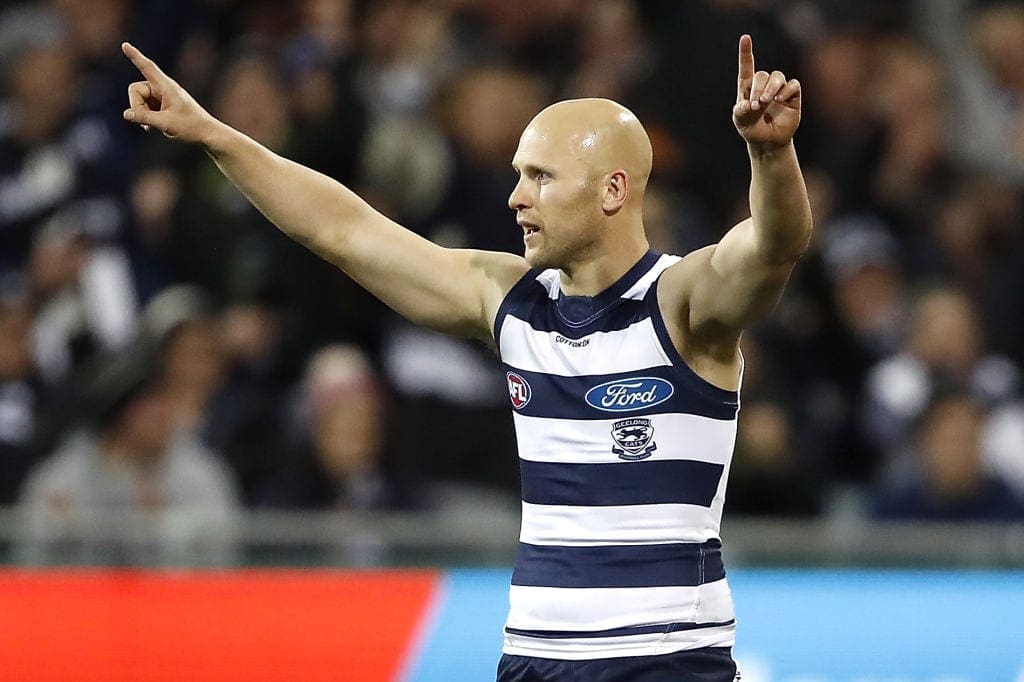 Most Disappointing Picks
Whilst the draft can be a spot where teams can find gold, ultimately, many players fail to live up to the hype that comes with being a high draft pick.
With a humiliating average of a tick over 10, there is no doubt that Pick 6 has been the 'unlucky' pick over the course of this century.
In fact, outside of Bulldogs ball magnet Jack Macrae who collected 100 total points, no player has received more than 17 points.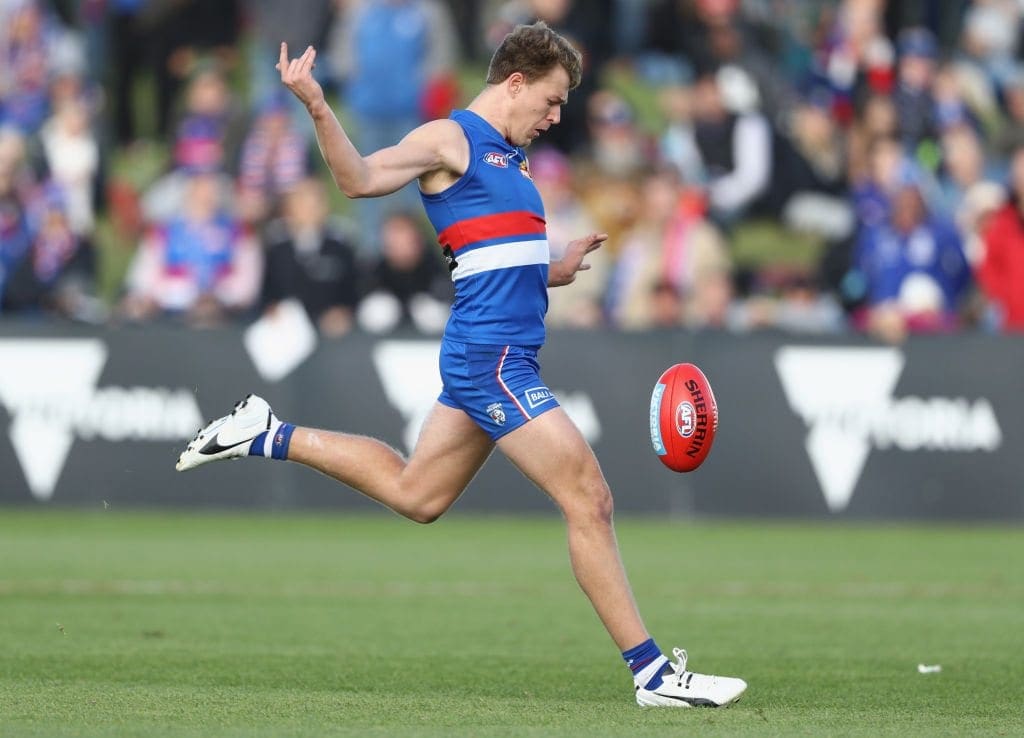 As most of the focus of the footballing world is generally on the top five picks, players taken with the sixth pick can generally perform poorly without receiving too much criticism.
Whilst nowhere near as disappointing as Pick 6, Pick 15 has historically been one of the worst picks.
Despite the reasonable consistency of those taken with the late first-round pick, no players here have gone on to have great careers.
With the biggest standout players being Robbie Tarrant and Travis Varcoe, clubs have struggled to find any genuine stars at this point in the draft.
Most Consistent Picks
It is extremely difficult to judge the most consistent players due to the sheer amount of players who have played little to no games in the AFL.
However, in order to adjudicate the most consistent picks, we have decided that the pick with the most players with 10 points or more shall be considered the most consistent.
Also, as it is either impossible or very difficult to make it to 10 points after just five years, we have only included those players selected before the 2017 draft.
It will come as no surprise to many that the most consistent draft picks based on our criteria were deemed to be the three top picks in the draft.
However, supporting our view that the best picks are taken with Pick 3, the third pick was far and away the most consistent pick for players to reach 10 points on our ranking system with no players dropping below 10.
Meanwhile, three first picks were seen to receive under 10 points on our ranking system as the first overall pick; Jon Patton, Tom Boyd and Paddy McCartin.
Pick 2 saw four players fall under 10 points with Scott Gumbleton, Jack Trengove, Harley Bennell and Josh Schache all failing to make the cut.
Best Bolter Picks
As aforementioned, Pick 40 is the benchmark when it comes to bolter picks, and so, top this list.
However, looking outside of it, Pick 58 has produced some huge surprises this century.
Standing head and shoulders above the others taken this late in the draft are Dane Swan and Lachie Neale; both Brownlow Medallists who were perhaps unlucky to collect another of football's most precious individual award.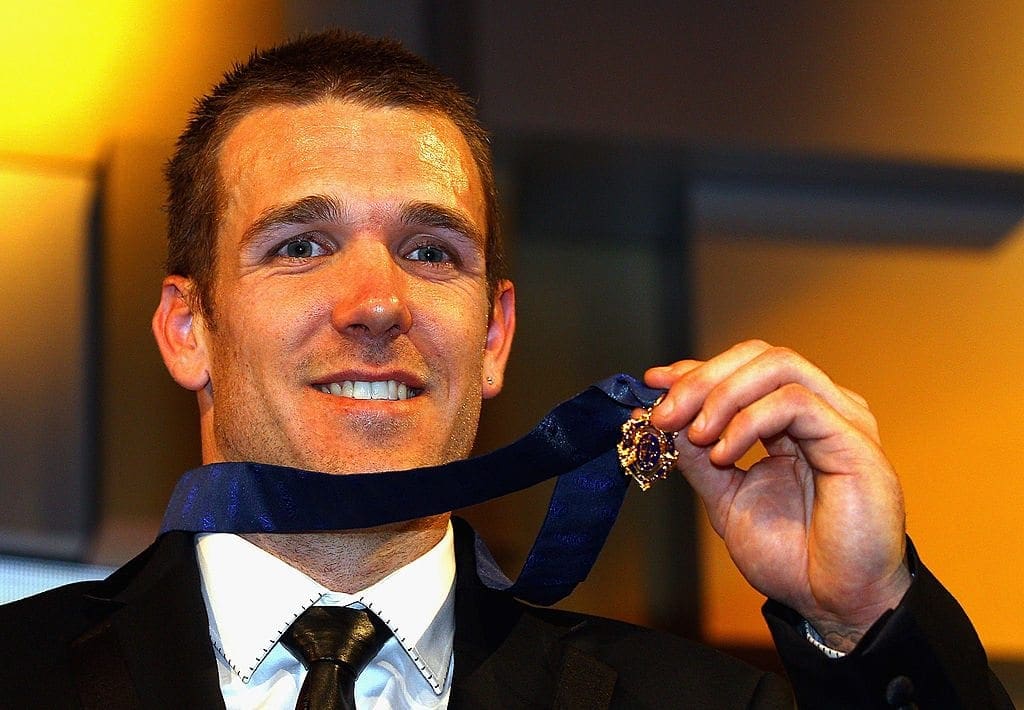 Outside of these two, however, there has been a lack of talent discovered at Pick 58 with no other player receiving over 20 points.
Excluding Picks 40 and 58, no other pick past the first round has produced any more than one superstar.