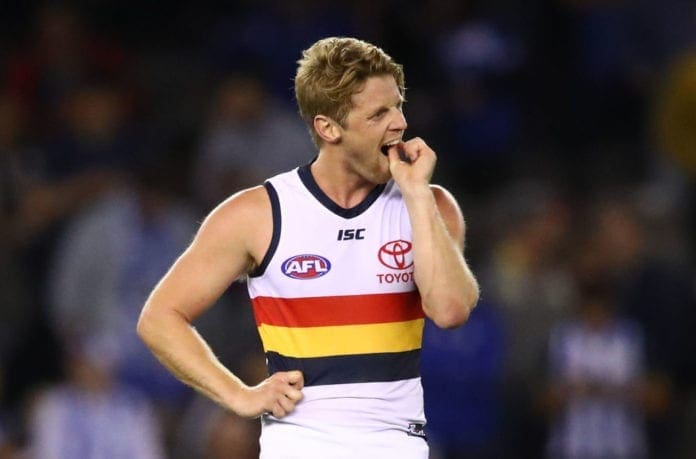 Triple M's Nathan Brown has looked at the top six clubs and given his say on which players are the most valuable for each side.
Brown believes Collingwood, West Coast, Adelaide, GWS, Richmond and Geelong are the best six sides in the league at the moment, although admits if certain players went down for each team, they wouldn't be premiership contenders anymore.
Brodie Grundy, Jeremy McGovern, Rory Sloane and Jeremy Cameron were named as the most valuable men for their sides, although Brown couldn't find a chink in the armour of either the Tigers or Cats.
Here are Brown's thoughts on all six clubs, as shared on the Rush Hour on Wednesday.
Collingwood - Brodie Grundy
"If they lost him, I reckon that would cause a big dent. I know they can say Mason Cox can go in the middle, but not to the extent that he can give his midfielders first use."
West Coast - Jeremy McGovern
"He's the number one intercept player, and number one for scores from those intercepts - I just think there's no player in the competition bar Alex Rance does what he does."
Adelaide - Rory Sloane
"I think they need leadership more than any other club, on-field leadership and hard leadership, and when he plays well Adelaide normally win."
GWS - Jeremy Cameron
"I think with GWS there's still an opportunity. 30 goals, [which is] 28% of GWS' scores this year. They kicked five last week and he kicked zero, so when he doesn't fire, I don't think they can kick a winning score. (Jeremy) Finlayson has kicked 16 goals, but if he gets the best defender when Cameron's not there, I don't think he can get the job done."
Richmond and Geelong
"The last two - Richmond and Geelong - I don't think they've got a player they can lose that will affect them at the moment. I think those two clubs at the moment - because Richmond has already lost Alex Rance - and it doesn't matter who they get at the moment, they get the job done.
"Geelong, they can have anybody out of that side at the moment and get the job done. The only two clubs Richmond don't want to play in the finals is Collingwood or West Coast."