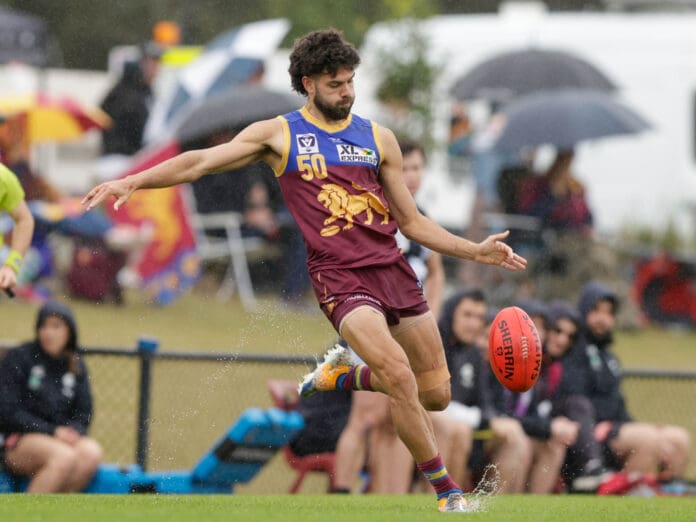 Brisbane is set to add another father-son prospect to their list this off-season, with Darryl McDowell-White Jnr to be signed as a Category B Rookie.
As McDowell-White spent three years out of football while pursuing a basketball career, he is now eligible to sign directly with the Lions.
The 25-year-old's father, Darryl White, played in three Lions premierships and 268 games for the club. Darryl Snr designed Brisbane's indigenous guernsey this year, with his son McDowell-White in attendance to assist with the presentation.
According to AFL.com.au, McDowell-White will land with the Lions as their third father-son selection.
McDowell-White trained with Brisbane through the season, while also featuring in four VFL games and kicking two goals in a semi-final against Carlton.
The Lions are looking to make bids for likely No.1 Pick Will Ashcroft and Jaspa Fletcher, who are both eligible as Father-Son picks.
Both players could fall within the first round, but are well worth the price for the premiership-contending Lions.
McDowell-White's brother William plays for the New Zealand Breakers in the NBL, also standing out with a strong performance in the 2022 Asia Cup for Australia.