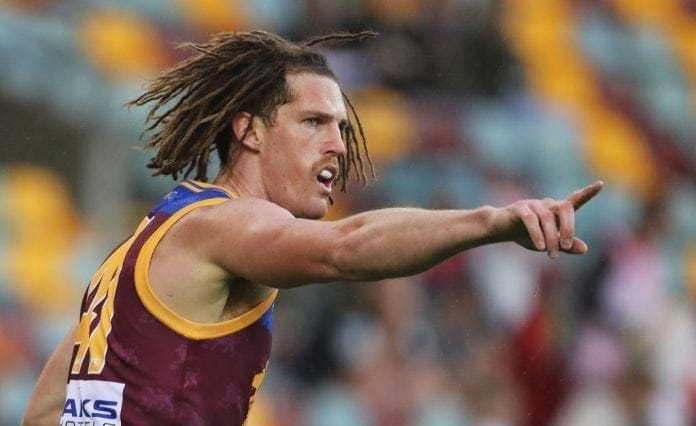 Brisbane have delisted five players for next season, including The Recruit star Matt Eagles.
Sam Skinner, Toby Wooller, Jacob Allison and Corey Lyons join Eagles in not being given contracts for the 2021 season.
The quintet's departure follows veteran Allen Christensen's decision to retire on Wednesday.
Lions general manager of football David Noble thanked the departing players for their time with the club.
"When we inform players they are not remaining with the club, it is difficult, when it is quality young men that have worked hard to improve and added to your culture and environment it is even more difficult," he said.
"We wish all our departing players, their partners and their families good wishes and thank them sincerely for their efforts."