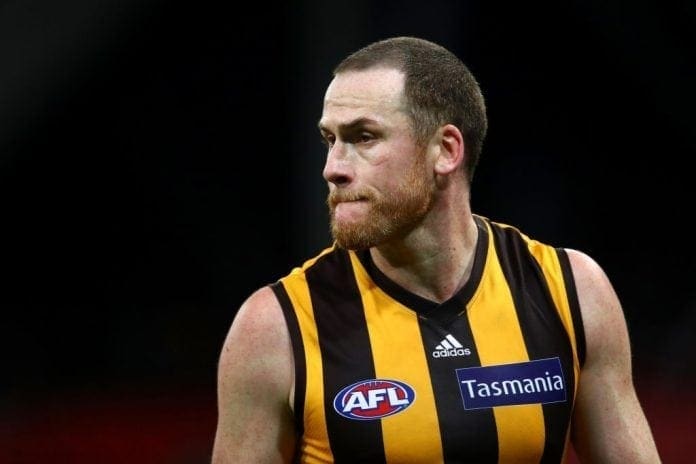 Hawthorn forward Jarryd Roughead will step down as captain of the club for the 2019 season, in what is likely to be his final year at the Hawks.
Roughead will hand over the captaincy after two years in the top job.
"It's been an honour and privilege to captain the club for the past two years, but I feel it's in the best interests of myself and the club to hand over the reins," Roughead told hawthornfc.com.au.
"Being captain is a big responsibility and I think the best thing for the team right now is that I focus on my own game and getting the best out of myself on the field.
"Of course, I'll still be around to support whoever fills the role next, but I think the club is ready for a new player to lead.
"This is one of the youngest groups I've been a part of in my time at the Hawks and I think it's vital that we allow a new wave of leaders to emerge, particularly while some of us more mature heads are still around to guide them.
"We have so many young guys who have stepped up in a leadership capacity over the past couple of seasons and I have no doubt that the future is in great hands."
Issac Smith and Liam Shiels were the Hawks' vice-captains for the 2018 season, meaning they'll likely be in consideration to be elevated to club captain next season.