Collingwood veteran Chris Mayne has announced he will retire from the game at season's end.
Mayne, 32, joined the Magpies ahead of the 2017 season, and has played 73 games in the black and white across five seasons.
The Collingwood defender crossed over from Fremantle as a crafty small forward and soon thrived down back for the Magpies in a rejuvenated role.
Mayne played 172 games for the Dockers after making his AFL debut with the Western Australian side in 2008.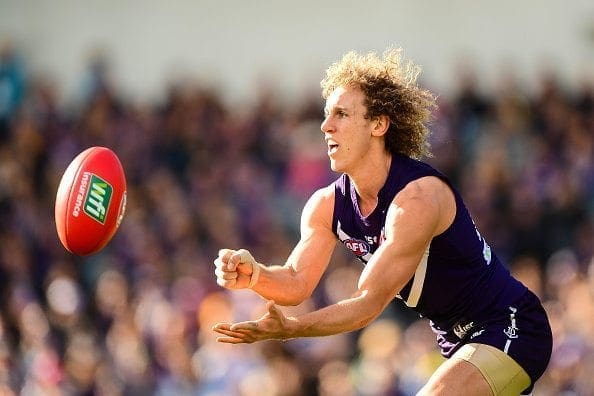 The Perth product has booted 207 goals between his spells with the Dockers and Magpies.
In his announcement to call-time on his career, Mayne said that it is a tough decision to make, yet the timing is right for him to hang up the boots.
"The time is right, personally and professionally," Mayne said.
"From a family perspective, Britt and I have two young children and we want them to settle and share more time with our families in Perth. From a football perspective, I don't feel that I can squeeze much more out of myself.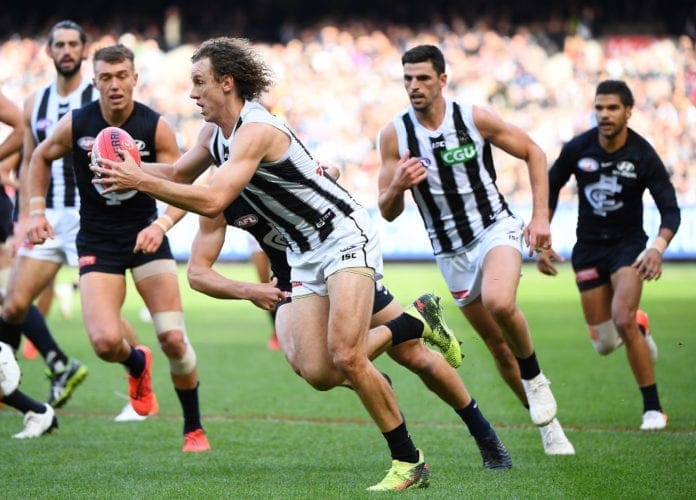 "I still love the game and want to continue trying to get a kick at some level next year but at the highest level I recognise it's getting tougher, not easier.
"We all know the last match is coming. I didn't want to be caught short or unprepared. I hope that I can pass on my experiences as a player, at two wonderful clubs, in some fashion. As I said, I still love the game."