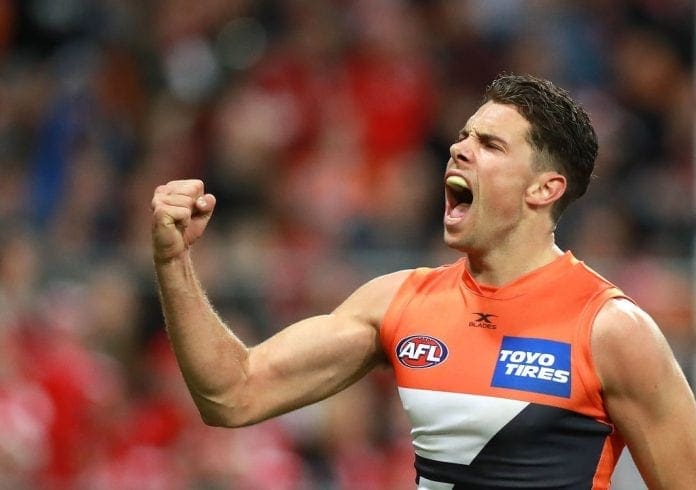 Greater Western Sydney superstar Josh Kelly has re-signed with the Giants, triggering an eight-year extension to remain at the club.
Kelly will turn down rival offers and remain in the Harbour City until the end of the 2029 season, a deal worth close to $8 million.
The deal will now make Kelly a Giant until the end of his career, where he will now add to his 151 games in the orange and charcoal.
The retention of Kelly, a 2017 All-Australian and midfield star, is a major coup for the Giants, who have lost several high-profile talents across their rise in the AFL.
"I couldn't be happier to commit my future to the GIANTS as I see big things coming for the club," said Kelly, via a club statement.
"I've been a GIANT since being drafted in 2013 and after weighing everything up, just can't wait to continue building on what we have here at the GIANTS.
"The club has grown considerably since I've arrived. We've got a strong track record of playing finals football and I believe the best is yet to come for the GIANTS.
"I can't wait for what lies ahead for this team and the club."