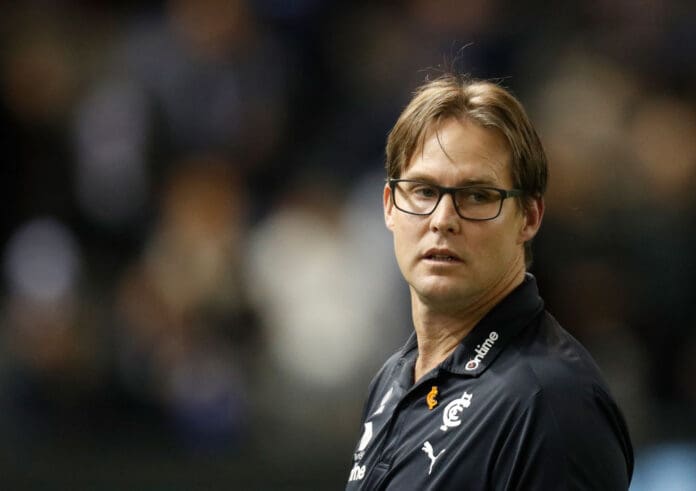 David Teague has reportedly been sacked as Carlton coach this morning.
Carlton President Luke Sayers confirmed the news in an email to members that came hours after the decision had been reported by media.
David Teague has been sacked @FOXFOOTY

— Tom Morris (@tommorris32) August 25, 2021
"We are now able to confirm that after taking sufficient time to process the information from the review," the email read.
"The decision has been made to part ways with Senior Coach David Teague, while assistant coach Dale Amos has also been informed he will not be offered a new contract.
"After reviewing and considering the findings, following the conclusion of our season we provided the opportunity for our senior leaders within the football department to provide feedback on the contents of the review.
"Having met today it was made clear that in order for us to achieve our objective, changes to the coaching personnel were required, including the Senior Coach position.
Teague had been in the role since mid-way through 2019 and had just under a 50% record as Carlton coach. However, it was expected from within the four walls of Carlton that they would play finals this year.
Carlton's failure to defend runs of goals against as well as a clear lack of defensive structure was made all the more detrimental with the club falling from 4th in clearances in 2019 and 2020 to 16th in 2021.
Teague's coaching record has been on the decline year-by-year though with this season ultimately proving incredibly disappointing. The Blues have had countless injuries and both the last two seasons have been COVID affected.
However, the Carton board and fans had been expecting a lot better aboard the Teague train.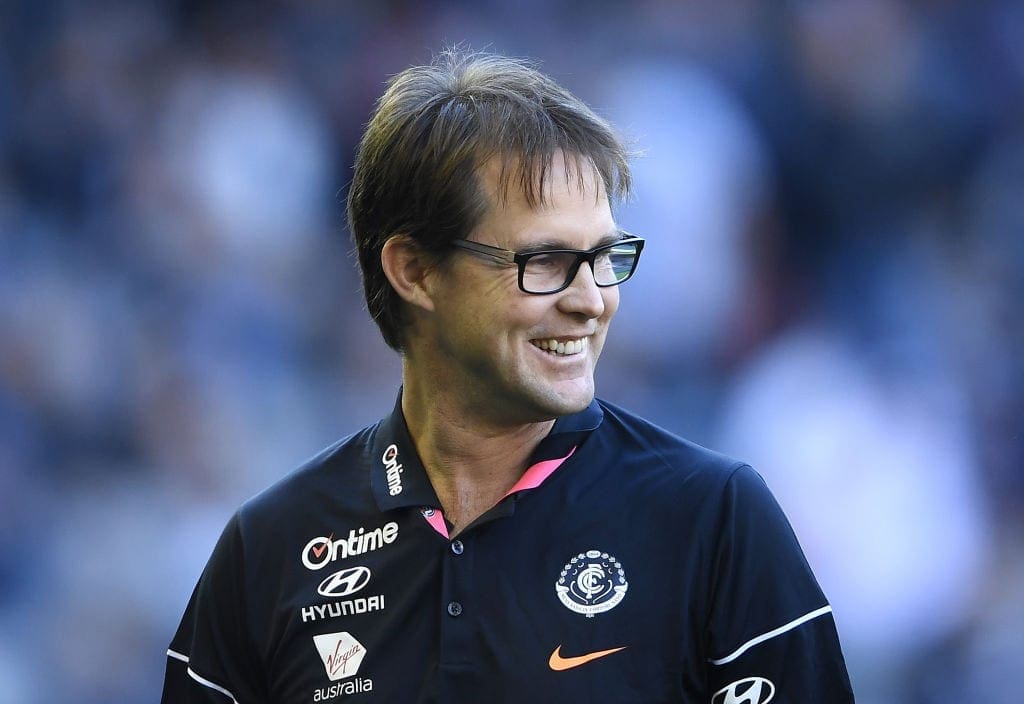 Pressure had been mounting on David Teague after Carlton's very poor 2021, with the board taking the last few weeks to weigh up the findings of an external review called for in the middle of the season.
The review saw all eyes on the Blues and a running commentary on the future of Teague who called for more support from board level after the Blues Round 23 loss to GWS.
With his future undecided, Teague ran exit interviews with Carlton players which seemed a little counter-productive considering the likelihood he would depart in coming days.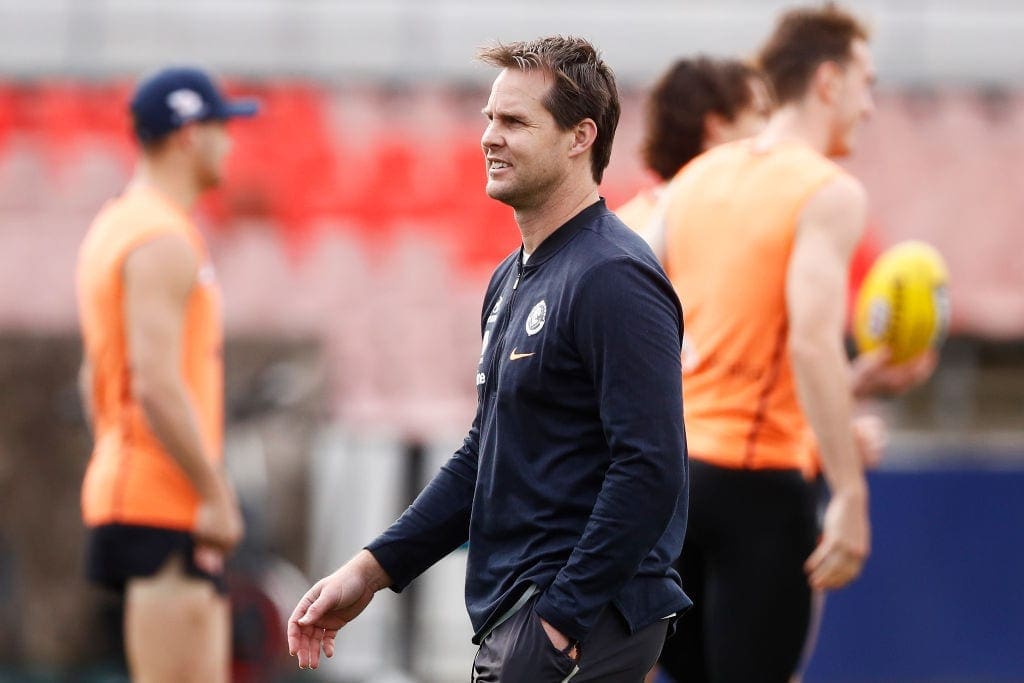 Ross Lyon now looks set to be the man to take over Carlton for 2022 and beyond with the former Saints and Dockers coach admitting the fire was still burning and that he had a desire to lift a premiership cup.
Teague still had a year to run on his current deal meaning the Blues will need to pay out the former coach as part of their soft cap for next year.
Carlton are expected to release summary findings of the review in coming days.