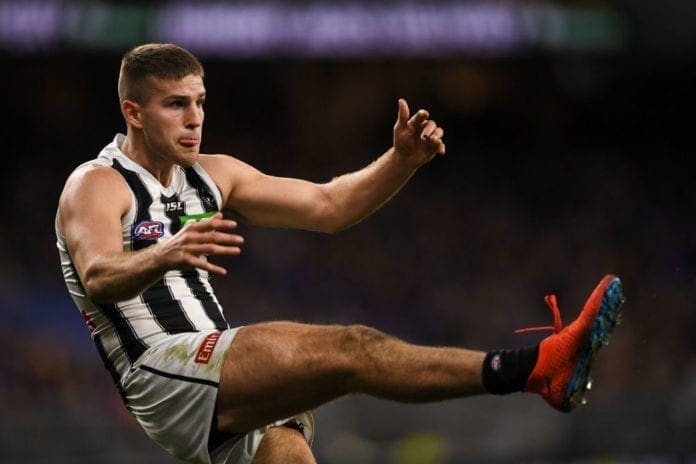 Collingwood duo Brayden Sier and Will Kelly have both re-signed with the club for a further two seasons.
Sier's new deal will tie him to the club until the end of 2021, having played 18 matches for the club after getting selected with Pick 32 in the 2015 national draft.
Kelly has extended his stay until the end of 2022 after getting picked up as a father-son selection in the 2018 national draft.
Collingwood list boss Ned Guy was pleased to see the pair recommit.
"We've seen some really positive signs from Brayden over the past couple of years and as he continues to grow and develop, he can play an important role in our midfield going forward," Guy said.
"Will has joined the club and applied himself with upmost dedication and focus as he works on getting his body right to get back on the field, hopefully it won't be long until our supporters can see what he's capable of.
"Brayden and Will have plenty of potential and we look forward to watching them grow in the black and white stripes over the next few years."