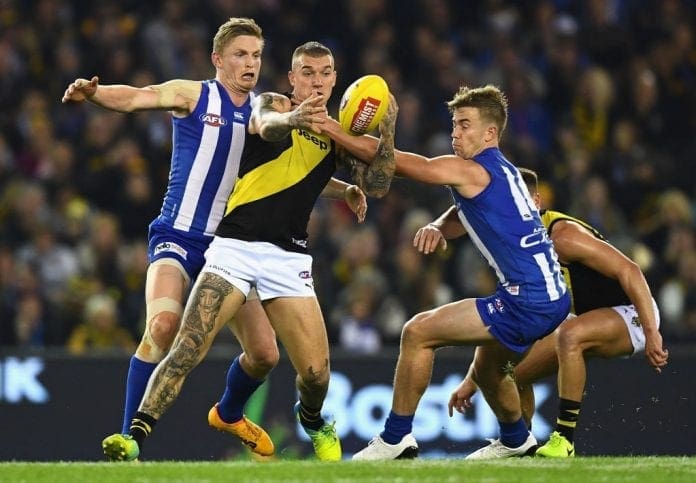 On Wednesday night's episode of The Front Bar on Channel Seven, former North Melbourne coach Brad Scott revealed how close the Kangaroos came to acquiring Richmond superstar Dustin Martin.
During 2017, Martin was offered huge money by North Melbourne in a bid to lure the superstar to Arden Street, reportedly tabling a massive seven-year, $10.5 million deal.
The Adelaide Crows were also heavily interested in Martin, and were set to offer an estimated a 5-year, $6 million deal for the Tigers star.
Ultimately though, on the eve of the Tigers' 2017 finals campaign, Martin signed a seven-year deal reportedly worth around $1.2m to $1.3m to remain at Punt Road, sacrificing up to $2 million to remain at the club.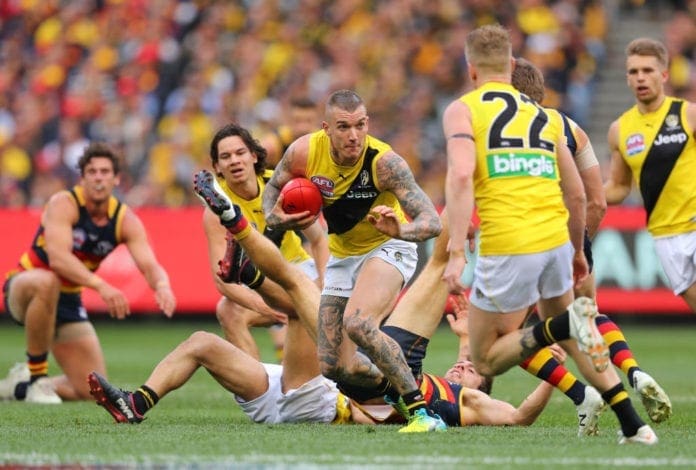 Speaking about the possibility of it happening, Scott revealed there was a genuine chance that Martin could have joined the Kangaroos when asked on The Front Bar. 
"Yeah it was." Scott said
"A lot has clearly transpired from 2017. At the start of 2017, Dustin was probably a little unsettled. Richmond weren't going as well as they would have liked.
"We made a conscious decision to free up a lot of money in the salary cap and wanted a really quick rebuild after a couple of preliminary finals, and so we went really hard at Dustin and it stretched out over the whole year and I would have said that half-way through the year, it was looking really positive."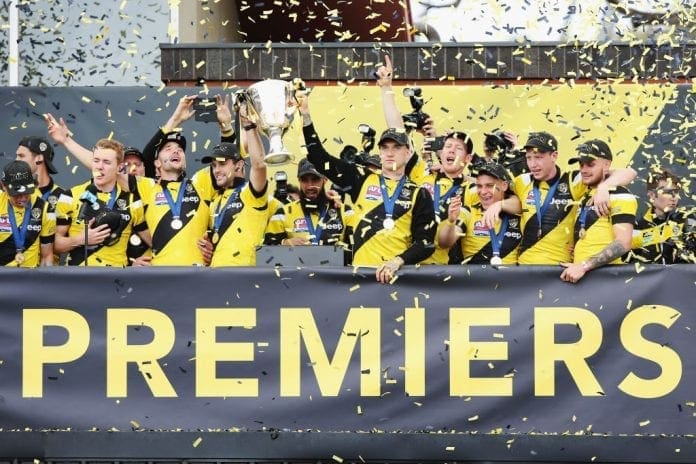 Scott added that Richmond playing well as the year progressed meant the chances of luring Dusty got slimmer and slimmer.
"But Richmond kept playing well, and they got better and better and better and the more games they won, the more unlikely it got." Scott added.
"Suffice to say and Dustin only knows this himself, but I would suggest that if Richmond didn't go so well and win that premiership, he was a very good chance at going to North."
Since 2017, Richmond have won three of the last four premierships, while North Melbourne have seen a steady decline in each season.
How much that could have changed the landscape of the AFL if Dusty had gone to North Melbourne. Hindsight is wonderful, isn't it?