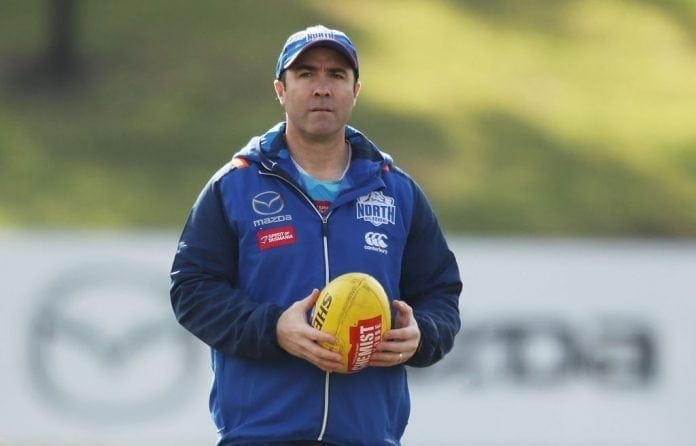 Veteran AFL journalist Caroline Wilson has turned heads by claiming Brad Scott is in the box seat for Carlton's vacant senior coaching position.
Speaking on Channel 9's Footy Classified on Wednesday night, Wilson stated that while Scott has not yet been formally interviewed by the Blues, he is the front-runner for the vacant coaching position at Ikon Park.
"What is clear now is that Brad Scott holds the key to the Carlton coaching position", Wilson said.
"What is clear now is that Brad Scott holds the key to the Carlton coaching position."

Caroline Wilson says the former North Melbourne coach is being forced to choose behind #9FootyClassified | Watch @channel9 pic.twitter.com/27dYSk0Rpn

— Footy on Nine (@FootyonNine) September 8, 2021
"Brad Scott has not been interviewed formally for the Carlton coaching job, but I understand is strongly considering throwing his hat into the ring.
"We revealed last week [on Footy Classified] that he had been contacted by Brad Lloyd, the head of football at the Carlton Football Club, to throw himself into that process."
It has also circulated that Scott, who coached North Melbourne from 2010-2019, is seriously in the running for the AFL's vacant football operations position, which was previously occupied by Steve Hocking.
That role has been vacant for some time now but Scott has been linked with ever since Hocking departed.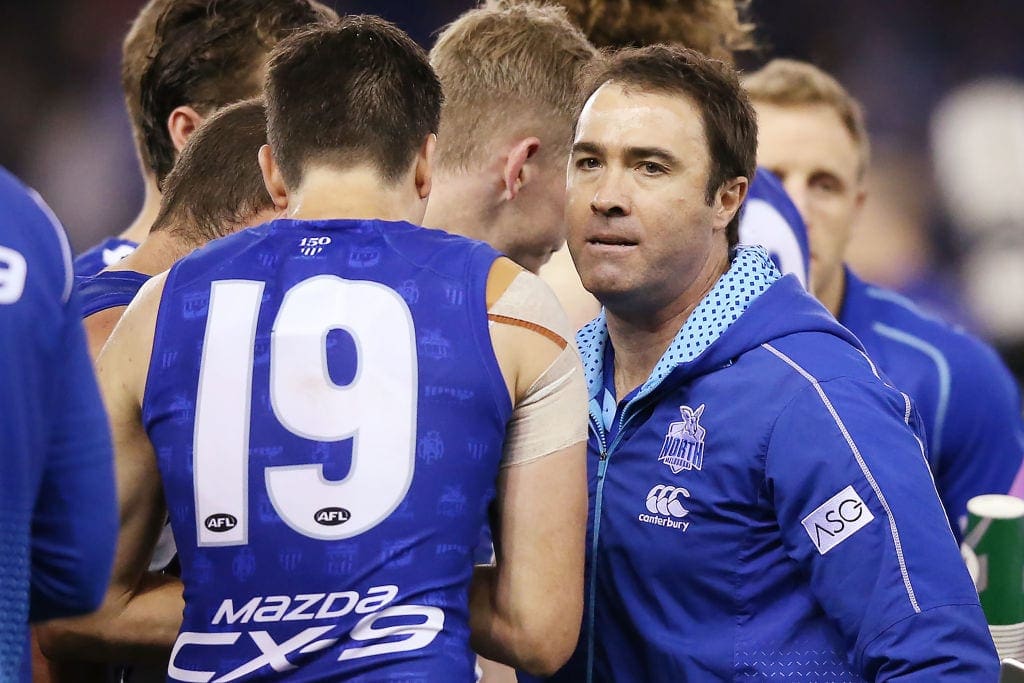 "My belief is that Brad Scott is weighing up whether to hold on and throw his hat completely into the AFL ring for the football operations job to replace Steve Hocking," said Wilson.
"I don't think [the AFL] have encouraged Scott to go for the Carlton job, not by any means, because they're interested in Brad Scott.
"I think Carlton are keen on Brad Scott. Look, I'm a Brad Scott fan, I think he'd be great for the Carlton Football Club".
Scott coached North Melbourne for 211 games, including two preliminary final appearances in 2014 and 2015, respectively.
Ross Lyon, a previous candidate for the Blues job opening, also spoke on Footy Classified on Wednesday about his decision last week to pull out of the running for the head job.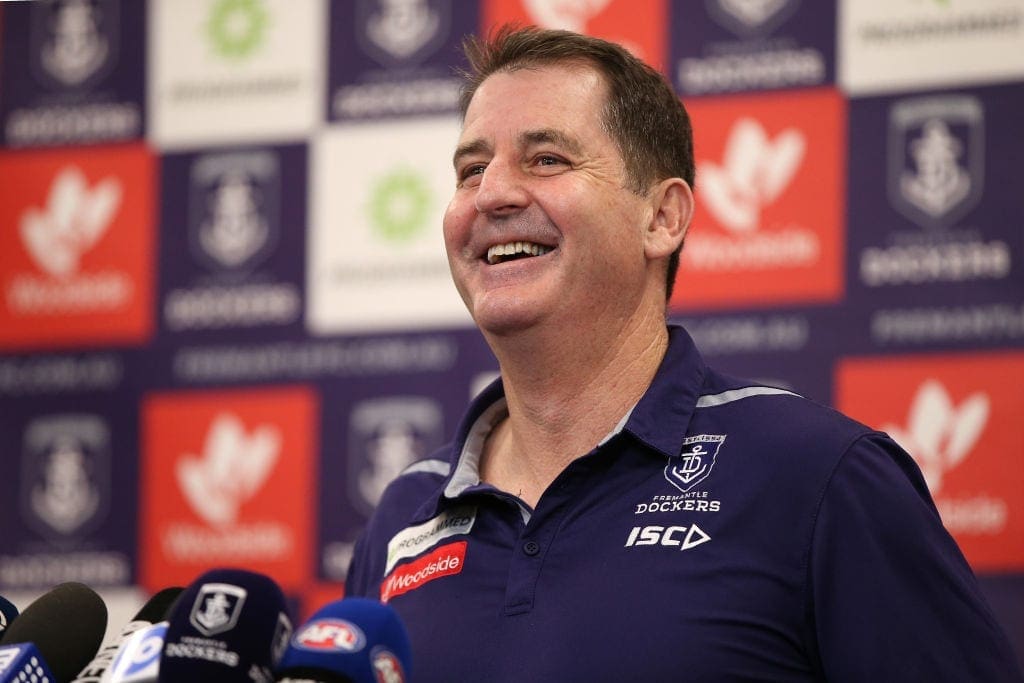 "I asked Luke [Sayers] previously, I think the day before, for clarity on the subcommittee and the process", he said.
"Then I woke up [the next day], and as I said to Luke, I reflected on all the conversations and what was happening in the media and I said, 'I'm out', which took Luke by surprise, but that's fine. I said, 'Mate, no regrets I wish you all the best'.
Lyon told the Footy Classified panel he had no regrets about his decision to pull out.
"I certainly have no regrets on anything," he said. "It was interesting being back in the arena in a sense for a brief period."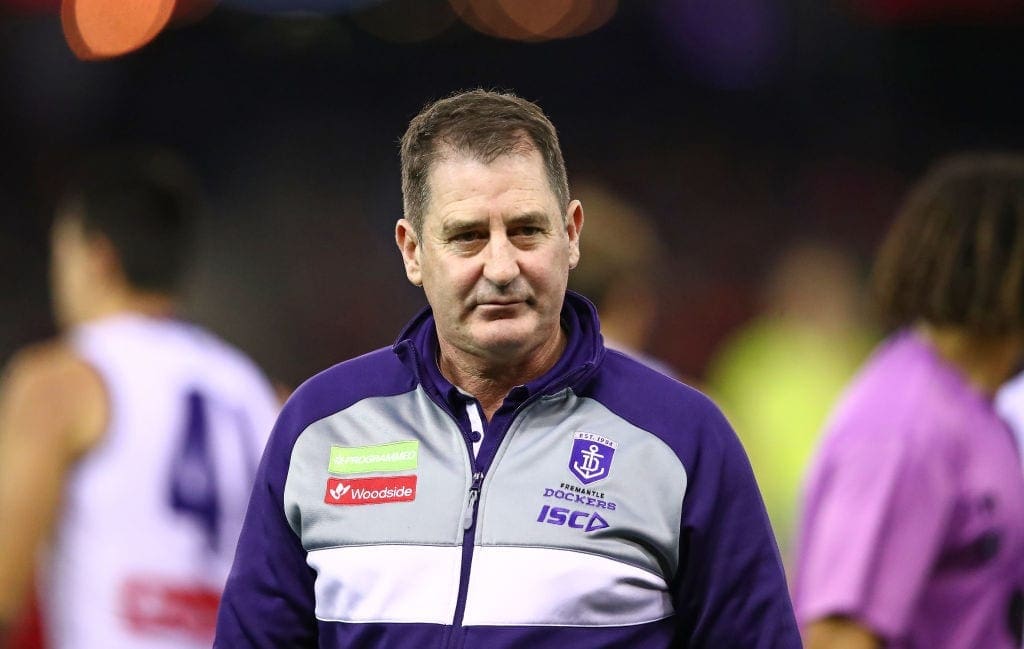 "I knew when I put my hand up what would be coming over the fence. There's a lot of noise and everyone's got an opinion.
"All the media commentary about my ego was stroked and I didn't want to go through a process, none of that is completely accurate.
"But I'll take what I know with me and just leave it at that. I made no assumptions and there were no promises made."