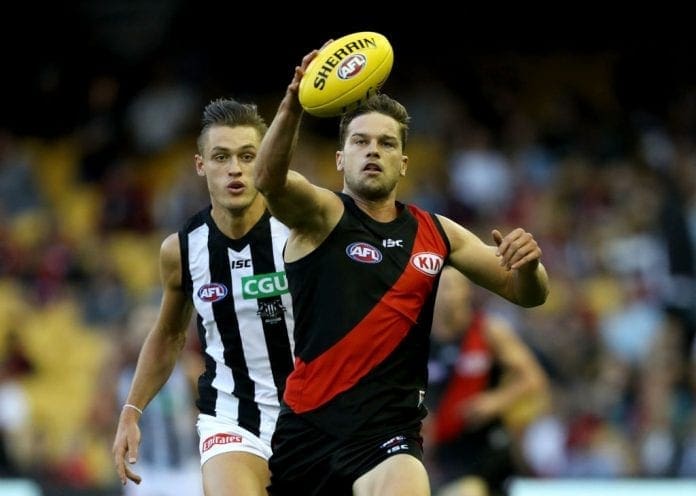 Essendon defender Patrick Ambrose will seek the opinion of specialists after suffering a foot injury in the club's scratch match against Carlton on Saturday.
In a statement on the club's website, Essendon head of medical services David Rundle says the 28-year-old suffered a Lisfranc injury, which is a sprain to his right foot.
"He's currently in a boot and on crutches and we have more scans to investigate this further. We'll get the opinions of specialists, so the prognosis remains unknown but it's likely he'll have a period of unloading to allow those ligaments to heal."
Utility Tom Cutler was a late withdrawal against the Blues and is now likely to miss two to three weeks with a low-grade calf strain.
"Tom sustained a low-grade calf strain in our session on Thursday and was deemed unfit to play on Saturday night," Rundle said.
"He's just commenced the early stages of his calf rehab and will potentially run towards the end of the week, or early next week."
Rundle also gave an update on injured skipper Dyson Heppell, who underwent surgery for an ankle injury last week.
"Dyson is coming along really well. He's wearing a boot and can partially weight-bear in the boot, and he's able to remove the boot to do some gentle range of motion exercises," he said.
"He will be wearing that boot for another three weeks or so before he progresses from there."
Injury prone forward Joe Daniher has also been given an update by Rundle, with him slowly recovering from groin issues.
"Joe is making steady progress. He's building up his running loads and integrating back into more football training now. He'll be ready when he and Joe himself feel he is ready to play week in and week out."