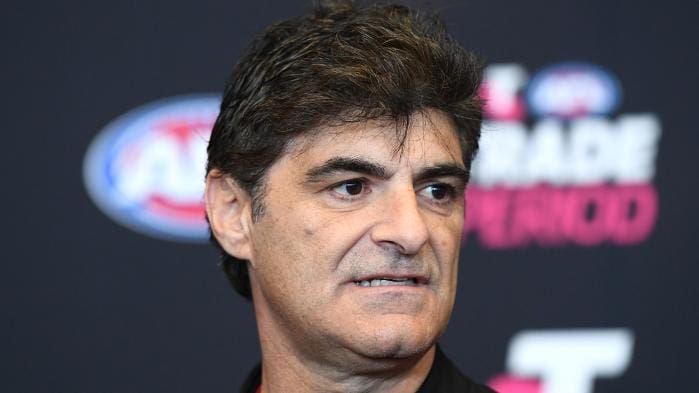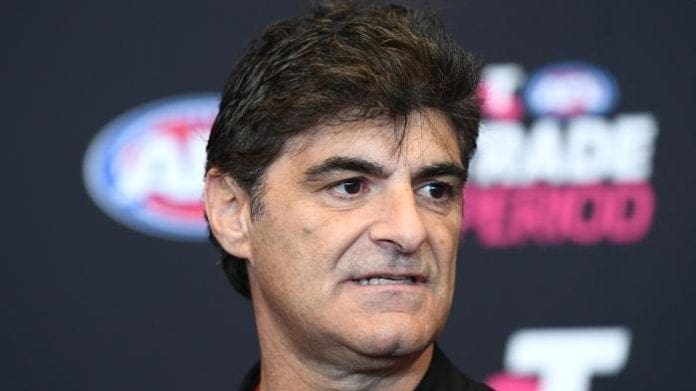 Essendon are "open" to shuffling draft selections early into the second night of the 2022 AFL Draft after staving off "compelling" offers for their first-round pick.
Bombers list boss Adrian Dodoro has described Essendon's discussions with other clubs over Pick 4 (eventual 5) in the draft as "genuine", with the club turning down multiple future selections as clubs like Melbourne and the Western Bulldogs circled.
Dodoro and his team will now use tomorrow to discuss their next steps, either opting to hold onto Pick 25 or moving on the selection to reshape their draft hand.
The Bombers will be wary of a potential bid for father-son prospect Alwyn Davey Jr. early into the second round, giving Dodoro some consideration to enter trade discussions with other clubs.
"We're open," Dodoro said on the club's position heading into the second night of the draft.
"We'll just sit back and wait to see what happens.
"We've got three or four picks until our next pick. So yeah, we certainly think that we'll have another successful night."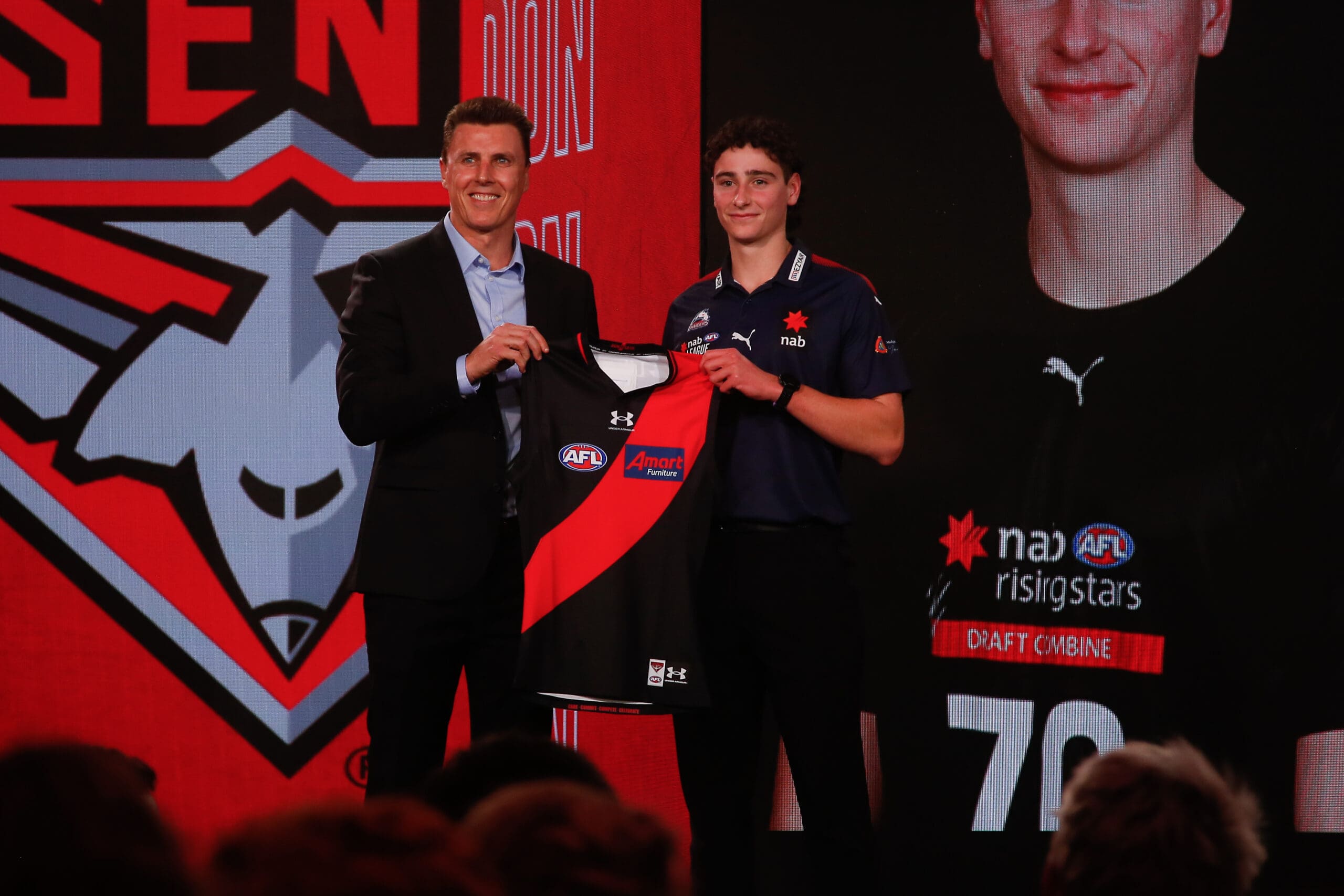 Essendon would claim Oakleigh Chargers midfielder Elijah Tsatas with Pick 5 on Monday night, adding to their already impressive midfield ensemble of Zach Merrett, Darcy Parish, Jake Stringer, Jye Caldwell, Nic Martin and Archie Perkins.
Choosing to move on Tsatas over tempting rival offers wasn't an easy decision for the Bombers to make, but it was the "right call".
"We were genuinely looking at the offers that were coming in," Dodoro added.
"But at the end of the day they weren't compelling enough for the player that we wanted.
"So we're happy we made the right call.
"A couple of hours before the draft we just thought that's [we'd] put it to bed. And I think we've made the right call.
"There were some future picks that were later in the draft. So we would have lost a really good player to accept later picks in the draft for next year.
"I think the industry knew that we were sincere about listening to offers. We were able to create a bit of competition for picks and put a bit of interest in the night."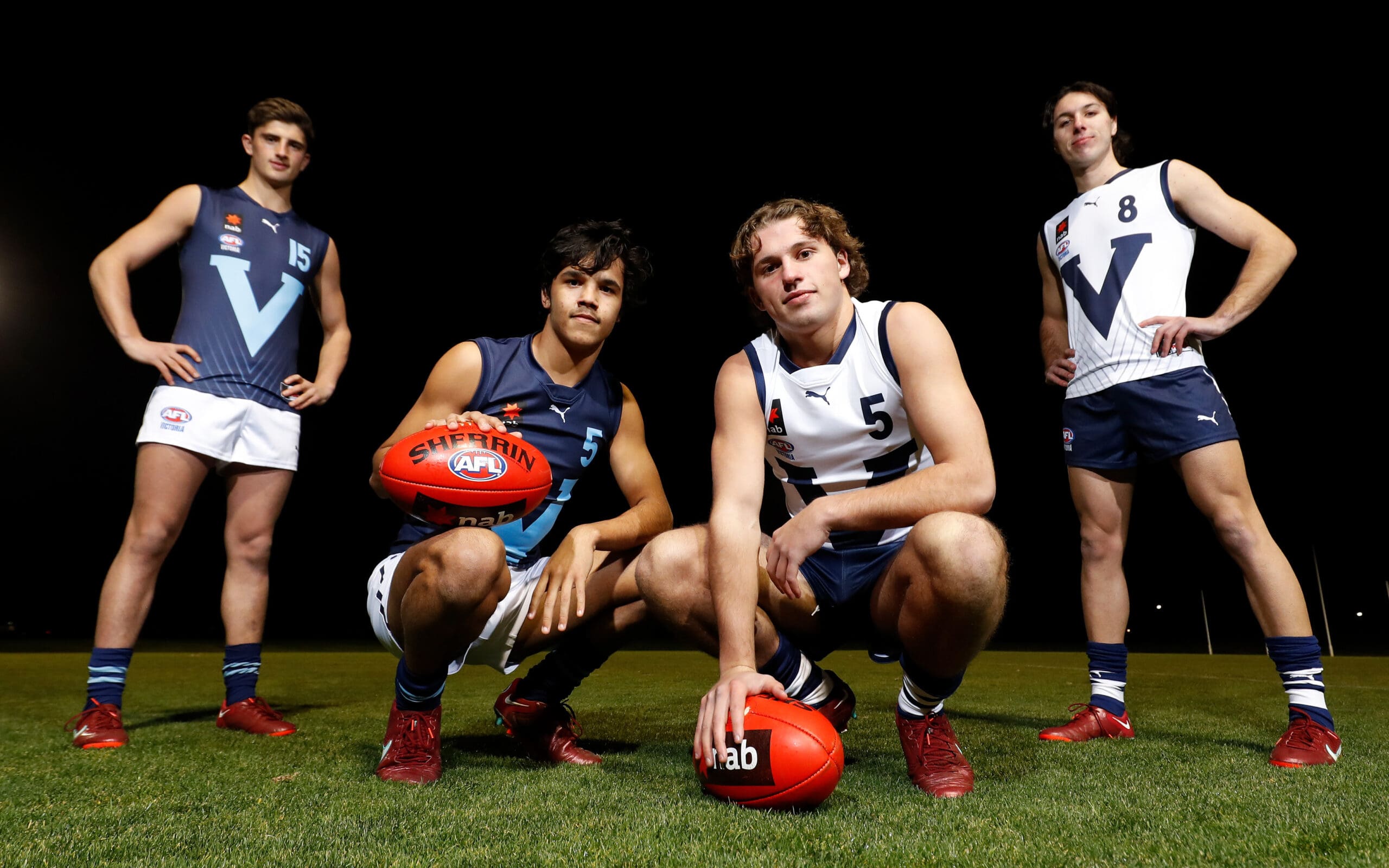 The Bombers are set to secure Jayden Davey as a father-son selection on Tuesday night as well, while NGA talent Anthony Munkara could also find himself at Tullamarine should he remain available after the Pick 40 cut-off.
AFL clubs will continue trade discussions throughout Tuesday in the lead-up to the second night of the draft, which will see the remaining rounds of the count unfold.