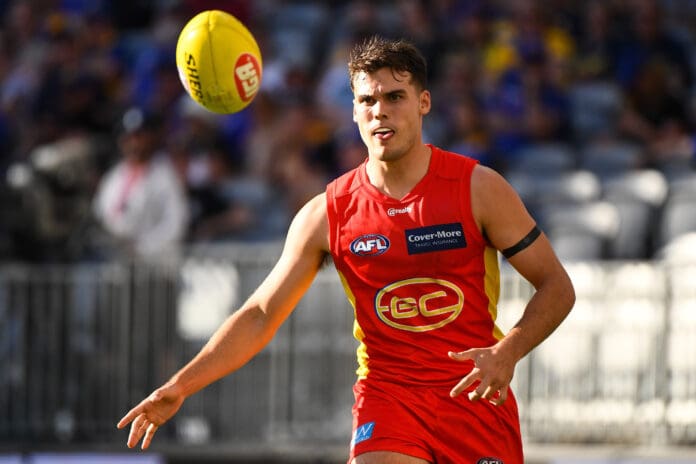 Essendon's pursuit of Gold Coast's Jack Bowes is not out of the blue according to list manager Adrian Dodoro.
Bowes is set to leave the Suns as they look to relieve themselves his salary with the 24-year-old reportedly owed around $850,000.
Speaking on the opening day of the trade period, Dodoro said that their interest in the departing Sun had been long running over the past few seasons.
"Jack's one that we've tracked for the last couple of years," Dodoro said.
"We've had some discussions with Jack and obviously he's got some options.
"The draft pick would be nice to have but we've actually tracked him for two years. As a player that can play inside mid, he has a lot of scope to develop into an elite AFL midfielder."
After appointing Brad Scott as coach on Thursday, the Bombers enter this year's exchange period admittedly a touch less prepared than other clubs.
However, Dodoro said that Scott's time as a coach and working for the AFL allowed him to be across every player he and his list management team were looking to bring to Tullamarine.
"It hasn't been ideal. (But) it's great to have Brad on board," Dodoro said.
"We've had some really good discussions over the last 48 hours so we've finally got a gameplan and are looking forward to trade period."
Dodoro added that Scott will be heavily involved in the exchange period despite only just taking over the hot seat at The Hangar
"He's critically involved," Dodoro said.
"With our early discussions he's across every player in the AFL. He's got some really clear goals that he wants us to achieve across this period.
"We haven't got to in depth, all we're worried about is what we want to achieve during trade period. The players that we've thrown up are players that he's fully aware of."