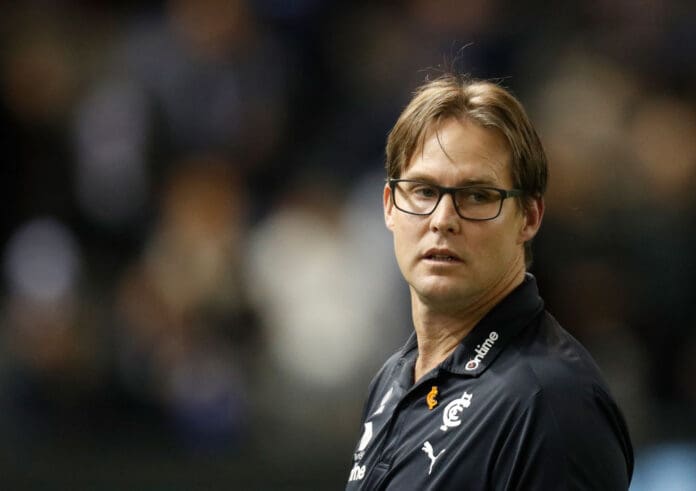 After another disappointing loss to a non-finals team, David Teague once again finds himself in the hot seat.
3AW host Neil Mitchell was the first to report that Carlton had meetings with Teague over the weekend to discuss his future at the club. Mitchell heard that Teague had been told he would no longer be required after the end of the season.
"I just got a tip from a reasonable source, so it's a red hot tip unconfirmed, that the coach of Carlton (David) Teague has been told, was told yesterday in fact, that his tenure will finish at the end of the year," Mitchell told listeners.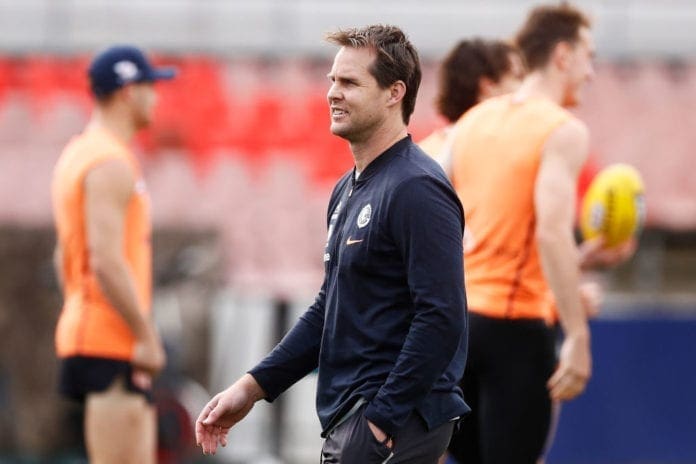 "So Teague is out and there will be other changes as well - other people within the club will be no longer required.
"That's unconfirmed but it would seem to make sense."
After those comments were made on-air, the Carlton Football Club quickly responded to Mitchell, denying that the meeting ever took place.
"Carlton footy club have been in touch, they say there was no meeting with David Teague yesterday," Mitchell said.
Despite being told otherwise, Mitchell doubled down on his statements.
"Look, if it hasn't happened yet, it will happen …"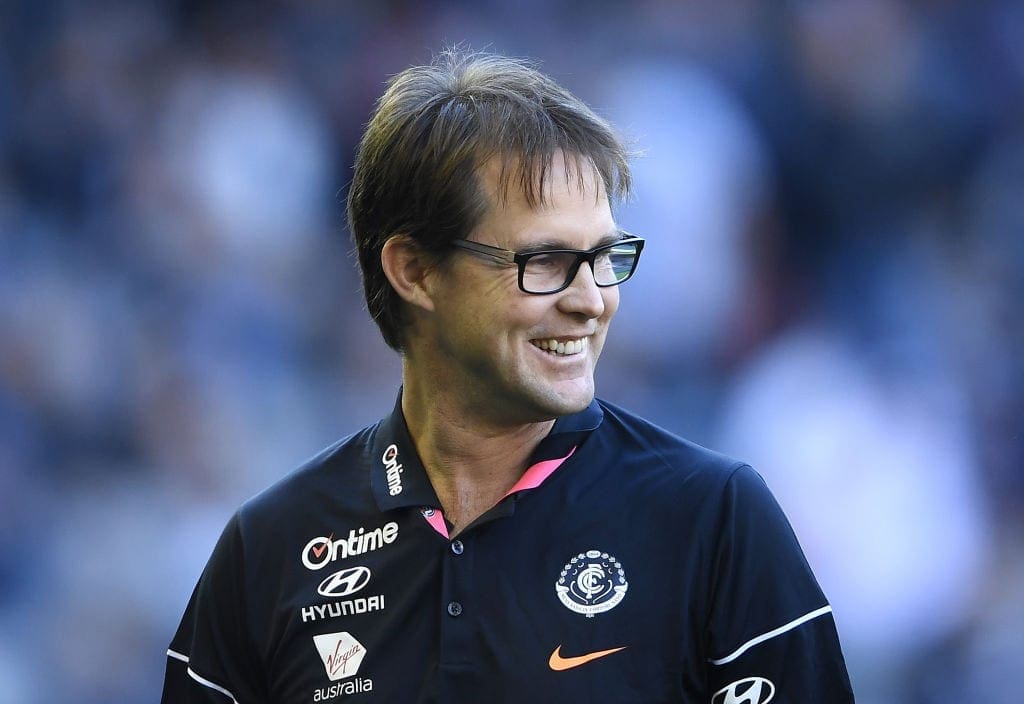 The Herald Sun's
Jon Ralph had similar beliefs about the future of Teague at the Blues. He discussed how despite some of the strengths on the club's list, they still find themselves outside of finals contention.
His belief is that the board needs to make the right decision. While letting go of Teague might be difficult, it could be the best thing for the current list.
"Would you just go again as a show of faith in David Teague, or install a proven Ross Lyon/Alastair Clarkson/Don Pyke replacement?," Ralph said.
"It's a no-brainer."
Teague is currently under contract until the end of the 2022 season.
The findings of the external review are set to be released throughout the upcoming weeks. They will likely decide whether Teague will be in charge going into next season.