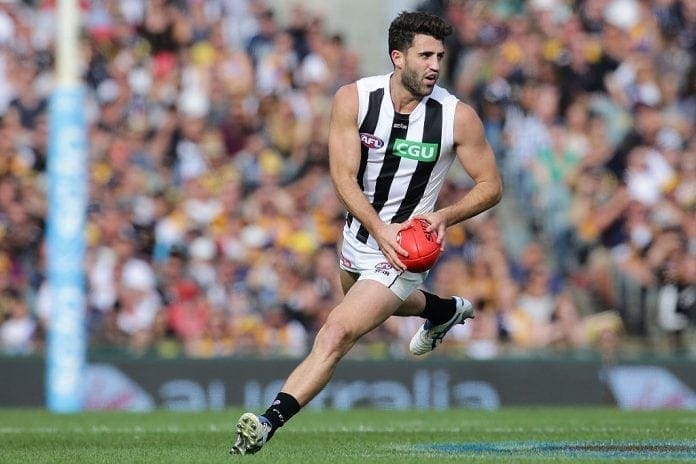 Essendon legend Tim Watson says Carlton must find a way to get new recruit Alex Fasolo to change his game to justify his move from Collingwood.
The 26-year-old played only one game at AFL level this season and is looking to revitalise his career at the Blues.
Speaking on SEN, Watson said Fasolo needs to be able to apply forward pressure or he could run the risk of being dumped like a Dan Menzel.
"Unless Bolton and Carlton can convince him to do something that no one on the coaching staff at Collingwood could convince him to do consistently, he has got exactly the same problem," Watson told SEN Breakfast.
"He can do all the things Dan Menzel can do, he can kick goals, he can position himself, he can play almost as a key forward Fasolo but what he can't do is he can't apply the pressure.
"What's the difference between him (Menzel) and Alex Fasolo because they've got the same problem, and Carlton has taken on Alex Fasolo.
"He hasn't been able to modify his game, Alex Fasolo. It's the same reason.
"He has had the same message, he has been playing in the VFL, he couldn't get a game.
"He can't modify his game, he can't do what Nathan Buckley wanted him to do to be able justify his position."
Carlton begin their season in the season opener against Richmond on March 21, 2019, where Fasolo could make his navy blue debut.