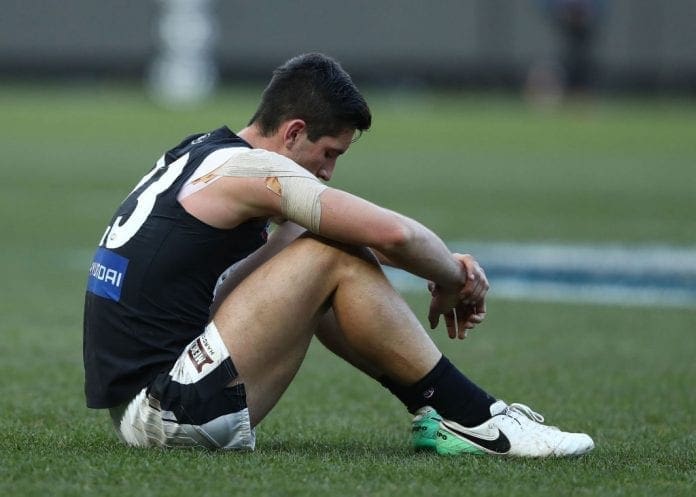 Carlton defender Jacob Weitering has become the latest high-profile victim of a targetted bank scam, with the club champion said to have lost a sizable sum of money.
As first reported by SEN's Chief Sports Reporter Sam Edmund, Weitering was duped by scammers who first made contact with the 25-year-old six months ago.
According to Edmund, Weitering was approached via text messages purporting to be from the National Australian Bank.
Though the messages were initially ignored by the star stopper, a phone call from an anonymous party claiming to represent the bank saw Weitering move money into a fraudulent account.
Weitering remains far from alone in suffering such a fate, with Edmund stating that Australians have been scammed out of almost half a billion dollars across the opening nine months of 2022, per reports from the Australian Competition and Consumer Commission
The former No.1 pick has since appeared alongside NAB's CEO Ross McEwan in an effort to warn Australians about the threat of the ever-improving quality of such scams.
Though operating with a bruised ego, Weitering will make the flight West this weekend for his Blues' Saturday night bout with the Eagles.