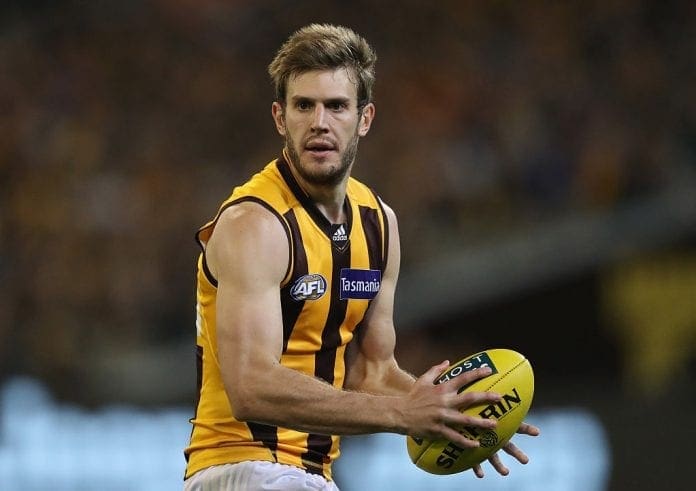 According to Jordan Lewis, premiership Hawk Grant Birchall could be a replacement for Luke Hodge in Brisbane.
Birchall, Hodge and Lewis played together in four Hawks premierships but separated after 2016.
Birchall hasn't had a good run in recent years, missing 2018 with a knee injury and most of 2019 with another knee issue.
The defender managed to play three senior games late this season, providing hope that he could play in 2020. However, he hasn't yet received a new contract offer from Hawthorn and is eligible for free agency.
Lewis spoke on RSN Breakfast Club and revealed that another club like Brisbane would be interested in Birchall, particularly his connection to coach Chris Fagan and after Hodge's retirement.
"What he's going through at the moment is there is no official contract from Hawthorn, so he'll get to the stage where he can still play, he thinks he can still play, and certainly when he came back this year he showed he could still play," Lewis told RSN radio.
"He and 'Fages' are really good friends so I think if there is not an offer from Hawthorn, there will certainly be an offer from the Brisbane Lions."