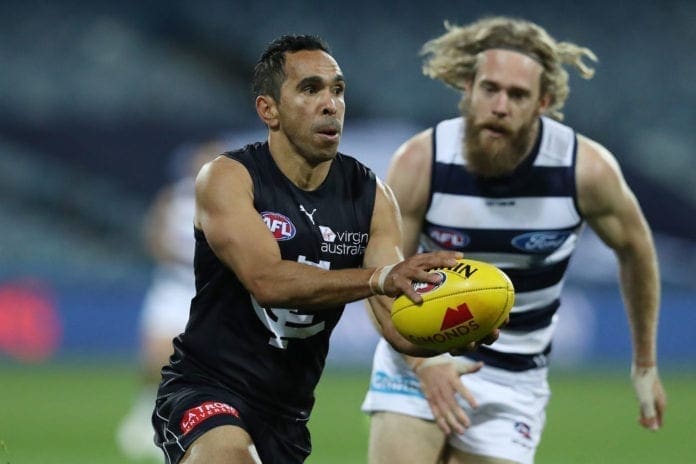 Eddie Betts has revealed the lowest point in his career came when a Port Adelaide fan threw a banana at him in 2016.
In an exclusive interview with Holly Byrnes for The Herald Sun, Betts revealed the incident still haunts him daily and fears buying bananas as he worries about what other people think of him.
'I feel weird eating a banana. I feel weird picking up bananas at the shop because I think people are looking at me," Betts told The Herald Sun. 
Betts also said that the incident comes up when he attends junior coaching clinics when kids talk about the incident without realising the context behind it.
"I'd go do [coaching] clinics with the kids throughout Adelaide but little kids, little kids are innocent. They'd come up laughing 'oh, you got a banana thrown at you hahahaha' but it hurts, it really, really hurts."
Betts reveals more about his struggles with racism in the new Amazon series 'Making their mark', which will give fans insight into the mental anguish players play under and the mental stress they go through, particularly during hub life in 2020.