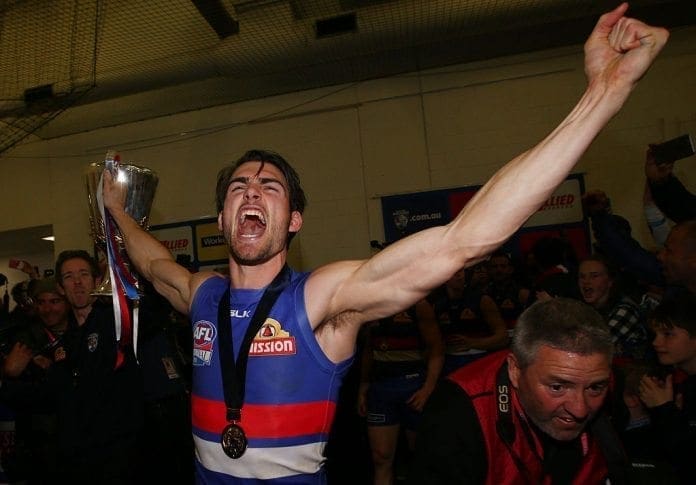 Remember those lame cigarette commercials from the 1960s and 1970s that we now cringe at?
Not just of course because of the corny jingle that went with it, but also because of the way we freely accepted cigarettes and tobacco into society, and into our living rooms and our lives.
Times have changed now. In the late 1980s and throughout 1990s, Australia slowly phased out cigarette advertising in all its forms, so that now, tobacco companies are not even allowed to advertise on their own packets.
We recognised the undue influence this sector had on our society, and the damage it was causing.
One day, we will look back on gambling advertising with that same level of recoil.
Before we even kick this article into gear, let's get one thing straight – this is not a blanket condemnation of sports gambling.
Unlike smoking, anybody has the ability to gamble responsibly, just as the betting agencies are obliged to tell us to do so in tiny writing on their web pages or at the end of their latest TV promotion.
More so, this is a criticism of the advertising – what it has become, how it became that way, and why it is so dangerous.
On Saturday, Western Bulldogs vice-captain Easton Wood made a brave stand on Twitter against the industry that so tightly has a hold of his employers, the AFL, by the nether regions.
Wood had just attended an annual AFL education session, featuring a lecture on gambling, which he said he "could not stomach".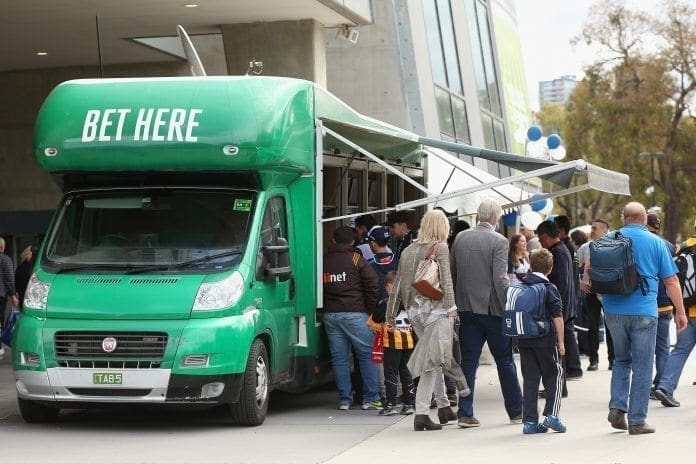 "Every year we're told it's a sinister and dangerous activity because of the associated risks that come with gambling," he wrote.
"What I can't understand is that if this is such an issue…why – as an industry – do we support the onslaught of gambling advertising you're now faced with when watching an AFL game?"
It's a very valid question that Wood proposes. He and his colleagues are told of the dangers of gambling every year, but these dangers are kept on the down low whilst the league gets rich off spruiking it to their fans.
It's a clear conflict of interests at the AFL.
But of course, you're unlikely to hear anything about it from the mainstream media, given that their newspapers are hanging on by the thread provided by advertising revenue - A lot of which comes from gambling, including their multi page racing form guide lift outs.
Nor will online and on air news sources such as Fox Sports have anything to say regarding the issue for the exact same reason.
Normally delighted to cover anything regarding an athlete's social media activity, there was no mention of Easton Wood's tweet anywhere on Fox Sports' website – not the main page, nor under the AFL tab.
But of course there wasn't. In fact, Fox Sports themselves regularly enter into the dark and shameful ploy of using their stature as a sports news leader to take care of their friends in the gaming industry.
Regularly, Fox Sports will post about some punter who has "won big on a multi" on the weekend – of course, with TAB – and dress up this free advertising for their gambling partner as a news article.
Of course, if this was slightly too covert for you, you can always just click on 'The Punters Club' tab on the sidebar of the main webpage, found right under all the sports they cover.
As mentioned, of course there is nothing wrong with having a punt if you can keep yourself under control. Anything is fine in moderation.
But the lengths and means by which betting agencies are going to these days, all the while gaining the full support of the media and sports themselves, is the real problem, as Easton Wood alludes to on Twitter.
"The obvious issue here is the effect this advertising has on children…do we think normalisation of gambling – particularly to kids – is acceptable in this day and age?" he added.
The key issues Wood raises here are "children" and "normalisation". Let's address the latter first as it affects us all.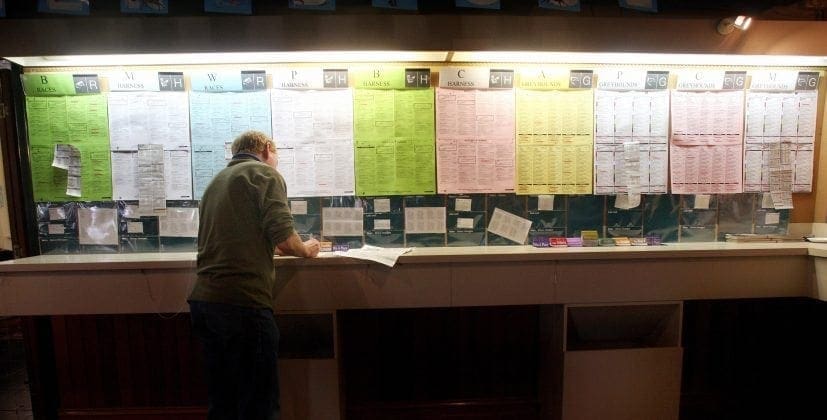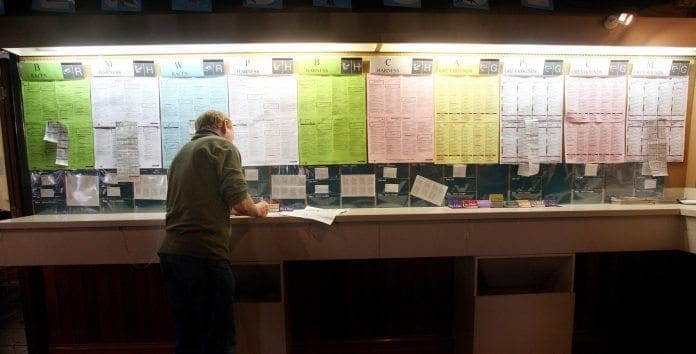 Normalisation is one of the golden rules of advertising – if a buyer or buyers begin to associate one industry or brand with another, it will likely be mutually beneficial.
Betting and sports in Australia is no longer seen as a commercial partnership, but a necessity. Think of how we no longer flinch when we see a market update before, during and after a match has finished.
In Australia, betting agencies have achieved the golden standard of normalisation with the sports industry. The two are seen to go hand in hand, one as part of the other.
One comment on Easton Wood's tweet even read "if you can't gamble on AFL why would anybody watch it?"
For our most malleable and impressionable minds, this is massively dangerous.
A study done by Deakin University in Melbourne found that three out of every four children can recall the name of at least one sports betting brand, and one out of three can recall the name of at least four.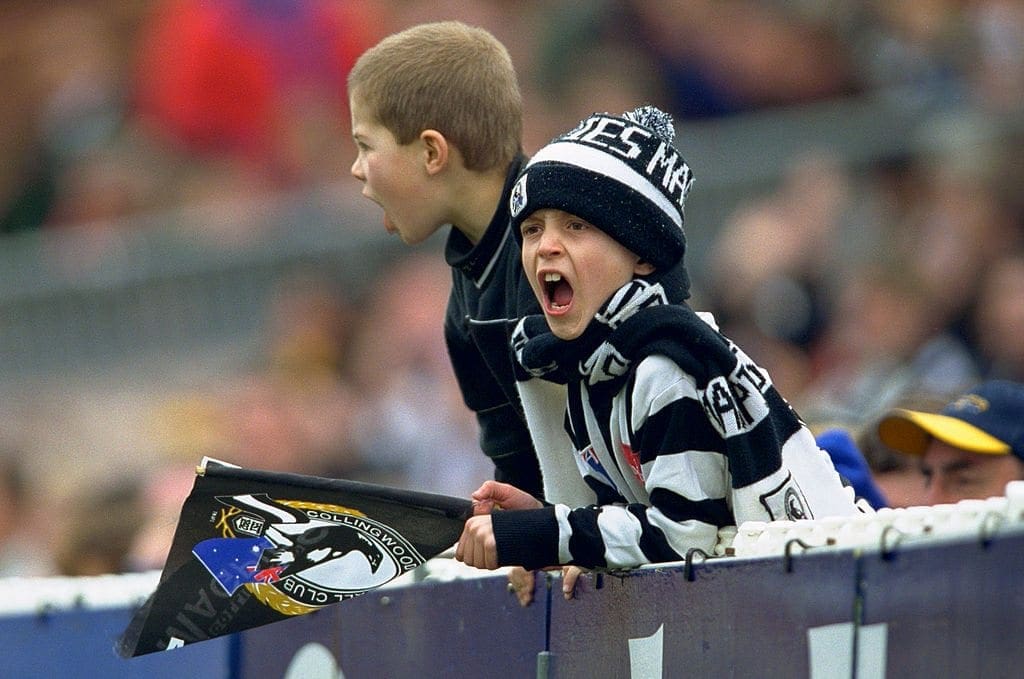 The study also confirmed that the former number, 75% of children, believe that betting has become a 'normal' part of sport.
Many parents have also spoken of their shock at their child's ability to recall the odds for a specific match, even if the parents do not bet themselves.
Unfortunately, such is the power of sports and the sports industry, that we've seen this before from them, with alcohol.
Alcohol, through years of normalisation is now also seen as a 'supplement' to sport, another ritual in which normal adults take part in whilst watching or attending sport.
People who may not normally drink often, or at all, are now often persuaded to have a beer at the footy, just because that's the done thing at a sporting event.
Again, there is nothing wrong with this in theory. But the practice behind it is concerning, and we are now just beginning to see the first wave of grown up children who have been normalised to gambling within sport.
Young adults who may not usually gamble might do so, if their addicted friends, whom they are watching or attending a sporting fixture with, are also doing so.
Let's just assume that under this article, there are many angry comments from civil libertarians, gambling enthusiasts and 'normal Australian blokes'.
If you've gotten this far without writing your angry comment, let's again clear something else up.
Of course, the elephant still remaining in this room is the responsibility of parents to make clear to their children the dangers of gambling, and that it does not necessarily improve their youthful enjoyment of their favourite sport.
Please – try to keep your child occupied whilst betting agencies and sporting leagues attempt to indoctrinate them with the wonders of sports gambling, and answer any questions they may have on the topic honestly.
The AFL, NRL, and countless other sports are helping raise a generation who believe that sports and sports gambling are just two peas in a pod – that the two are indistinguishable.
If you don't see anything wrong with that, you may be part of the problem.