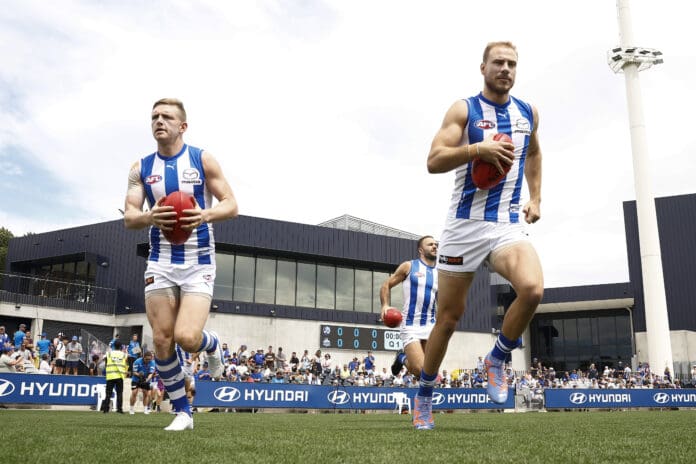 Ben McKay has opened up on Alastair Clarkson's decision to step away from the club, calling his senior coach "brave" in the wake of his announcement.
North Melbourne confirmed prior to Round 10 that Clarkson had taken leave, with the four-time premiership coach stepping away to focus on his mental wellbeing.
McKay, who debuted for North in 2017, detailed finding out about Clarkson stepping away while speaking on the Harry and Ben podcast, admitting that it was emotional for the players.
"When the CEO, president, and everyone was in there we knew something was a little bit off," McKay said.
"Todd Viney explained on that Wednesday arvo, Clarko came in with his wife Caryn and basically sorta broke down and explained how he needed to take some time off.
"It was hard to take, when you some who is so genuine, so caring, and so passionate...for us players, it was so emotional.
"To Clarkos credit, the way he carried himself... was first class."
McKay also spoke about how he was hopeful Clarkson would return to the top job soon.
"It's been a tough couple of weeks," McKay said.
"I'm sure he will be back soon, whenever he is ready."
The Hawthorn investigation ended on Tuesday night, with no adverse findings made about Clarkson, nor Chris Fagan and Jason Burt.