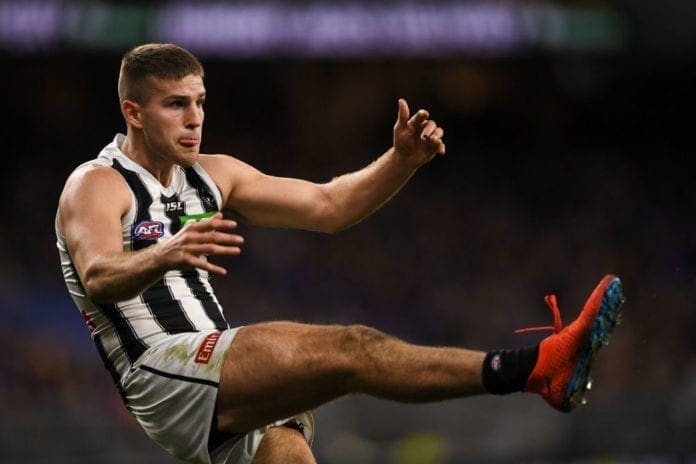 Collingwood's Brayden Sier is reportedly among a large group of Magpies yet to be offered a contract for next season.
The news, reported on AFL.com suggests that the AFL are still yet to confirm the salary cap and list sizes for 2022, making it nearly impossible for clubs to prepare for the season coming. Sier is the latest Collingwood player added to the uncertainty.
That comes on the back of the instability caused by the global pandemic and subsequent relocation of the league, which causes financial shortfalls last season.
It's understood that budgets will be going up across clubs, however, it's yet to be confirmed.
The Magpies' problems are only increased by the fact they are still searching for a new coach for 2022, with Nathan Buckley stepping down earlier this season.
The Pies have had a disastrous season to date, currently sitting 16th place on the ladder with just five wins from 18 games. They are only ahead of Hawthorn and North Melbourne at the bottom by two points, and could well be on track to pick up the dreaded wooden spoon without a reversal in fortunes.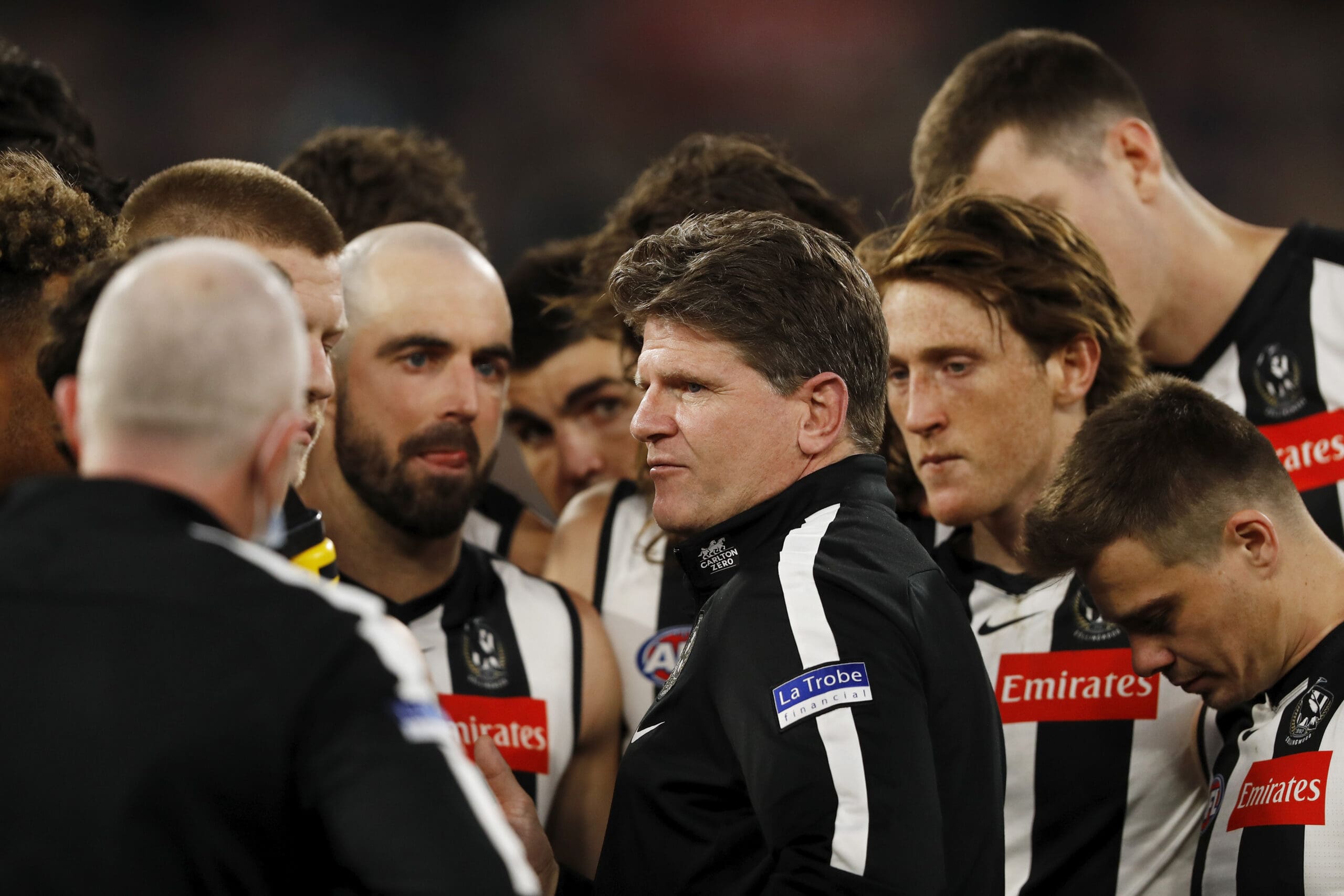 The club have played nine debutants so far this season, with Sier's status heading into 2022 uncertain.
The 23-year-old Sier has played just seven matches across the season, and only two of those since Round 5.
It's understood Sier had substantial interest before signing his last contract, but this time around, is struggling to attract an offer from outside of Collingwood.
Chris Mayne, Jay Rantall, Mason Cox and Josh Thomas are all players said to be currently in the waiting loop as Collingwood work on contracts for Scott Pendlebury and Trey Ruscoe.
It's unclear when an announcement will be made on Collingwood's next coach, with the understanding the club recently reached out to Alastair Clarkson, only to be met with a blunt no in response.