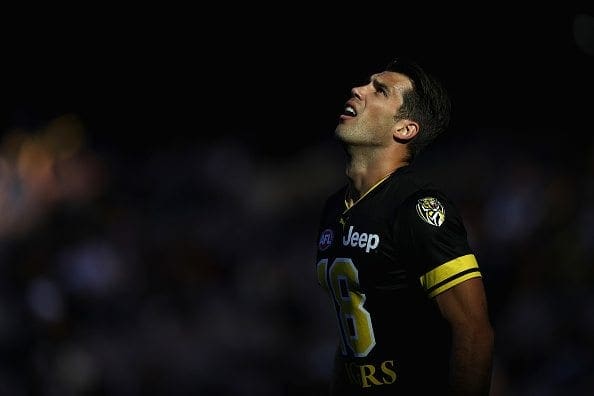 Richmond have shown increasing interest in Gold Coast co-captain Tom Lynch as he approaches free agency this off-season, but premiership superstar Alex Rance has warned the club that signing the big man might be the wrong move.
It may be easier to count the teams not in pursuit of Lynch this season, as he is dubbed the most sought after free agent in the league – and for good reason.
However, Rance believes the premiership juggernaut should be cautioned about adding another key player.
"I'm really proud of the way our list management has been over the last few years … I don't necessarily believe, in my opinion, that we should be upsetting the apple cart to go and chase a big fish," Rance told Fox Footy.
"I'd support it because it means I wouldn't have to play on him but I think you always have to look at the big picture when it comes to these things."
The 25-year-old has converted 248 goals over his 127 game tenure and is in the prime of his playing career.
Rance mentioned that he believes Richmond's list management and executed on-field structure is ideal and the team should avoid meddling with it too much.
"I wouldn't really know what it would look like with him in the side because I am so happy with the way our structure is," Rance said.
"He is a gun and you obviously want to accumulate as many guns in your artillery as possible. It would be an interesting situation to see what happens. Luckily, it's not my call."
"I feel like our culture could overcome any strong personality that comes about. It wouldn't matter if it was Tom Lynch or Jack the Ripper. I think our culture would be able to deal with that personality."