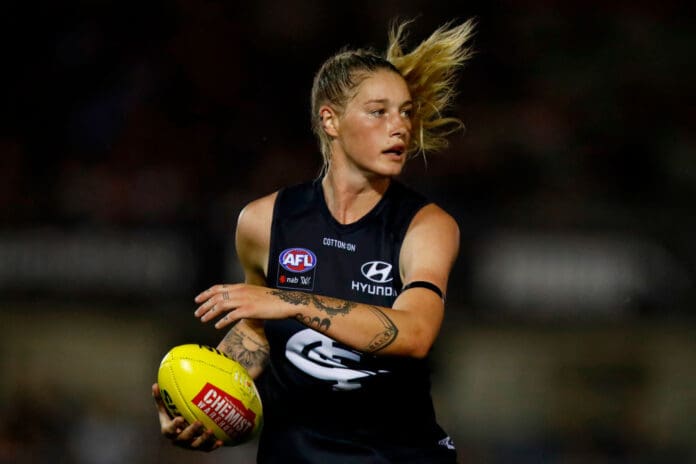 After being unable to agree to terms on a new contract to remain with the Blues, AFLW star Tayla Harris will need to find a new club for 2022.
It makes her one of the highest profile players set to enter the AFLW sign and trade period, beginning on May 31.
After negotiations between Harris' manager Alex Saundry and the Blues didn't result in a new contract, Harris will likely need to find a third club if her AFLW career is to resume.
Harris, 24, was traded to the Blues from the Lions at the end of 2017 after declaring she wanted to be traded to a Victorian club.
She is a three-time All-Australian, has been the Blues' leading goal kicker three out of the four seasons since arriving at the club and played a big helping hand in leading the Blues to a Grand Final appearance in 2019.
SEE ALSO: Five trade targets for Carlton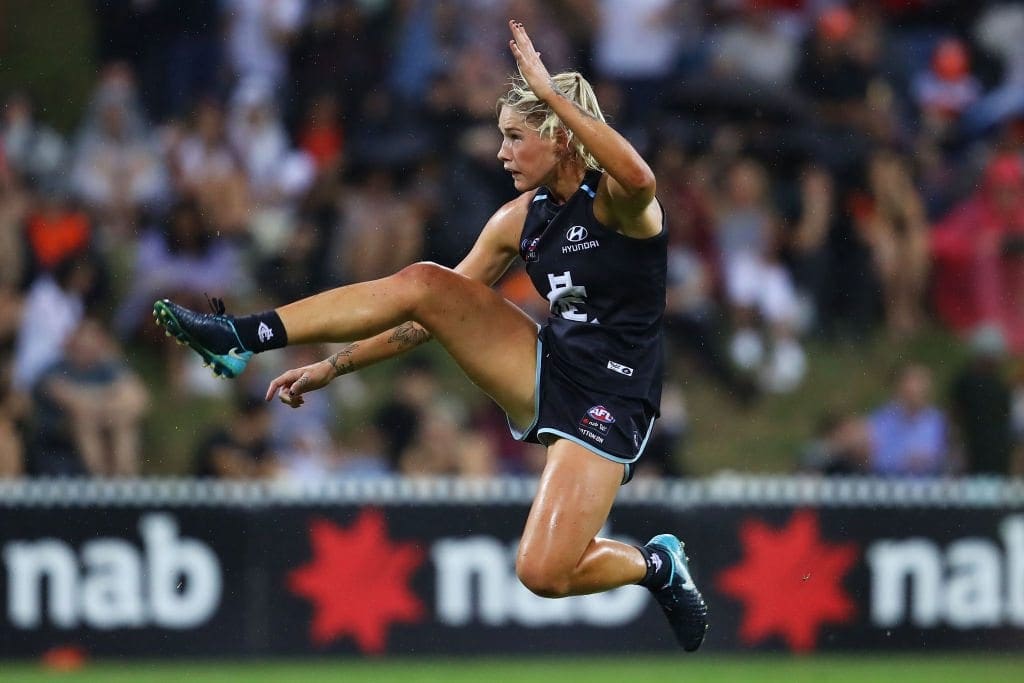 AFL TRADE NEWS: McKay's contract situation with Blues in 'holding pattern' as two Victorian rivals circle

The value of Harris has been the complicated part of the negotiations though. And after a poor 2021 season, the valuation of the star forward has become a genuine question.
Speaking to The Age, Saundry said that despite not reaching a contract resolution with the Blues, Harris' future remains a priority and the next steps will be decided in due time.
"Tayla is a three-time All-Australian and was Carlton's leading goalkicker in three out of her four seasons at the club. She was forthcoming with the club about her disappointing season and was proactive in providing solutions to help her return to top form," Saundry said.
"While we are disappointed we haven't reached a resolution with the club, Tayla's future remains our priority and we will work through the appropriate next steps with consideration to her upcoming boxing bout in July."
The Blues will continue to work with Harris and Saundry on a mutual agreement that will be the best outcome for all parties involved.