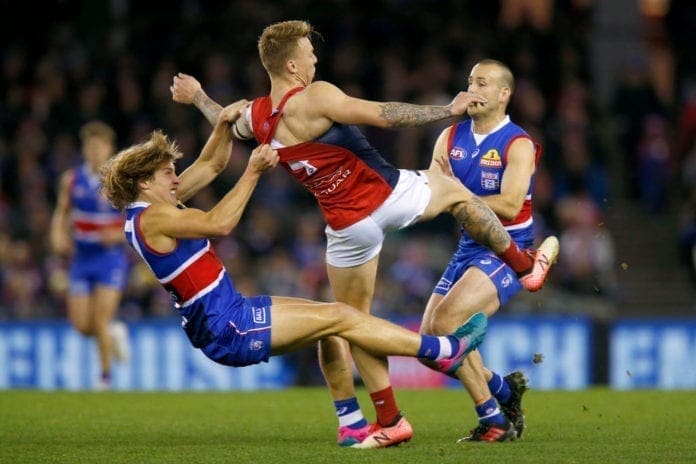 Speaking to the media, AFL Operations Manager Steve Hocking outlined his plans for the future of the AFL.
It included reducing congestion around the ball and amount of tackles, more umpires and plans for the Gold Coast Suns.
"[Tackling is] certainly a really important part of the game, definitely. We want that, we want it to be a contested game," Hocking said.
However, he was worried it had become a "feature" of the game and that it was slowing down the pace of games. It comes after Geelong's win over St Kilda on the weekend that had a total of 161 tackles.
The two sides have averaged around 65 tackles per game this season, ranking in the upper half of the league.
Hocking noted the high number of tackles in the Cats vs Saints game but didn't give a definitive number that he wants.
"But 160-plus tackles in a game — I'm not sure that's what the fans want. They want some space," he said.
Another point highlighted by Hocking was the AFL's plans for the struggling Gold Coast Suns. There are currently plans as of yet for the AFL to assist the club as "a suite of things would need to be considered" and that the Suns hadn't reached out for AFL assistance as of yet.