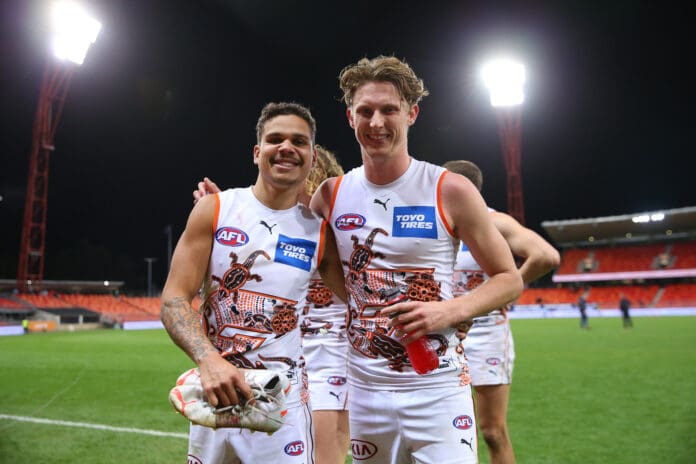 The circumstances surrounding GWS small forward Bobby Hill's likely defection to Essendon have gained further clarity following a Monday morning report from Fox Sports' Tom Morris.
While news of the contracted Giants' desire to join the Dons was made public on Sunday afternoon, this announcement came just months after the Western Australian stated that he was seeking an extension to remain in Sydney's west.
Though the 21-year-old had initially claimed he was committed to staying on with Leon Cameron's side, Morris claimed that the Bombers' offer of a four-year deal had trumped any proposed prolongment to continue wearing a charcoal and orange guernsey
According to further points put forth by Morris, it has been suggested that Hill's past commitment to staying in shape over the off-season had been called into question after previously returning to the Giants' fold with a lack of fitness.
This view was said to be the reasoning behind the team from Tom Wills Oval holding off on officially offering Hill a deal that would expire at the end of 2024.
Morris also claimed that as this stance was taken by the expansion franchise, Essendon were said to have commenced talks with nippy forward in and around Grand Final week this year.
With the Tullamarine-based club's offer to Hill obviously proving tantalising, it has left GWS resigned to the fact that the former second-round draft pick will make an exit this off-season.
However, recent reports have also suggested that due to a past misdealing with the Dons, Giants General Manager of Football Jason McCartney has commenced conversations with  several other Victorian teams for the Perth product's services.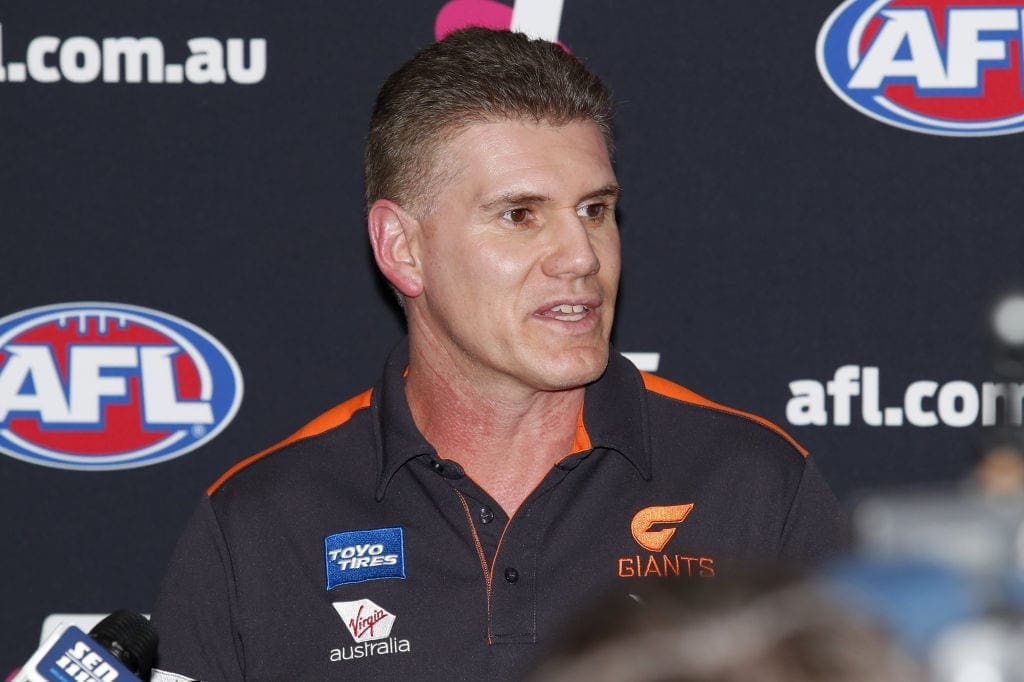 According to 7AFL's Tom Browne, residual "bad blood" between the Giants and Bombers over last season's deal that saw Jye Caldwell flee to the 16-time premiers has led McCartney to protect he and his club from once again receiving 'unders' in this latest trade proposal.
"The Giants, and Jason McCartney in particular, have been calling other Victorian clubs [as they are] not keen on dealing with Essendon on an exclusive basis," Browne said on Monday.
"I think there was some bad blood ... it relates back to the Jye Caldwell situation last year when Paul Brasher [Essendon Chairman] described GWS as having 'sour grapes' and were unprofessional over that deal."
The Giants are not keen on dealing Bobby Hill to Essendon, let @TomBrowne7

Full #AFLTrade update with @cleary_mitch:

— 7AFL (@7AFL) October 11, 2021
Caldwell returned home to his state of origin during the 2020 trade period in a deal that saw the Giants collect pick 29 and a second-round selection this year.
This latter pick (currently pick 30) has since been shipped to Geelong as part of the Jeremy Cameron trade.
Despite his demands, Hill remains contracted to GWS for at least another year, and while his plea to his current employer is for a move to Melbourne on compassionate reasons, McCartney may yet have a greater say in exactly where it is the 30-game Giant ends up.
Still, given the cousin of St Kilda's Bradley Hill is represented by influential player agent Andrew McDougall, Morris claimed that history has shown that clients of the former Eagle usually end up at their preferred destination.
It is not yet public knowledge which of Essendon's picks within their draft hand are currently on the table.
As it stands, the Bombers currently hold picks 11, 51, 56 and 87, with none of the final three likely to satisfy McCartney on their own.