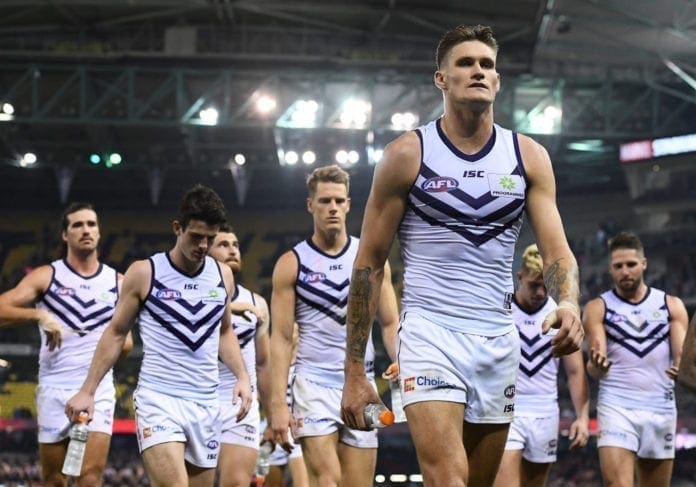 Despite last week being linked with a return to the Giants, Rory Lobb's proposed deal to depart the Dockers fell over before last weekend.
While plenty have pontificated the reasons as to why, the 28-year-old's manager, Colin Young, has provided details as to why the mooted move met an impasse.
Speaking on SEN, Young explained that both the mechanics of the in-contract forward's new deal and the Giants' desire to hold onto Bobby Hill saw Lobb's return to Sydney's west come to a halt.
"It was all built on the contract which got Rory over here," he said on Sportsday WA.
"It's obviously a strong contract and Rory was saying if Fremantle can get some picks and fast-track their track to a premiership, and I can get to GWS and win a premiership, and my partner lives on the east coast with their family, it would be a win-win situation.
"Unfortunately, we just couldn't get the contract where it was. GWS were honest that they might struggle to do this, but I had in the back of my mind that if Bobby Hill, who works with Andrew McDougall, does ask for a trade that could help GWS get Rory with the contract that he wanted. It was way under the normal price requested for a big forward.
"And Bobby would get to where his destiny was, and both GWS and Fremantle - and more importantly Fremantle - would be rewarded accordingly."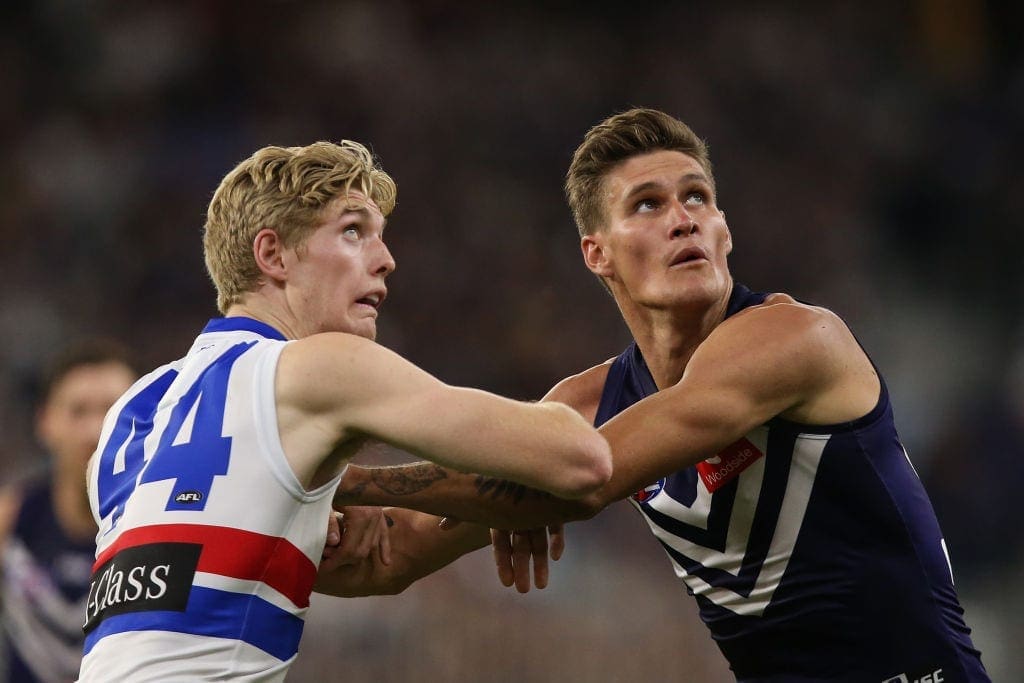 While the wheels were in motion for these set of moves, the high-profile player-manager explained that GWS' interest in retaining Hill saw the deal dashed.
"It fell over on Friday night when I did speak to GWS about what was going on with Bobby and if that could help GWS achieve getting Rory through the trade period," Young continued.
"Unfortunately, they said, 'Look, no, if we do lose Bobby, which is highly unlikely, then we could do that'.
"I just said to Rory if this doesn't look like happening, then Peter [Bell] is ok, we tried our best. We'll go back and I'll let all people involved [know] on an email so we're all on the same page.
"I flicked off an email to all parties involved, including Rory, to say we wouldn't be going forward because they can't facilitate a trade with his contract and that was it really."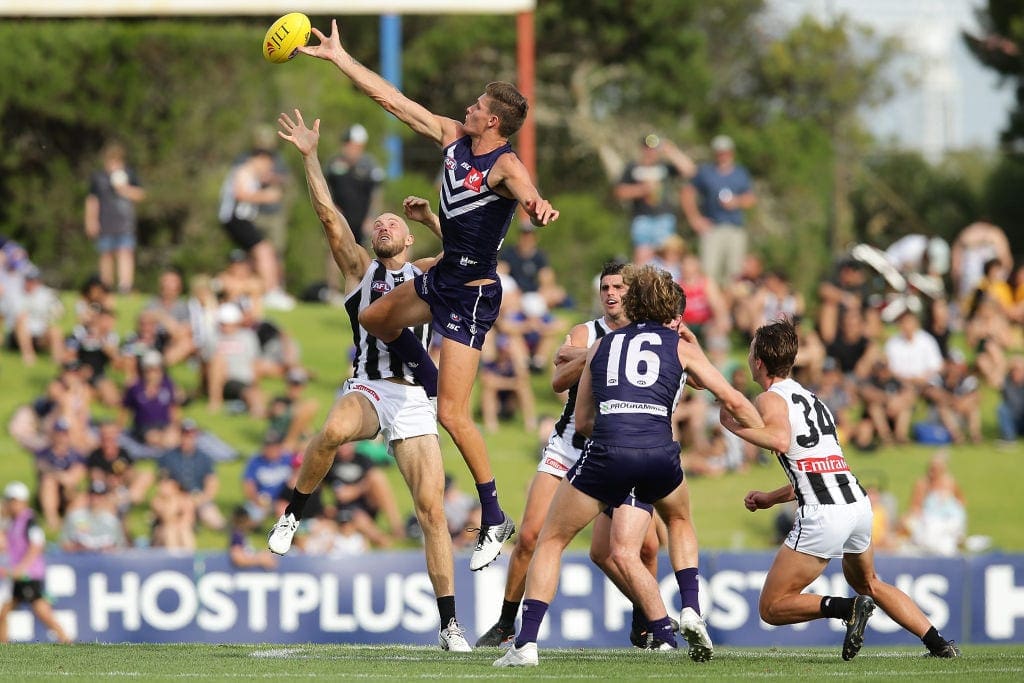 While Young and Bell are no strangers to one another due to their involvement in past trades, the former stated that it was his preference for their preliminary discussions on Lobb's future to have remained private.
"I like to keep away from the media with all these things, they just go smoother," he expounded.
"The question was asked if I was surprised by Peter's openness. I actually was surprised, it didn't upset me in any shape or form, but I was just surprised. We were both on the back foot probably, because it got out."
Young also revealed that while Bell and the Dockers were determined to hold Lobb to his deal that is set to expire at the cessation of 2023, he had attempted to concoct a win for all three parties involved.
"When I left Peter, he said in no uncertain terms are we going to let Rory go. I said if I can facilitate a possible trade that benefits you like Essendon with Daniher and Fantasia, and you could win a premiership sooner rather than later, then let me do a bit of homework and I'll get back to you," Young divulged.
"He said, 'I reiterate, we're looking to keep Rory, he's comfortable with staying which you all are', but I got advised by GWS on that Tuesday morning that they were going to look at facilitating one (a trade) so we're all ears open to see what would happen."
Despite their propensity to enter loggerheads at this stage each year, Young concluded by explaining that there was no bad blood between him and the Fremantle legend.
"Peter and I are fine. You cannot take it personally."
Having failed to claim a release from the last two years of his lucrative deal, Lobb will add to his tally of 45 games in a purple guernsey next season.
Since crossing from Greater Western Sydney at the completion of 2018, the Western Australian has been deployed both in the ruck and up forward for the Cockburn-based club.
However, Lobb has failed to kick better than a goal per game in his three campaigns for his second club despite splitting the big sticks on 20 occasions in 2021.