A pair of Swans and a duo of Cats could be set to find new homes this off-season, according to SEN's Sam Edmund.
Edmund reported on Wednesday that talks between Sydney star Luke Parker and the club he has called home since 2011 were still at an impasse.
"We spoke about him wanting that multi-year deal worth around $700,000 a season," the station's chief sports reporter began.
"He is at the centre of a contract stand-off with the Swans, at the moment people tell you that the Swans just can't move, and Parker's camp have been frustrated by the inability to get something done at this point."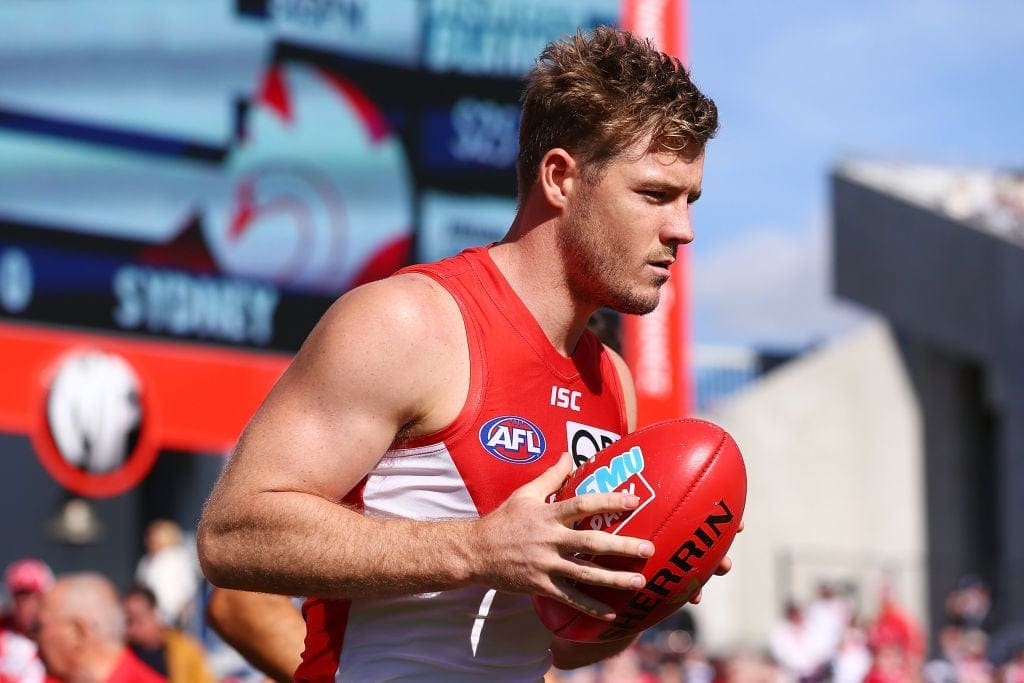 With the Moore Park club facing strains on their ability to spend next season, the Victorian's management team had reportedly begun sounding out other options for his services.
"There have been plenty of calls to other clubs asking if they'd be interested in Parker as this drags on and the Swans salary cap squeeze bites," Edmund continued.
"He's 28, he's the pillar of that side, clubs still think it gets done (with the Swans) but the longer it goes the more real it gets of the possibility he could leave.
"It's just about finding a deal that they agree upon.
"The player wants to stay, and the club wants to keep the player."
Parker's teammate, George Hewett, also appears likely to become a victim of the club's salary cap squeeze, with Edmund claiming that the impending free-agent was a near certainty to leave the harbour city.
"He's the one that's almost certain to leave, we say that because the Swans have showed no inclination to start talks on a new contract with him," he said.
"He's a restricted free agent, they briefly explored a trade for him last year before that was aborted, he's pretty well paid up there, so I think of the group that's out of contact, he's the most likely to leave."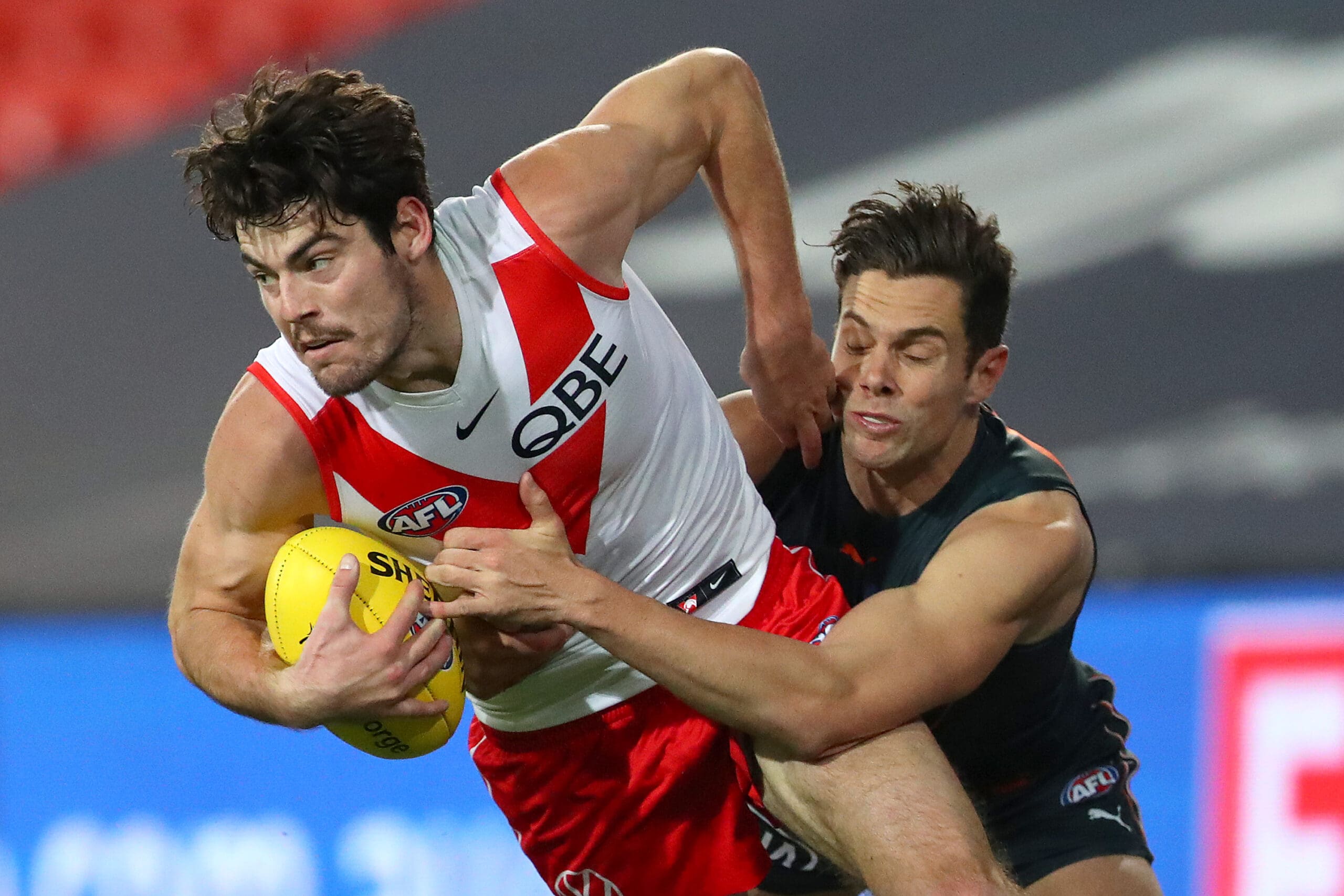 Despite stating he was expected to leave the SCG within the coming months, Edmund remained at a loss as to where the 25-year-old would ply his trade next season.
"I don't know of a home for Hewett at this point in time, only that he'd prefer to stay at Sydney. That deal is not happening and doesn't sound like it will happen."
Young Cats Quinton Narkle and Jordan Clark have long been linked with a departure from Kardinia Park.
Edmund provided updates on the Western Australian couplet, with a managerial relationship providing a clue as to Narkle's potential landing spot.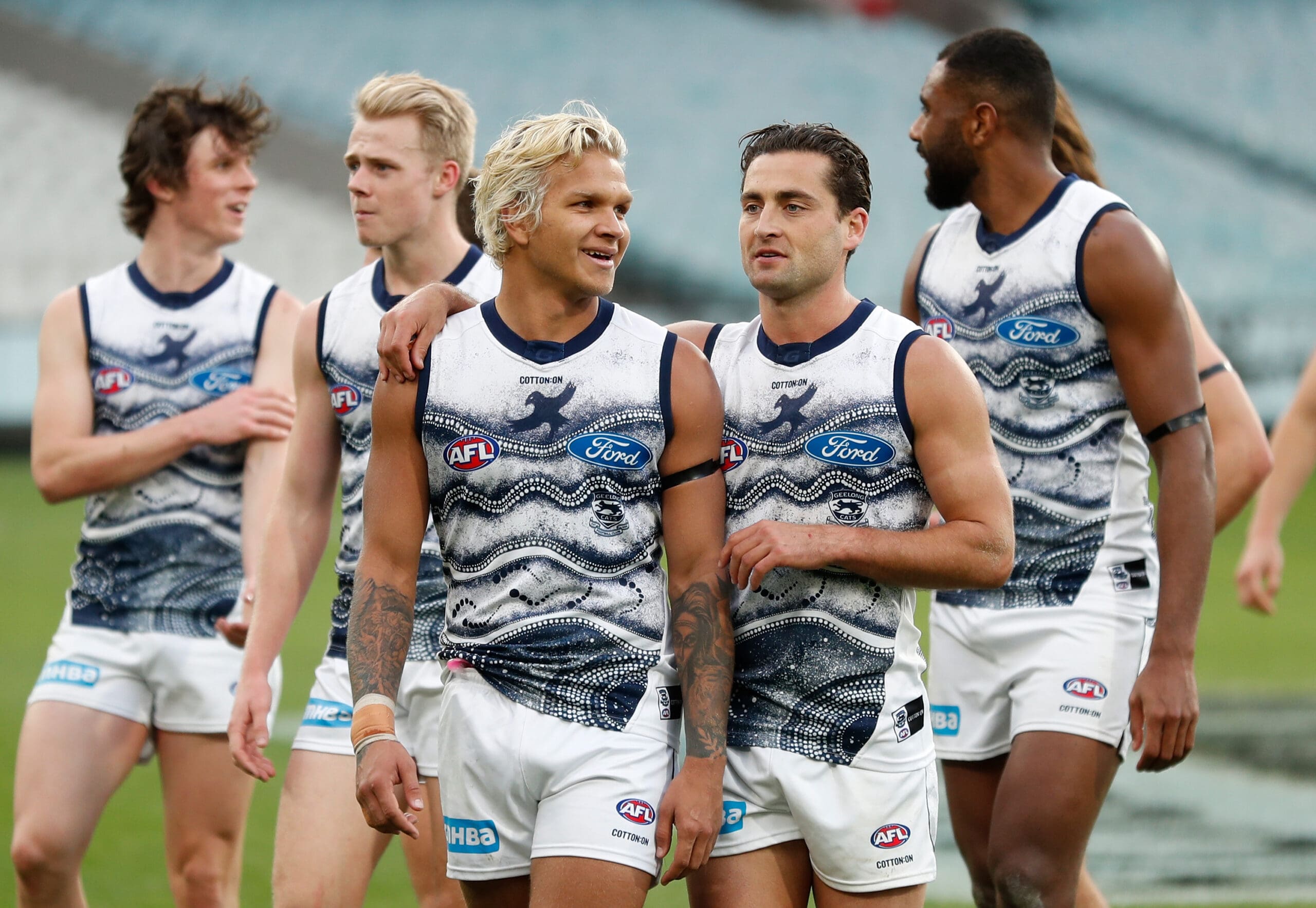 "It's been the whisper for some time, he's got the same manager as Shai Bolton, the two are pretty tight," the journalist said.
"I'm not sure if there's a lot of interest in Quinton Narkle elsewhere... there's concerns over the knee and his ability to spread but he's clearly good enough at the level and he hasn't had a clean run at it at Geelong, so Richmond have long been rightly or wrongly put up there as the new home for him."
Despite the pivot city side spending a top-end pick to land him just less than three-years ago, Clark has been predicted to move back across the Nullarbor.
"Rival clubs tell you he's been played out of position," Edmund suggested.
"He's playing mainly off a wing in the VFL, he made his name as a running defender in the National Championships before he went pick 15 in the 2018 draft."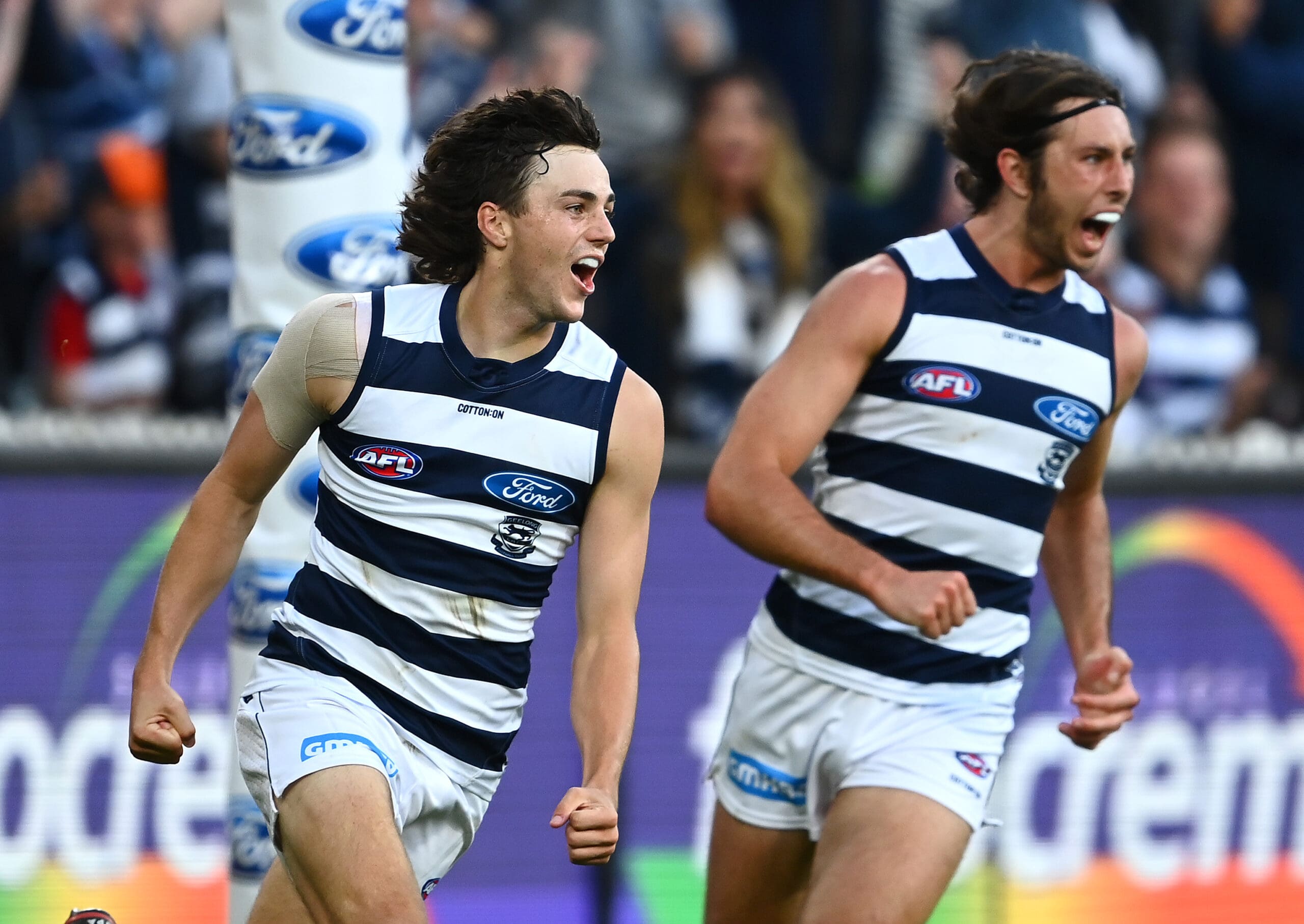 Edmund also explained that a relationship breakdown could be the catalyst behind any desires he may harbour to depart.
"The defensive coach down there (Matthew Scarlett), I'm not sure how solid that relationship is between player and coach and whether Scarlett sees him in the best 22 not just this year but going forward.
"He still has another year on the contract, WA clubs have been knocking, he did meet with rival clubs last year and decided to stay, he's one to watch."
Edmund also proposed that ex-Crow Daniel Talia could land at Tigerland and that the precociously talented Sun Jack Lukosius looked odds-on the stay with the Carrara club.