The Brisbane Lions have released a statement following an incident involving their captain Dayne Zorko and Melbourne defender Harrison Petty which left the latter visibly upset.
The incident in question is understood to have occurred during the three-quarter time break during Friday night's clash between the two clubs at the Gabba, a fiery affair that saw the Demons run home 58-point victors.
Ahead of the final term, Petty was seen heading to the interchange emotionally distressed, with coaches and teammates consoling the 22-year-old.
"The Brisbane Lions have investigated an on-field incident that occurred in last night's game against Melbourne between Dayne Zorko and Harrison Petty," a club statement reads.
"Zorko has been counselled by Lions senior management including CEO Greg Swann, Chairman Andrew Wellington, Senior Coach Chris Fagan and General Manager Football Danny Daly.
"Zorko admits he acted inappropriately in comments made to Harrison Petty and is committed to controlling his emotions for the better of himself and the Club.
"The Brisbane Lions have also extended an apology to Harrison and the Melbourne Football Club.
"The Club thanks Melbourne for their cooperation and for working together to resolve the issue."
Zorko has apologised to Petty and taken full responsibility for his actions.
"I have apologised to Harrison for the inappropriate comment I made to him last night', he said.
"I'm remorseful for my actions and take full responsibility for the hurt caused to Harrison, his family and the Melbourne Football Club.
"In reflection, I understand I need to be a better leader, and have spoken with the Club who have reinforced this."
A closer look at the Zorko and Petty confrontation at the 3QT break.

✍️ MATCH REPORT https://t.co/JwB8DuoTCw
🔢 MATCH CENTRE https://t.co/ymD18AK1dK pic.twitter.com/n24YIKWKbo

— Fox Footy (@FOXFOOTY) August 19, 2022
While details around Zorko's exact involvement have not been made clear, Petty's teammate and fellow Melbourne backman Steven May said the Brisbane skipper had "crossed the line".
"I don't know exactly what was said, but 'Petts' wasn't like he normally is," May told AFL Nation.
"He's a tough country boy if you know him, not much rattles him.
"I had a chat to Zorko at the end and told him whatever you said, you crossed the line. He was pretty remorseful but he told me he didn't say it, I think there was a misunderstanding. There's a line that you don't cross on-field.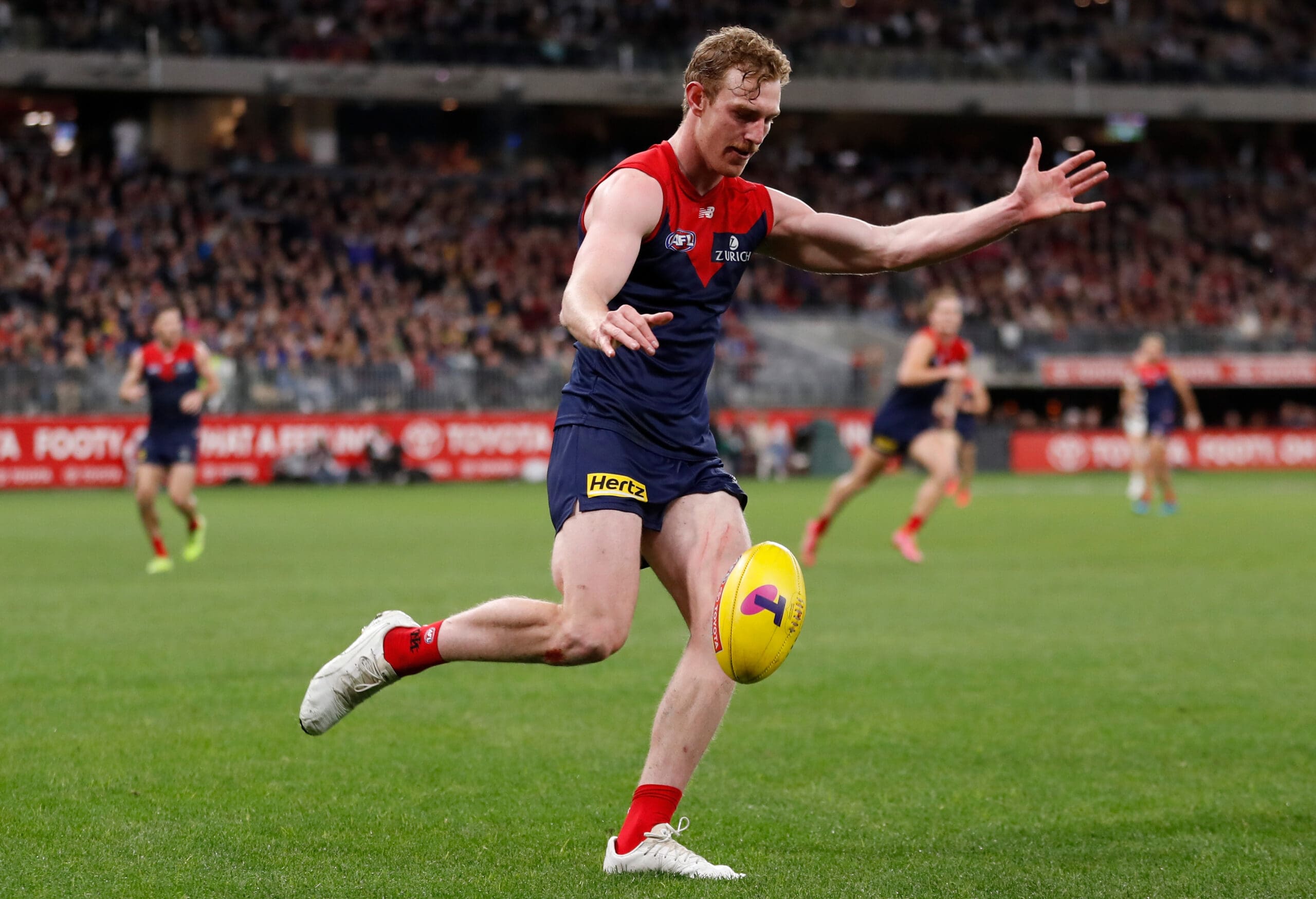 "For one of my teammates to be upset, it pinched a nerve."
Speaking after the match, Melbourne senior coach Simon Goodwin revealed that Petty was "all good" after the match, with the Lions apologetic for what had transpired.
The Demons are expecting the incident to prompt an investigation from the AFL.
"Obviously Petts thought he heard something inappropriate about a family member, he was a bit upset about it, the Lions have spoken to us and obviously the AFL will look at it, but that's pretty much the details we can give at the moment," Goodwin said. "We're going to hand it over to the AFL.
"Petts was a bit emotional at three-quarter time, he went away, reset himself and came back into the game. That's as much detail as we're going to go into today.
"Brisbane have been quite apologetic towards us, and that's the type of footy club they are. They're a very respected, humble footy club and we'll take them at their word.
Simon Goodwin on the Harrison Petty incident. pic.twitter.com/VEgwqrWfyU

— 7AFL (@7AFL) August 19, 2022
"He's (Petty) fine, yeah. He's all good. As I said, he reset himself, he took some time out at three-quarter time, spent some time on the bench and then we got him back into the game. I thought his last quarter was pretty strong."
Zorko approached Petty after the game, with the pair shaking hands.
The AFL are yet to comment on the matter.