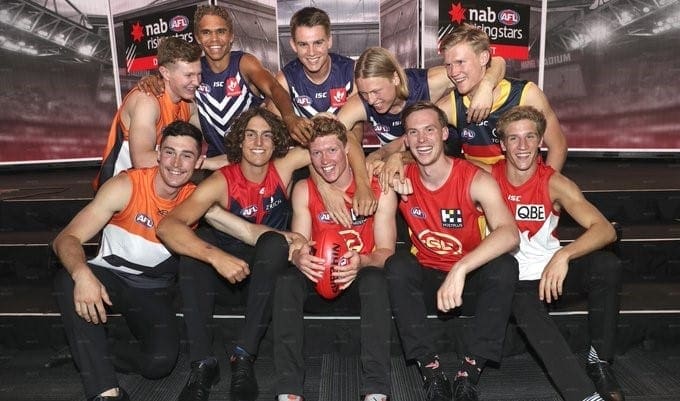 The AFL is set to announce that the AFL National Draft will be held on December 9, with recruiters and draft hopefuls set to remain in their respective states, according to The Herald Sun.
The pre-season and rookie drafts will take place the following morning as the AFL prepares for a draft week like no other.
Players wont attend the draft but might face the media on December 10 as the AFL looks into parading some of the top recruits.
Western Bulldogs Next Generation Academy product Jamarra Ugle-Hagan is set to land at the top of the draft, with Adelaide considering matching the Bulldogs' bid for the generational talent.
Approximately 15 of the top 30 selections are set to fall under father-son or academy selections in next month's draft.
The AFL held off confirming dates for the draft due to potential recruits still undergoing high school exams later than expected due to COVID-19.